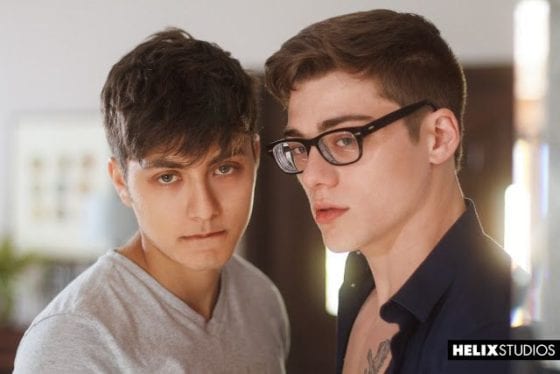 Blake Mitchell And Angel Rivera Left Helix
Helix Studios lost two of its biggest performers.
Two days ago, Angel Rivera announced on twitter that he would be leaving the twink focused gay porn studio. The gay porn star shared that he decided to not renew his contract with the company. But that's not all. As Str8UpGayPorn (site not safe for work) shares, Rivera also quit his day job as an office worker for the studio.
Don't worry though folks, not all is lost. Rivera later explained that he isn't quitting porn entirely, he just felt it was time to leave Helix.
To clarify, I'm not done with porn, I am trying to expand my porn career. in a different direction.🤗

— Angel Rivera (@AngelRiveraXXX) January 29, 2019
Then things got interesting. Angel Rivera shared that there were "grown ass men" at the company who "act like bitches." His words, not ours.
Never knew grown ass men could act like bitches. Insinuating that I don't know what's going on when I've personally been affected. I don't get mad, I bloom.

— Angel Rivera (@AngelRiveraXXX) January 29, 2019
Rivera's boyfriend Joey Mills then echoed this sentiment with a few of his own tweets.
Splash #FactsMatter https://t.co/oSPCNOzu6F

— Angel Rivera (@AngelRiveraXXX) January 29, 2019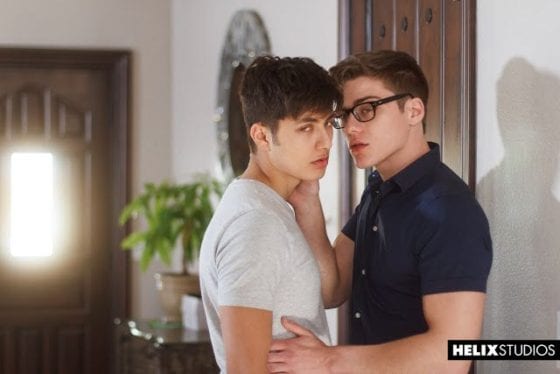 But that's not all folks, because another stud is dropping Helix.
Blake Mitchell announced earlier today that he too is leaving Helix Studios for good. The bisexual wonder shared this announcement through an official statement on Twitter.
"Over the past four years, I've worked at Helix Studios, creating some beautiful, and at times inspirational content. I've been proud to be the medium for Casey and Alex Roman, and to work alongside some truly talented adult performers. With that said, today I am announcing my resignation from Helix Studios, in all capacities."
The Next Chapter for Blake Mitchell pic.twitter.com/hqHCJQzA0Y

— Lane (@LaneVRogers) January 30, 2019
As he states in his announcement, Blake Mitchell has worked at Helix Studios since 2014! And in that time, he has starred in over 75 scenes and won multiple industry awards. Mitchell is possibly one of the biggest names in gay porn nowadays since Johnny Rapid fizzled out. But will his fame last now that he has left his primary studio?
We'll see. But no matter what, best of luck to both boys.