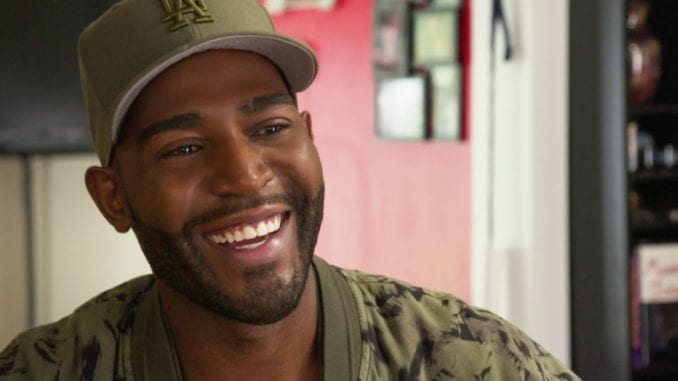 Karamo Brown Facts
If you are not watching or have never watched "Queer Eye" on Netflix, you are, most probably, living under a rock. We get it.
Ok, there is a slight possibility that you just do not like the show but, honestly, WHY? Anyway, whether you are a Queer Eye fan or not, you should definitely keep reading because we are talking about one of the hottest guys on television right now. Karamo Brown.
Here are 8 Facts About Karamo Brown!
First of all, this Netflix black hottie runs the "lifestyle" section of the show, trying to educate straight people about culture and the way a man should be living. I know, it sounds cheesy, but he does it in such a great way that you will not raise a single eyebrow.
So, time to begin, right? Oh, on Karamo's mark.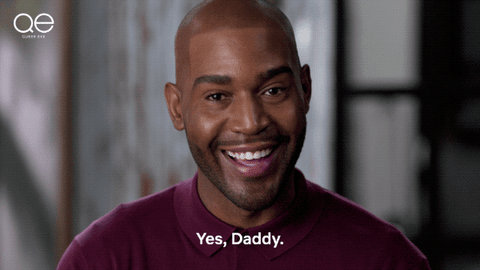 Oh. Okay.
1. He Was The First Openly Gay African-American To Appear on Reality TV
I'm pretty sure that, if you are a fan, you most probably know this already.  Back in 2005, Karamo was cast as part of the MTV reality show "The Real World: Philadelphia."
After he came out, Brown experienced his father's disapproval who was not really comfortable with his son being gay. Do not forget that it is the early 00s we are talking about here. The two men did not talk for more than ten years and Karamo delved into the dark shadow of fame which, of course, includes partying, alcohol, and drugs.
Related: 10 Facts on Justin Theroux
However, he still does not regret coming out. As he has said in the past, he realized that his coming out was really impactful since, to this day, he still has people tell him that they needed to see him because "it was the only time they had ever been represented."
2. In 2007, He Found Out He Had a 10-Year-Old Son
Back in the day, when Karamo Brown was a high school student, he had a girlfriend. Ok, so far so good. What he didn't know, though, was that he had impregnated his girlfriend and had no idea about it until she showed up after 10 years asking for child support.
Karamo took his son in, and, since he is a great guy, he also adopted his son's half-brother. Awww!
3. His Two Sons Are Fans of The Show
https://www.instagram.com/p/BknldsAAaVc/?taken-by=karamobrown
We know what you are thinking: "Why should we care." Well, it is important, guys.
According to Karamo himself, his sons watch the show (aka "Queer Eye") and they are great supporters of his work. "They're prideful of it and I think that shows where we're at in 2018. That my two sons who identify as straight are proud of their gay dad and the show that he's on that is about five gay men," he said to Entertainment Weekly.
His sons' support makes him extremely happy plus it proved that the world we live in just keeps progressing, right?
4. He Has Worked With Barack Obama
https://www.instagram.com/p/BjFWr95FpVJ/?taken-by=karamobrown
Under the Obama Administration, in 2016, Brown worked with the White House in order to support LGBTQ+ youth after school hours, by creating policy and legislation. We know, as much insane as it sounds, this is totally true.
The first thing he wanted to do (and achieved) was to restore the dispatching use of the word "queer." As he says, in the past, "queer" was used as a sarcastic term but the community, eventually, took it back. Now, it is a common term that works as a non-offensive (yet a little overarching, to be honest) umbrella which, nevertheless, many LGBTQ+ people embrace.
The title of the show is not an exception. The word "Queer" in the title does not only refer to the "Q" in the LGBTQ+ but it means curious. "The curious eye is how we approach, how we go to spaces that wouldn't normally interact with gay people and help them to see the world in a different way," Karamo says.
5. He Has an Extensive Journalistic Background
If you find Karamo Brown's face familiar, you might have watched him in the past and you never realized it. The reason? He is a journalist. A broadcaster. A writer. A producer. Just like me! Ah, don't you just love a man with so many talents? Like me?
So, Karamo has worked for many different online media outlets like The Huffington Post, CNN, The Young Turks, and Access Hollywood. This might be the reason why he has a great command of the English language and why his shirts look so stunning on him. Ok. This might not be due to his journalistic background. There is also another talent of his we need to address. It is called "abs."
6. He Founded an Organization To Combat HIV stigma in LGBTQ+ Black Men
Like it or not, believe it or not, there is a lot of HIV stigmatization on gay and bisexual black men. Karamo thought he had to do something about it. So, he founded 6in10.org.
As the official "ABOUT" page states: "6in10.org is an HIV awareness organization (501c3) with a dedicated mission to eradicate the 6 in 10 HIV statistic plaguing gay and bisexual black men; by providing tailored mental health support through viral campaigns and community engagement."
The team and Karamo himself travel across the majority of the country to do focus groups and speak to different HIV organizations, churches, and schools: "We're looking at imagery and creating imagery and getting feedback on what helps," he proudly says.
7. He Worked as a Social Worker For a Decade
https://www.instagram.com/p/BlLHYxNAO1E/?taken-by=karamobrown
After both his reality show career and MTV's Real World ended, Karamo figured out that his true dream was to help people as much as he could. So, he became a social worker.
No wonder why he does the same for the Queer Eye participants whose lives need some improvement. And Karamo works hard for it.
8. He Pushed Netflix Into Improving Their Closed Captions
https://www.instagram.com/p/BiIsRNblDVw/?taken-by=karamobrown
Let's talk about closed captions first. In case you didn't know, there is a setting in almost any video platform (i.e. YouTube and Netflix) which allows deaf and hard of hearing viewers to get the most out of their favorite shows, videos etc.
A couple of months ago, multiple Queer Eye fans sparked a conversation on Twitter claiming that the show's captions were inaccurate and/or censored. However, according to FCC regulations, closed captions must appear verbatim so the audience gets the full experience even if they rely on them entirely.
ABC News found a perfect example of closed captions being censored. In seasons 2's seventh episode, a participant says "Shit, I look sexy!" while the subtitle reads, "Darn, I look sexy."
After becoming aware of the issue, Karamo Brown took to Twitter and voiced support for deaf viewers and those who are HOH.
"Reading everyone's comments breaks my heart," he tweeted. "I don't know how much power I have but know the next time I'm at Netflix I'm going to bring up this issue internally & won't stop until something changes. Deaf & HOH people should have the same experience as everyone else!"
Without any censorship here, Karamo, if you are reading this, we have three words for you: We. Love. You.