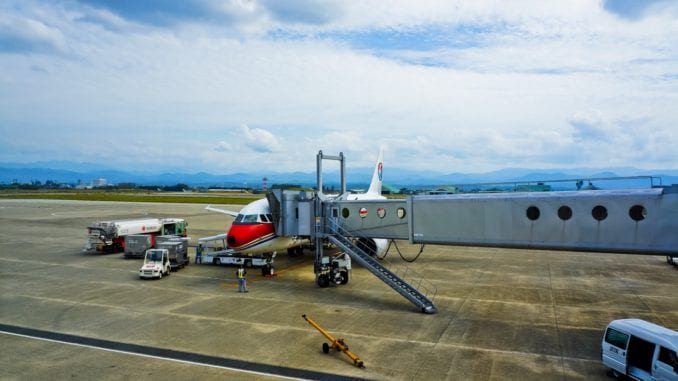 Hooking up at the airport? You aren't alone!
Apparently, airports are great places for people to get their hook up on! That is if you believe a new survey that was discussed in the Washington Post that was conducted by a flight shopping service.
According to the data, around 1 in 10 American air travelers have reported having some type of sex at an airport. This number is just slightly lower than folks who have reported "doing it" in the sky (8%).
And to think it wasn't that long ago we told you about how to hook up with hot men in flight! Seems like you won't have to clear 10,000 feet to do this. You can do it right by your gate!
Here are some interesting nuggets of information:
42% reported they've had a sexual encounter in a public restroom.
28% Shared they got busy in a storage area.
14% admitted to doing it under a coat.
12% got their fun on in a VIP lounge.
17% admitted go getting busted by airport personnel.
Who did the survey?
The research was conducted by US.Jetcost.com, which surveyed the results from 4,915 Americans who were at least 18 years of age or older and who had flown at least once in the past two years.
via GIPHY
Other findings
The survey also revealed that most of the people who had sexual contact with another did so with a flying partner (87%). Only 5% actually got it on with a stranger.
As mentioned in WAPO:
"By comparison, flight attendants with Norwegian told Bloomberg News that Mile High Club inductees appeared on their flights about once a month.
The estimated success rate was about 30 percent, and it was not uncommon to see people bolting for the lavatory who appeared to have been mere strangers when they took their seats, the flight attendants said."
And the ones not hooking up?
54% spent waiting time shopping in the terminal.
67% grabbed something to drink or eat.
41% played an electronic game on a smart device.
39% streamed or watched a program on their phone/pad.
11% read through emails.