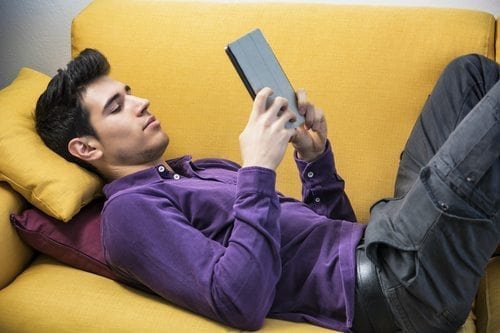 Best Gay Blogs for News, Views and Gossip
By: John and Brian Hollywood
If you are looking for information on the best gay blogs, we think you have come to the right place. Just like you, we like to visit different websites throughout the week to check on things happening in the LGBT world. What you may not know is that gay blogs, including gay news websites, have become a dying breed.
Part of their demise relates to the mainstreaming of gay, lesbian and transgender news. And part of it has to do with the sheer amount of time and effort that it takes to operate a site. The truth is that if you want to keep readers coming back, you need to come up with unique content on a regular basis.
What's more, the financial return on gay blogs isn't all that great. Sure, selling advertising space does provide some revenue but it's hardly enough to compensate the people writing the articles you love to read.
That's why we decided to share our list of ten gay blogs we love. Our hope is bring focus to LGBT sites that have organic content while being unique and fun. Below you will find our picks – plus a little information about each site so that you know the flavor of the website.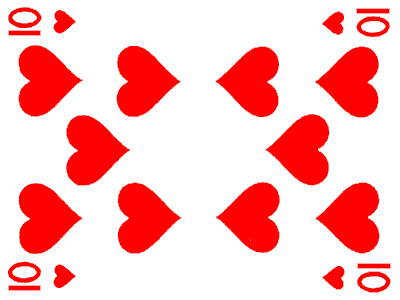 1. Towleroad
This is an independently run blog that was started in 2003 by Andy Towler. It's considered one of the best gay blogs on the net and has over 100,000 visitors to the site each month. Topics range from current events to politics to celebrity news to pop culture. Visit Towlerload by clicking here.
2. Queerty
If you are a consumer of gay related news, you have likely visited Queerty. The site covers a variety of gay related pop culture topics including celebrities, politics, fashion, relationships and more. What's great about Queerty is that on many of the blog posts, you will find lots of commentary from readers. We try to visit this website at least once a day to see what's trending in LGBT America. Visit Queerty by clicking here.
3. Greg in Hollywood
If you are looking for a website that focuses on celebrity news that is customized for LGBT readers, Greg in Hollywood is a must read! Greg Hernandez started the site back in 2009 and has frequent blog entries on all of the celebs that you love with pictures. This is an independently run blog with almost all of the content being authored by Greg himself. He also happens to be a contributor to Gay Star News. Click here to visit Greg in Hollywood.
4. LGBTQ Nation
One of the best blogs on the net for political news and legal issues that directly impact the LGBT community is the website, LGBTQ Nation. Operated by Q-Digital, the blog offers readers compelling news on topics that are often breaking. News of alleged discrimination and stories about equal rights are often featured as part of regular content. Visit LGBTQ Nation today.
5. Gay Star News
Across the pond in London, Gay Star News offers a variety of news stories that are of interest to LGBTQ readers. You'll find everything from celebrity gossip to pop culture to sports information on the site. And the website focuses on LGBTQ related news from around the world. This site also has lots of commentary from readers on its blog posts. Visit Gay Star News by clicking here.
6. Huff Post Queer Voices
This gay blog is part of the larger family of blogs at Huffington Post. The articles you will find here are offered by a number of writers who speak to issues important to the LGBTQ community. Here, we're talking about topics ranging from political issues to celebrity news. You'll also find posts on gay dating and relationships. Be sure to stop by when you have time. Visit Huff Post Queer Voices by clicking here.
7. BuzzFeed LGBT
If you are looking for a gay blog that offers a little bit of everything, BuzzFeed's LGBT page is the place to go.  What we like about this site is the variety it offers to readers on various topics. Looking for celebrity news? They've got it. Hoping to learn about breaking news on LGBTQ civil rights issues? They're on it. Ned a little campy pick-me up to get your day going? Buzz Feed's LGBT page is where you want to go. Visit Buzz Feed's LGBT blog by clicking here.
8. Data Lounge
The Data Lounge has been around since 1995! It's one of the best websites to visit if you are looking for gossip on celebrities and other people in the news. Topics are offered by members of the site and run the gambit. Nothing is off limits. There is a small monthly fee that is required if you want to create posts and interact with fellow members. In our opinion, it is totally worth it! Visit The Date Lounge here.
9. Joe My God
Like several of the sites mentioned here, Joe My God is an independently run gay blog that has hundreds of thousands of visitors each month. Many of his posts have a political slant and speak to current events. There's also lots of posts on LGBTQ culture and entertainment. We try to stop by his website a few times a week to catch the latest. Visit Joe My God by clicking here.
10. Out Sports
If you are into sporting news that has a gay slant, you will want to make sure that Out Sports is part of your weekly reading. The site contains tons of posts about the sports industry, including players and professional organizations, all with something related to LGBTQ issues. We've been going there for some time now and find the content interesting and at times, compelling. Visit Out Sports by clicking here.
Final Thoughts
There is no way we could list all of the gay related blog sites on this one page. We decided to focus on the ones we visit often, which we fully acknowledge helps us to bring some of the stories shared on this site.
When you visit a website that features LGBT content, you are doing your part to support the larger LGBT community. Thanks so much for stopping by!