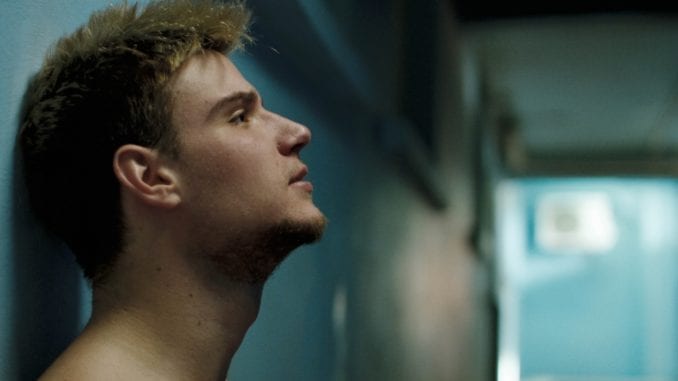 Three resignations have taken place so far
A disturbing bit of news has emerged out of North Dakota involving rape, sodomy, and other forms of sexual assault dating back to 2015.
According to a news story in the West Fargo Pioneer, a report was released detailing allegations of a male "rape game" whereby some victims came home with "holes in their underwear".
The report suggests the hazing and sexual misconduct took place in a variety of settings, including the school's locker room, on field trips, and even during physical education classes and musical rehearsals. Moreover, complaints were reportedly made to school officials and nothing was done about it.
Per the West Fargo Pioneer:
"Descriptions of this so-called "game" vary, but involve turning off the lights, typically in a locker room, running around and trying to stick fingers up others' butts or poking them in the butt through clothes with fingers or objects.
Others described the "rape game" as sexual assault, sodomy or sexual harassment. The report says: "there is not a consistent understanding of what the 'rape game' is, what behavior occurred or even what behavior has been reported." But variations of the "rape game" have been occurring at the school since the 2015-2016 school year."
In the wake of the allegations, a series of departures from Richland 44 have been announced, including the district's athletic director, the principle, and superintendent.
Going by what reportedly happened, the situation at the high school was difficult.
"One student athlete considered transferring schools after he reported last spring being held down by his teammates who then stuck their fingers in his butt. The student's parent shared this with an assistant coach who didn't raise the issue with the athletic director, principal or superintendent, according to the report.
Another student reported "screaming" when being "trapped, chased and caught and assaulted" by other students on multiple occasions during fall 2017 musical rehearsals."
More: Man forcibly penetrated by football team
School board president Lisa Amundson made the following remarks about the report:
"Throughout this report there are indicators that suggest our entire Richland 44 community must take a collective look at the culture in our junior/senior high school," Amundson wrote in a letter. "Our children are watching and waiting for us to set the example and show them the way forward from these past few months. We do not intend to let them down."
As detailed in the West Fargo Pioneer: "The investigation resulted in five male students collectively facing 13 misdemeanor counts of hazing, 11 misdemeanor counts of sexual assault, nine felony counts of felonious restraint and one felony count of terrorizing. The boys charged were referred to juvenile court. All of the victims were male, authorities said."