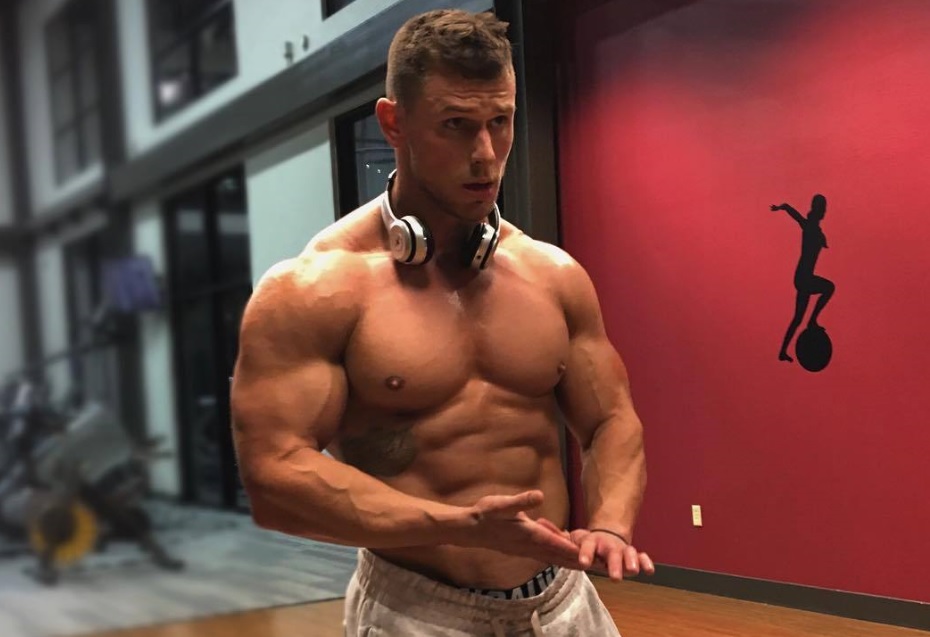 Chase Ketron: A closer look
If you are looking for fitness motivation, Chase Ketron is a bodybuilder worth checking out. I recently learned about him from a friend who showed me his pictures on Instagram.
Born on August 14, Chase hails from Tennessee. He has a tattoo on the side of his torso that is unique and kind of cool. According to an online interview he gave, the meaning of the tat comes from Corinthians 9:27 "No, I beat my body and make it my slave so that after I have preached to others, I myself will not be disqualified for the prize."
But I digress.
https://www.instagram.com/p/Bej0FeCBUpY/
Not long ago, I got a chance to check out his chest and back workout on YouTube. What was remarkable to me was how his exercise routine was simple and uncomplicated.
Yep, that's right – basic, compound exercises that nearly anyone can do. Through use of the pyramid approach, coupled with increased weight, he's given us a blueprint for how to build a muscle bod.
Did you know Chase use to play
college football
? I sure didn't but it makes sense. He's got a naturally athletic physique. Standing at 5'11, he (probably) a very lean 200 lbs.
https://www.instagram.com/p/BkljSWXBWST/
I had to laugh a bit when I was reading about him. Apparently, he's a big fan of boxers and not briefs. I will let you decide why that might be. My own sense is that he needs the room for his massive legs – something regular men's underwear just can't offer.
That said, it's not like he hasn't taken shots in men's briefs. He has. You can find them online and even on his Insta page. I've embedded one below. The guy is packing a punch, don't you think?
https://www.instagram.com/p/BJWgcyIBRG8/
If you want to know more about male models and underwear, read this post.
https://www.instagram.com/p/BpF6kPbBPjx/
Want to hear something wild? Chase used to be fat while growing up. For real – I'm not making this up. According to the interview he gave, he came right out and said it when asked about a personal secret.
https://www.instagram.com/p/BfZw7XzBlKQ/
At any rate, I hope you found this post on Chase Ketron insightful. I'll stop now because I know I'm just blabbing.