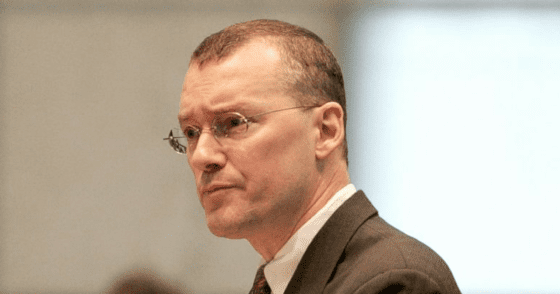 David Buckel Burned Himself Alive
Prominent LGBTQ rights attorney David Buckel was found dead early Saturday morning after burning himself alive.
Buckel, 60, was a senior counsel and marriage project director at Lambda Legal, a national LGBTQ civil rights organization. On top of that, he was also an activist who spoke out for several environmental causes. It seems Buckel was so passionate about environmental rights that he decided to kill himself in protest.
According to the New York Times, David Buckel's body was found in Brooklyn's Prospect Park early Saturday. On top of that, a grocery cart was found near the body with a suicide letter inside of it. Plus, it seems that Buckel also emailed the letter to new sources before he took his life.
The contents of the letter say:
"My name is David Buckel and I just killed myself by fire as a protest suicide. I apologize to you for the mess.

Pollution ravages our planet, oozing inhabitability via air, soil, water and weather.

Most humans on the planet now breathe air made unhealthy by fossil fuels, and many die early deaths as a result — my early death by fossil fuel reflects what we are doing to ourselves.

A life of privilege requires actions to balance the harm caused, and the greater the privilege, the greater the responsibility.

For if one does not leave behind a world better for having lived in it, all that remains are selfish ends, sometimes wrapped in family or nation.

My early death by fossil fuel reflects what we are doing to ourselves. A lifetime of service may best be preserved by giving a life."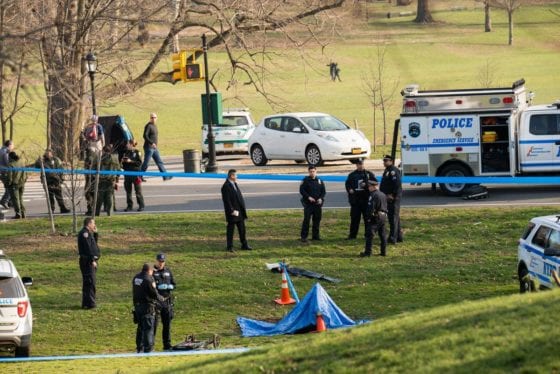 Before his death, David Buckel was an esteemed civil rights advocate and lawyer. In his work with Lambda Legal, he acted as a strategist that helped with key same-sex marriage cases in Iowa and New Jersey.
In addition, he also fought against the Boy Scouts of America and their ban on gay leaders, against a Utah high school for not allowing a gay student club, and against the state of Pennsylvania for a woman's right to sign her late lover's tombstone with "beloved life partner."
On top of that, he was the lead attorney in Brandon v. County of Richardson, which was the case that brought justice to the murderer of transgender man Brandon Teena. That court battle was so influential that Hilary Swank played Teena in the Oscar award winning film Boys Don't Cry.
May he rest in peace.
h/t: The New York Times