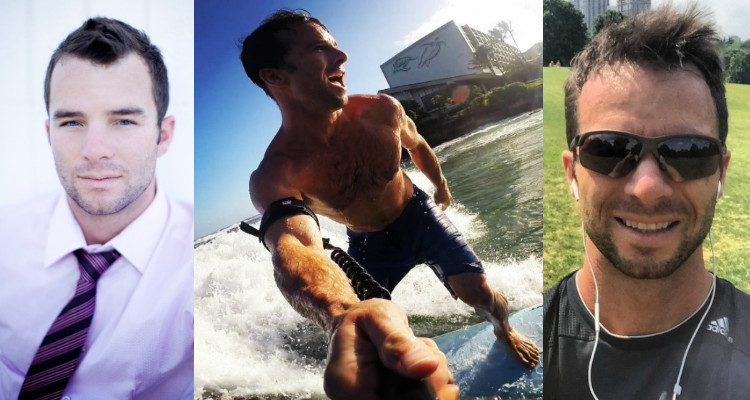 Derek van Dam Quick Facts
If you've been watching the weather on CNN lately, you've likely seen a certain meteorologist named Derek van Dam. He's kind of hard to miss!
Between his crystal blue eyes and charming smile, Derek has a way of piercing straight through you. Here at MV, he certainly caught our attention. That's why we've created this short post.
What follows is a quick rundown on Derek. Along the way, we've tossed in some fun facts for chips and giggles. Come on, you know he's a hottie!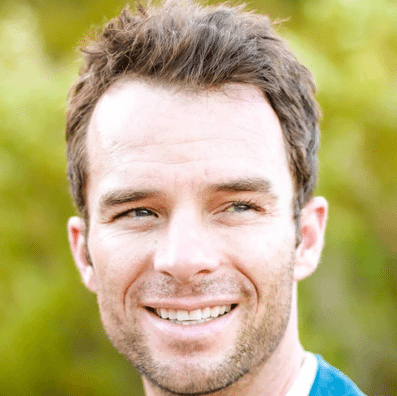 Gay Pop File: Derek van Dam
Born: October 7, 1983, Grand Rapids, MI.
Height: 5'11
Eyes: Blue
Zodiac Sign: Libra male
1. He's a daddy
We're going to just come right out with it and say it doesn't appear the guy is our team (sorry!). He's married to a beautiful woman named Tara and the two have an adorable baby named Maya Sophia.
Derek, Tara and little Maya live in Atlanta. Makes sense given his job with CNN!
2. Used to live in South Africa
The hunky weatherman wasn't always in Atlanta. After studying Meteorology & Broadcast/Cinematic Arts at Central Michigan University, he got hired at an NBC Flint in the Wolverine State.
He wouldn't stay long. That's because in 2008, he was tapped by the Head of News at ENCA in South Africa to set up a local weather division. He managed 7 meteorologists during his time there.
3. Loves the outdoors
When you visit Derek's Instagram or Twitter page, you'll quickly see he's a major lover of the outdoors. Given how much we blog on this topic here at GPB, we think that's a major plus!
From hiking to fishing, Derek loves being around nature. Um, can we just say woof!
4. Dude is a surfer
One of the reasons we're crushing on Derek is because he's a surfer. While he may not hail from California, he still channels that west coast vibe.
When you go through his Instagram and Twitter feed, you'll see lots of pics of him getting his surf on. Oh by the way, he's apparently a pilot too!
To us, that's calls for another woof!
5. Down to earth
We've read through the interviews and what folks have said about him. To a fault, Derek is considered extremely down to earth. You can nearly tell that when you watch him on TV.
According to what he shared with Career Planet, he describes himself this way: "I have always been an extrovert, gregarious and an enthusiastic lover of the outdoors. I have had to get used to working indoors for my job from Monday to Friday, but I love my job, so I don't mind."
Well, there you have it. Five quick facts on Derek van Dam you probably didn't know.
And yes Derek, we think you rock.