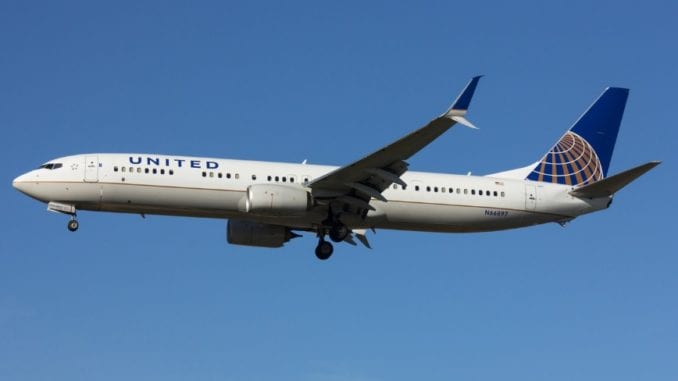 Review of non-stop ORD to SJU on United Airlines in First Class
Winter in Chicago can be dreadful, particularly in the days following holidays where there isn't much going on except subzero temperatures and snow.
That's why for the better part of twenty years, I've made the trip from the windy city to San Juan, Puerto Rico.
This past January, I decided to fly on United and upgrade my seat from economy to first-class. The reason is simple. It's a very long flight, lasting nearly five hours.
Given how cramped the coach section can be on commercial flights these days, it just made sense to make the flight down to the Caribbean as comfortable as possible.
And so that's what I did. Because I had plenty of points sitting in my Mileage-Plus account, I cashed some in for a premium seat on UAL flight 1996 from ORD to SJU and on UAL flight 841 for the return. Both are non-stop.
Miles and Cost
Selecting the company's "First – Everyday Award", the roundtrip miles used were 140,000 in total (plus nearly $90.00 in fees). In other words, 70K miles each way and approximately $45.00 in fees per leg.
In case you are wondering, the aircraft on this route was a Boeing 737-900; one of the newer versions of this plane that the company uses on many of its domestic and long-haul routes.
UAL 1996 had a scheduled departure time of 7:54 am (CST) and arrival of 2:35 pm (AST). Many people don't know this, but Puerto Rico is 2-hours ahead of Chicago and one hour ahead of New York.
That's important to know because not only is this a long flight, you also experience jetlag due to the time difference.
But I digress.
Outbound Flight
My flight left on time from the B Concourse in Terminal One at O'Hare. That was a bit surprising because weather conditions had been treacherous throughout most of the Midwest and southeast the day before.
On the outbound flight, my seat was 4E (an aisle). Not long after takeoff, the flight attendant asked what I wanted for breakfast.
I chose the egg omelet, yogurt, warm bread, and side of fruit. Because I'm not one to drink alcohol while flying, I opted for a ginger ale on ice. It is worth noting I was offered red or white wine. Additionally, I noticed other passengers ordering various drinks, such as a Bloody Mary.
Later, about 2-hours into the ride down to SJU, the flight attendant came around and asked passengers if we wanted a warm chocolate chip cookie. I'm glad I said yes because it was tasty.
Sometime around 2:40 pm, our flight landed at Luis Muñoz Marín International Airport in the B terminal (see map). The plane was only five minutes late, which was no big deal.
Return Flight
The flight back to Chicago was not a whole lot different than the plane ride down. The same type of aircraft (737-900). I was seated in 4B  (aisle). UAL flight 841 was scheduled to leave at 2:35 pm and arrive at 6:45 pm.
And for the most part, that's exactly what happened. We were actually "wheels up" at 2:45 pm but made up the time in the air for an on-time arrival, approximately five hours later.
The meal service on this flight was OK. The choice was either fish or chicken (I chose the chicken). Sides were vegetables, salad, and warm bread. Like the outbound flight, I had a ginger ale.
When we landed, our plane gated in the C Concourse in terminal one. See this map to learn more.
What I liked about both flights:
Comfortable seats that offered extra legroom.
Direct TV offered a wide selection of television shows and movies. If you watch TV, the shows are live.
Quick access to the restroom in the first-class cabin.
A blanket was offered to me; something I thought the airlines had discontinued to save money.
Decent space for baggage in the overhead bin.
Free Wi-Fi service onboard.
What I didn't like about the flights:
While I like the 737-900, flights going down to the Caribbean should be on a wide-body aircraft. The 737-900 is fine for domestic routes but to me, it's just to small for such a long trip.
The controls for the in-flight-entertainment on the armrest are not very intuitive; it takes times to teach yourself how to use.
Direct TV was not available after crossing the Florida peninsula down to San Juan. Same thing on the return, meaning no Direct TV until you pass over the mainland.
Worth the Upgrade?
So, in the final analysis, is upgrading to First Class on United from Chicago to San Juan worth cashing in miles? All I can tell you is that I was very pleased.
To me, the seating was comfortable. That alone made the upgrade worth it. In my case, I was able to pull out my laptop and do some writing. Because the 737-900 is equipped with AC power, I didn't have to worry about my battery going dead.
Additionally, the service in First was nice. The flight attendants regularly checked to make sure everyone was comfortable and quickly responded to any requests that were made.
Because I upgraded, my bags were marked with orange tags. The benefit? Your bags are first to get unloaded once you arrive at the gate and part of the initial pack of bags that come through the baggage belt.
On both the outbound flight and return, I arrived at my destination feeling refreshed and relaxed. I can tell you from experience that when you fly economy on this route, your back muscles feel sore and your legs stiff.
I know there are other reviews online that suggest upgrading to the First with miles on UAL down to the Caribbean isn't worth it and that it's better to use the points on other routes. Please know I respect those opinions.
Have you used miles to upgrade to the First-Class cabin on UAL from Chicago to San Juan? If so, what was your experience? Share your thoughts in the comments area below.  
—
Photo credit: Airliners.net with permission