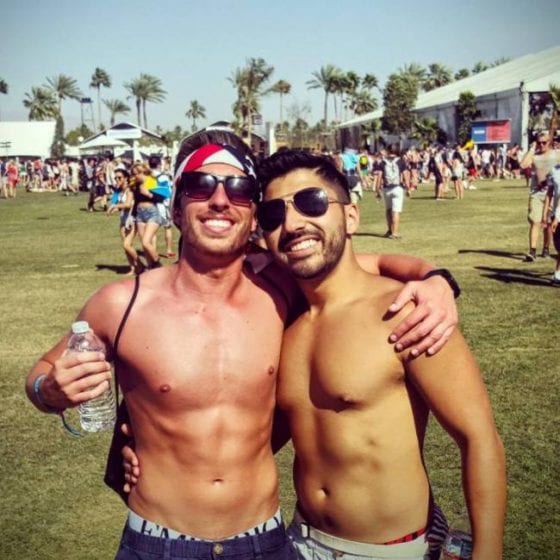 Gay Coupled called homophobic slurs and kicked out of Uber going to Pride in San Francisco
By: John Hollywood
Imagine going to your local Pride event with your boyfriend, joyful and excited. You grab an Uber with your man and during the ride, give one another a cute kiss.
Sounds wonderful, right?
Unfortunately, it wasn't so wonderful for a gay couple in San Francisco.
According to a report appearing in Pink News, two men were kicked out of an Uber on the way to San Francisco Pride and were called homophobic slurs by the bigoted driver.
Matt Togni and his boyfriend Sumeet have gone public, describing the events that happened on their way to Pride.
At first, it appears the driver was fine with them. But after the couple kissed, and Togni told Sumeet that he loved him, the driver got nasty.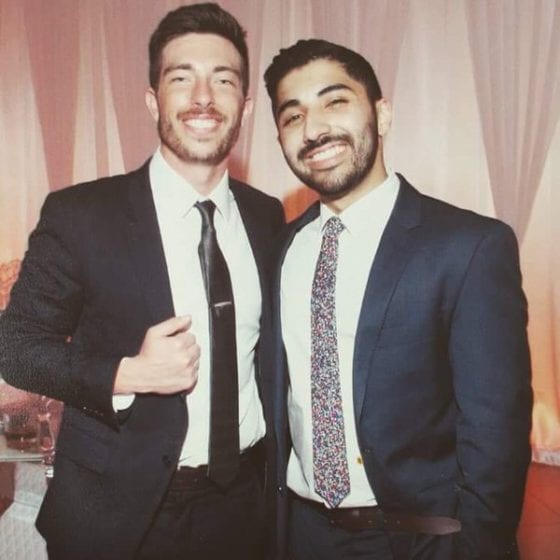 What happened? The Uber driver allegedly called the two "disgusting."
The driver then reportedly immediately cancelled the fare in a moment of rage and ordered that the couple get out.
Perhaps the most disturbing part of the story is the following:
"The passenger said it was 'ridiculous' that this happened at all, let alone on the night of Pride, and went on to say that initially they weren't sure if they had misheard the driver.

But after telling them to get out of the car, the driver said 'fags rot in hell', according to Togni."
In the past, Uber has had issues with some drivers hurling homophobic comments to passengers. Back in May, an Uber driver made comments to a gay passenger that caused him to fear for his life, as reported by Gay Star News.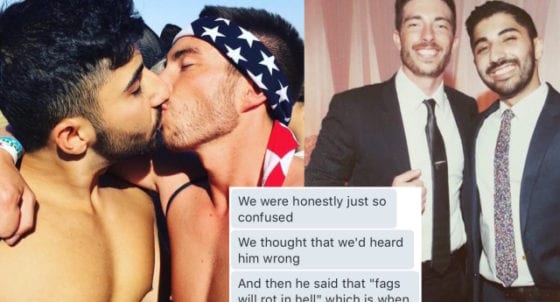 It is important to note that Uber does have a non-discrimination policy, which is published on their website.
"Uber seeks to ensure that safe, reliable, and high-quality transportation options are available to everyone. Uber and its affiliates therefore prohibit discrimination against riders or drivers based on race, religion, national origin, disability, sexual orientation, sex, marital status, gender identity, age or any other characteristic protected under applicable federal or state law."
Photo Credit: Pink News
Related: Homophobic father refuses to claim his son's body from Orlando shootings