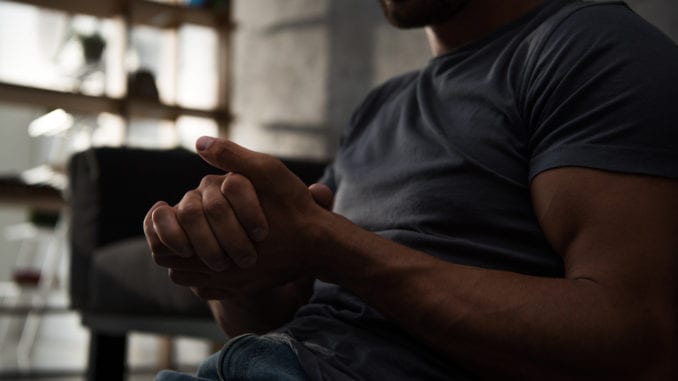 Feeling like a fake at work
Have you ever felt like you were faking it at work? Do you live in fear that one day, you'll be exposed as a fraud? As a way of compensating, do you strive to be perfect?
If the answer is yes, you may be suffering from imposter syndrome. Not familiar with that term? Here's a quick and dirty definition.
Imposter syndrome – sometimes referred to as the imposter phenomenon – is when you seriously doubt your abilities and think the day will come where someone will barge into your office and haul you away for being a fake.
Often seen in high achieving employees (particularly managers), this strong fear of being spotted as a fraudster acts as fuel for perfectionism.
And according to new research presented at this year's annual meeting of the Society for Industrial and Organizational Psychology (SIOP), those who struggle with imposter syndrome may pay a high price.
Lisa Sublett, study co-author and assistant professor of psychology at the University of Houston shared the following in a press release:
"The most important point of our study is showing employees who experience persistent thoughts of feeling like a fake are not only experiencing detrimental effects at work but also at home."
Sublett added, "These accomplished employees are emotionally drained and struggle maintaining family and work demands. Our study also adds legitimacy to discussing imposter phenomenon as an important talent development issue, especially for high-potential employees."
For this investigation, researchers surveyed 463 U.S. based workers who were over the age of 18. Each person worked 20 hours or more per week and had been in the same job for at least 6 months.
More: Stress and lack of sleep may be deadly
The results revealed that employees exhibiting the signs of imposter syndrome were more likely to have problems at home because they are emotionally exhausted. As a result, they tended to be less satisfied with family life because of it.
So, how do you know if you have imposter syndrome? According to licensed psychotherapist Melody Wilding and expert on this topic, there are 9 unique signs. See this post on Psychcentral to learn more.
To work this life challenge, experts suggest people educate themselves on this phenomenon and consider working with an expert trained in cognitive behavior therapy.
To learn more on symptoms and how to cope, listen to this podcast on iHeart radio on Imposter Syndrome.
Do you ever feel like a fraud at work?