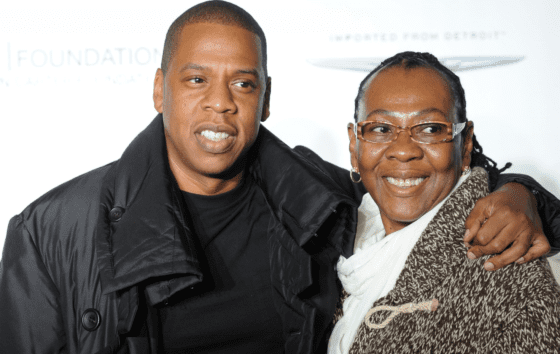 Jay-Z Says Just Smile
Jay-Z's new album 4:44 came out and fans are celebrating.
The album talks about a lot of hot topics such as his childhood and his affair behind Beyoncé's back. But one of the most suprising and amazing parts of the album is the fact that it's so LGBTQ friendly.
4:44 has a few great gay moments like a reference to the Oscar winning movie Moonlight, and even better is the song "Smile."
"Smile" is in tribute to Jay-Z's mother, who is revealed to be a lesbian. Jay-Z not only honors his mother by talking about the struggles she went through by raising him while being in the closet, but he even gives her a stanza to sing.
Some of the lyrics that he raps go as follows:
 "Push through the pain so we can see new life/So all the ladies havin' babies, see a sacrifice

"Mama had four kids, but she's a lesbian/Had to pretend so long that she's a thespian/Had to hide in the closet, so she medicate/Society shame and the pain was too much to take

"Cried tears of joy when you fell in love/Don't matter to me if it's a him or her/I just wanna see you smile through all the hate/Marie Antoinette, baby, let 'em eat cake".
In addition, here are the lyrics that his mother sings.
Living in the shadow
Can you imagine what kind of life it is to live?
In the shadows people see you as happy and free
Because that's what you want them to see
Living two lives, happy, but not free
You live in the shadows for fear of someone hurting your family or the person you love
The world is changing and they say it's time to be free
But you live with the fear of just being me
Living in the shadow feels like the safe place to be
No harm for them, no harm for me
But life is short, and it's time to be free
Love who you love, because life isn't guaranteed
Smile
You can listen to the album on TIDAL now, and hopefully it'll spread to ITunes, Spotify, and more soon.