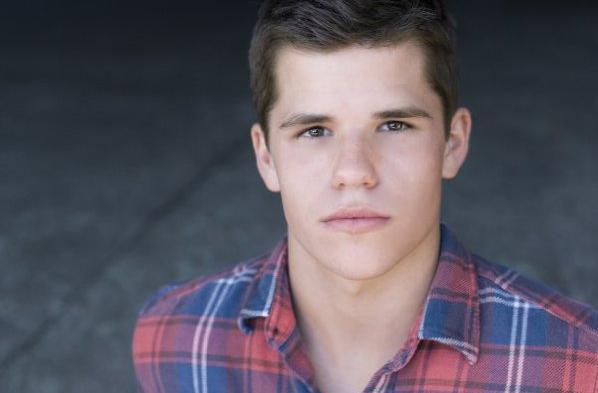 By: GJ Hernandez
October 11 is not a day to dish about which famous actor, singer or athlete might be gay but doesn't want to talk about it. It's National Coming Out Day (NCOD), a time to celebrate those who had the courage to publicly declare that they are not heterosexual.
We shine a spotlight today on five men who took that brave step in 2016.
1) Actor Charlie Carver
One of the former stars of MTV's Teen Wolf series, Charlie Carver came out publicly as a gay man in early January. He went public by posting a heartfelt essay on Instagram about his journey titled Be Who You Needed When You Were Younger. The 28-year-old actor, who first gained fame in ABC's Desperate Housewives, wrote: 'I've lived "out," not feeling the need to announce so. I was comfortably out in my private life.
And for a time, that was enough. … 'I now believe that by omitting this part of myself from the record, I am complicit in perpetuating the suffering, fear, and shame cast upon so many in the world. … In my silence, I've helped decide for to you too that to be gay is to be, as a young man (or young woman, young anyone), inappropriate for a professional career in the Arts (WHAAA???) So now, let the record show this- I self-identify as gay.'
2) Singer Rayvon Owen
finished fourth during the 14th season of American Idol. While in the competition, the 25 year old never let viewers know that he is gay. He saved that big reveal for the video for his debut single Can't Fight It which was released in February.
The video ends with Owen kissing a man who is his real-life boyfriend, Shane Bitney Crone. Crone's story of love and loss is featured in the documentary Bridegroom. Owen told Billboard of his coming out:  'You'd be surprised at the amount of times I tried to pray the gay away from me or tried to tell God to take this away from me. No kid should have to do what I did and pray to not be who they are. That's why I think it's important even in 2016 to say this.
3) Actor Colton Haynes
At age 27, officially came out as a gay man in early May. There had been plenty of speculation about the former Arrow and Teen Wolf star's sexuality and he began dropping hints publicly January when he was asked about a 'secret gay past.' He replied: 'Was it a secret? Let's all just enjoy life & have no regrets.'  There was an onslaught of media coverage and Haynes said no more.
Then five months later in his official coming out interview Haynes told Entertainment Weekly : 'I should have made a comment or a statement, but I just wasn't ready. I didn't feel like I owed anyone anything. I think in due time, everyone has to make those decisions when they're ready, and I wasn't yet.'But staying in the closet was painful: 'People want you to be that GQ image that you put out, but people don't realize what it's like to act 24 hours a day. I'd go home and I was still acting.'
4) Christian rocker Trey Pearson
He' s with the  band Everyday Sunday posted this simple message on Facebook back in May: 'To my fans and friends: I'm finally being honest with myself. I love you all.' He attached a link to an article in 614 Columbus in which the man married to a woman and father of a young daughter declares that he is gay.
'I never wanted to be gay. I was scared of what God would think and what all of these people I loved would think about me; so it never was an option for me. I have been suppressing these attractions and feelings since adolescence. I've tried my whole life to be straight. … I know this is how God made me, and I am proud of who I am. I know there is nothing I can do to change it.'
5) Actor Nico Tortorella
Age 28, Nico came out publicly as sexually fluid in June. One of the stars of the TV Land series Younger, Tortorella says he's never hidden his attraction to both females and males. 'I've never been in any sort of closet … I was never really in the house,' he told Page Six. 'I think it's one thing to hide … and it's one thing to come out of the closet in a public statement.
But I've always done me and never been shy … and have been vocal about it.'  Tortorella also appeared on the podcast The Drop-In with Will Malnati and said his 'ability' to love someone is not dependent on what is 'between [their] legs. … it's not about sex for me. It's about being totally, emotionally connected to somebody.''
You can real more about Nico Tortorella's ex boyfriend (who is super hot) here.