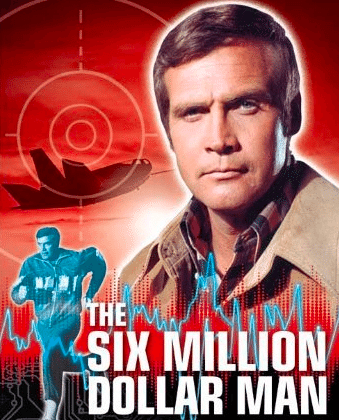 Wahlberg to Play Steve Austin But Was It the Right Choice?
Not too long ago, word leaked out that movie-producers were set to make a flick based on the iconic 70's television series, The Six Million Dollar Man.
What's more, Mark Wahlberg (aka Marky Mark) has been cast to play the role of Astronaut Steve Austin.
We want to preface this article by saying that we like Mark Wahlberg a lot. He's a solid actor and certainly capable of playing the part.
But still, we are can't help but wonder if Wahlberg was really the best choice for this 70's era redo?
For those of you who are of a certain age, you will recall that The Six Million Dollar Man (aka Bionic Man) was one of those television shows that helped to shape a generation.
Factoid: The Six Million Dollar man aired for five seasons on ABC television from 1974 to 1978. It became a pop culture legend and helped to create a spinoff show, The Bionic Woman.
Back in the day, Steve Austin's part was played by a very popular Lee Majors.  You may remember him from your grade school lunch boxes and backpacks. 
We've included the video below of the show's introduction.
As of this moment, the movie is set to come out in 2017 during the holidays.
The flick has been re-titled by the way to: The Six Billion Dollar Man.
Apparently cyborg technology has experienced massive inflation since the 70'S!
If all goes according to plan, the movie will follow a long string of film and television productions that are re-makes of shows from years gone by.
There's too many examples to list here but just to give you an idea, there's already plans in the works to reboot Wonder Woman and relaunch a LGBT up version of Heart to Heart.  
Already syndicated films include The Avengers, Fantastic Four and of course, an endless parade of Star Wars movies.
When we heard about the re-make of Bionic Man, we had a somewhat mixed reaction because the series was such a blockbuster.
Was there really a need to redo this one? 
When you think about it, there are some TV and movie productions that probably should never have experience a reincarnation.
An example can be found in Vacation, a flick that was fairly unforgettable with the exception of Chris Hemsworth showing off some major faux assets.
You probably can think of several others as well.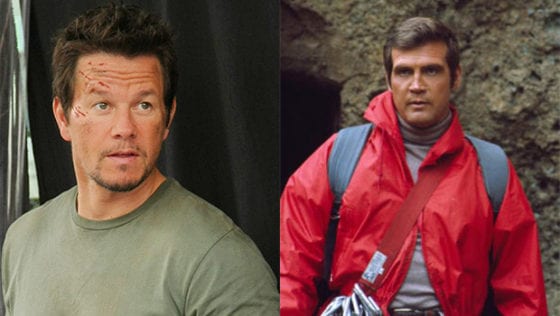 But since it appears this movie is a go for launch (no pun intended), we can't help but ask ourselves if producers Stephen Levinson and Bob Weinstein, along with the folks at Dimension Films, have made the right choice with Wahlberg.
While we have nothing against this actor, we are left wondering if he would make for a believable Steve Austin.  
Wahlberg has already stated in an interview that the reboot will have an edgy feel to it.
But is that what audiences really want?
And is Wahlberg someone who Millennial audiences will find interesting?
Other Six Billion Dollar Options
While it is possible that the re-make of this movie could be a spectacular hit, it might have more of a chance to succeed with a different actor playing the part of Col. Steve Austin.  
It's just hard to imagine Wahlberg in this role. No offense to him but folks – he's a bit of a stretch.
There are several other Hollywood celebs that could play this part that we think might be better choices.
Again, this is just what we're saying here at the blog. We could be totally wrong.
Our choices might include guys like:
Scott Eastwood

Chris Evans

Chase Crawford

Stephen Amell

Liam Hemsworth
It is worth noting that lots of people thought that when Star Trek was rebooted with a fairly unknown actor named Chris Pine, it was "doomed" to fail.
The opposite of course happened and it turned out to be a major success.  
So do you think rebooting the Bionic Man is a good idea? Also, was Wahlberg a good choice to play the part of Steve Austin?
If not, who would you have picked?