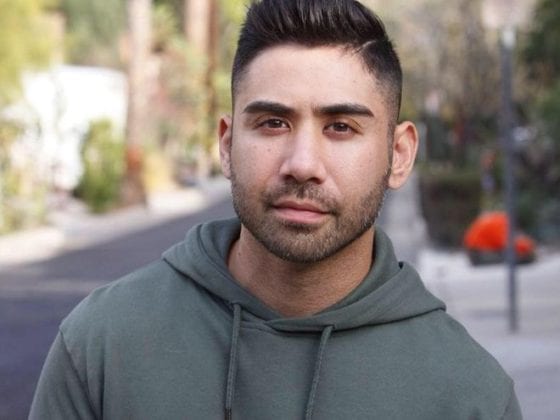 Matt Palazzolo Died While Hiking
We regretfully are here to inform you of the death of Matt Palazzolo.
33-year-old Palazzolo was a respected advocate for LGBTQ rights. Formerly from West Hollywood, Palazzolo was a dedicated member of both the Lesbian and Gay Advisory Board and the Christopher Street West Board. In addition, he expressed his extreme opposition to Proposition 8 during its heyday.
On top of that, he also worked in the film industry. Some of his credits include Bloomers, You Should Meet My Son, and the upcoming film Stone Fruit.
Sadly, as WeHoVille reports, Palazzolo died while on a nature hike.
Specifically, it's believed Palazzolo suffered from heat stroke, though the investigation is still ongoing, while he was climbing the 4,265-foot tall Mount Sonder in Central Australia.
Apparently, he and his friend were fighting heat temperatures as high as 108 degrees while hiking the Larapinta Trail. Due to this heat, authorities warned hikers not to take long trips and to be mindful of drinking plenty of fluids or else risk dehydration.
According to ABC News in Australia, the two had set out around 8:30 am. Everything was going well enough, despite the intense heat, but then on the return trip Palazzolo ran off. Apparently, he took a wrong turn somewhere and the two got separated. When his hiking partner returned to safety, he immediately went to the police to report that his friend was missing.
Unfortunately, Palazzolo's body was found three hours later and in a spot that was over a thousand feet from the trail.
In rememberance of his son, Palazzolo's father, Pat, shared that he is proud of his late son's work on Facebook.
"There were times when I reacted with resentment when people acted or spoke badly towards or about my son Matt because of his sexuality," he wrote. "But he seemed to always react with compassion, love and understanding."

"He told me once that everybody has their own timetable for understanding what they previously didn't understand," Pat continued. "But he was also a determined advocate for gay rights, determined to bring awareness and knowledge to those who didn't yet have it."