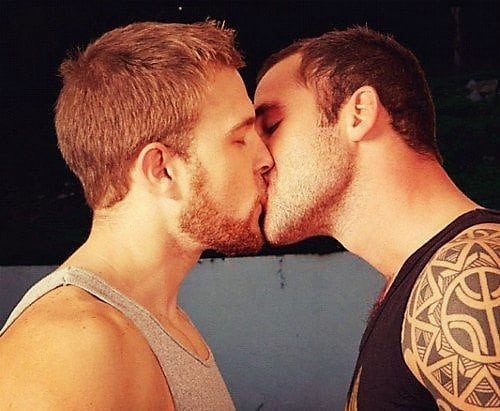 They're also not too worried about STI's
A new report has been released that sheds light on the sexual practices of men and women in the United States. According to a report released by the folks at Superdrug Online Doctor, a whopping 65% of Americans are barebacking each other like jackrabbits!
In case you don't know what that means – they're not using condoms.
"While we can't really speculate back and forth, it was kind of surprising with it being 2017, we thought sex ed might be more prevalent," Krista Bowman, a spokeswoman for the creative team at Superdrug Online Doctor, a company that provides mail order prescriptions and services including contraceptives and treatments for some STI's, told USA TODAY College.
"It looks to be, overall, that the majority of people are having unprotected sex."
More: "I'm barebacking for my bi-curious roommate"
The study, which was conducted online with 1,000 Americans and Europeans, also revealed that of the people who would be upset by an unplanned pregnancy, 19% still had sex without a rubber "every single time," with another 15% saying they had sex without a condom "almost every time."
If you thought our European friends were more likely to wrap it up, think again. What's more, the survey suggests many aren't all that concerned about getting a STI from a partner.
Over 68% of survey respondents reported that they "never" asked their partners to get tested for STI's before having sex.
Women were about 8% more likely to say they'd ask their partner to get tested before having sex.
The results apparently shocked Missy Ronan, Towson University's Student Government Association Director of Health and Wellness at Towson University. Upon hearing the results of the study, she shared:
"People know what sex does, right?" Ronan said. "I guess it's hard because STI's still have the connotation of being dirty, or unclean. But, really, it's just like any other kind of testing, it's just another test you need to have a clean bill of health."
More: 5 reasons I dig bareback sex
via GIPHY
The study does not appear to break down condom use by sexual orientation or activity. But it does offer clues about how society may view condom use in general.
According to a CDC report from 2014 that specifically speaks to the sexual practices of MSM, nearly two thirds of the guys surveyed messed around with each other without using condoms.
h/t: USA Today