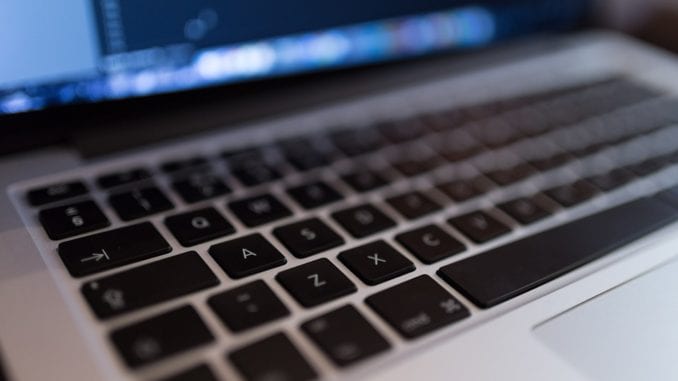 Men's Variety Pitching Guidelines
We are always looking for unique, interesting content for Men's Variety that can be featured in our "It Happened To Me" area of the site.
We're also happy to post informative material in other areas of the blog related to dating, relationships and men's grooming.
Visitors of this site love reading personal stories that are told from a first person perspective.
To keep it real, there's a lot of interest on the part of men about experiences they can identify with. Here, we're talking about relationship drama, family issues – quirky stuff – it's all welcomed at MV.
Yes – we are partly a news and gossip site but we are also an online story sharing destination for men. If you decide to write an article for us, we ask that you be brutally honest and completely transparent. Don't make up or fake anything. At MV, our readers are the experts — our suggestions and advice, told through the narrative, comes from living through an experience.
MV can be snarky but also big time inclusive and inspirational, while staying honest and true at all times.
MV is written by men from all walks of life with strong voices, opinions and identities. We sometimes can be in direct opposition to one another. That is how life works sometimes.
OK – A Few More Tips
Please write just like you talk! (ex/ Don't say "significant other" if what you really mean is "girlfriend. or "boyfriend"

Be completely authentic and honest. It's OK to use some satire but don't over do it.

Don't tear down other people, including celebrities or people in public life (we are not that kind of site).
How To Pitch a Story to MV
Please send your article idea with a clear, easy to understand headline (no SPAM) to: [email protected] Make sure you include a little something about your personal experience plus the impact it had on you and how this relates to the MV audience.
We ask that the "subject line" of your e-mail describe what your pitch is about. Example: "I Was Arrested for Jaywalking in Broad Daylight". Do not subject your email "My Story Pitch" or "Want My Story". Full stories are also accepted however – the more clear your note to us, the better.
HERE IS WHAT WE ARE LOOKING FOR:
It Happened To Me: – Your first person narrative about something strange, unusual, interesting or totally amazing that has happened to you. 
All first hand stories of this nature need to be FREE OF ADULT LANGUAGE. There is a way to tell a story without getting overly graphic. We are not p*rn site. Your article must be at least 1000 words in length and it needs to tell a story. 
Lifestyle: Articles that men would enjoy reading that you can tie into your favorite movie, celebrity, fashion trend, etc. Example: How to style your hair like Thor. Topics can include everything from movie reviews to "Fun Facts" about something to dating tips to grooming suggestions. See this area of the website for ideas.
How to articles must comply with the Informational Articles" guidelines listed below. 
Informational Articles
If you would like to write a "How To" article for our Lifestyles Section (aka Grooming, Health) it MUST directly relate to men and focus on their needs. Additionally, your article needs to be well written and original, meaning it's never been published on the web before. 
If you want to include a link that has a legitimate purposes (like a scholarly journal) that supports a point you are making, we will consider inclusion. We will also add a link to your social media page (if you want us to).  
Warning to all SEO gurus looking for short, spammy articles just to snag a backlink for you  client – it's not happening on this blog. If you submit an article and our editors determine you have written it just for a link, don't ask to "resubmit and fix" because our answer will be no.
The truth is we don't have time to edit your work. Consider hiring a professional editor before submitting to our site. This will increase the chance of inclusion. 
Disclosure
If you have a relationship with a company or someone mentioned in your post, you must disclose it. "I am owner and operator of XYZ Skin Care" "My business partner, ABC Skin Care wrote the following."
How To Articles
If you want to write an article that presents a "How To" approach for readers, it needs to follow the following guidelines:
We require posts to be at least 1,000 words.

You can write more than 1,000 if you like

Images are OK to include but you must own the rights to them. You can also get free pictures from online from various sites.
Paragraphs
Use short paragraphs of around three to four sentences. Short paragraphs are much easier to understand and digest, drive your point across, and encourage reading in this age of information overload and short attention spans
It's like this – we are always looking for these types of articles and have a fairly good chance of being accepted/published provided they are ORIGINAL and well written. FYI: We do verify all articles for originality before posting. If it's already published somewhere else, we don't want it.
If you would like to send pictures with your pitches/articles, please do! They can only help with our considering your story! We prefer not to use stock photos, personal headshots, or anything that looks fake or edited. We are looking for nice, colorful pics with your face in them. 
WE DON'T WANT
Rumors you want to spread about someone in public life (not getting published)

X-Rated material (you can tell a story without being overly graphic)

PR or promotional pieces for a celebrity

Fake stories or fiction

Marketing articles designed to sell your products
What else?
You can remain completely anonymous if you like OR we can use only your first name and last initial. It is up to you.

We are open to offering one link to your website if it is appropriate. It depends on the story.

We're open to paying a flat fee for contributing to our  It Really Happened section only. 
Final Thoughts
If you send us a story idea and it is accepted, we reserve the right to edit the article per our needs. We will advise of this however before publication. 
We hope to hear from you and would love to hear your stories!