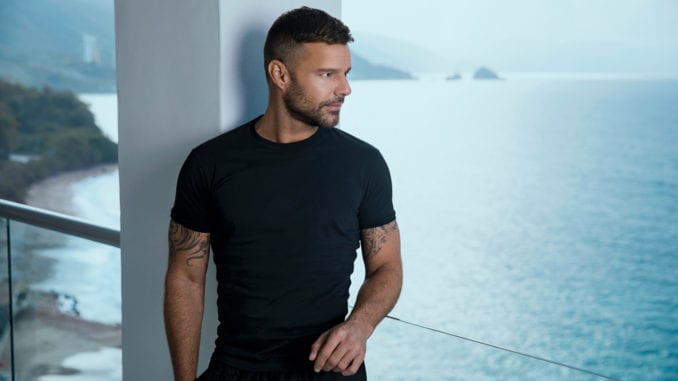 Ricky Martin Got Married!
For those holding out hope that one day the star of The Assassination of Gianni Versace: American Crime Story would one day be theirs, go get your tissues. Why? Because Ricky Martin revealed that he's now a married man.
The pop star/actor first announced his engagement with his boyfriend Jwan Josef back in 2016. Now, the two, who are also raising two boys, have  recently shared that they have gotten married.
It happened on the red carpet for the premiere Martin's new FX show. When talking to reporters, Martin shared the news of his happy matrimony.
"I can't introduce [Jwan] as my fiancé," he said. "He's my husband. He's my man."

"We've signed all the papers that we needed to sign, prenups and everything."
Many have noted that this secret wedding is a bit of a surprise. This is because Josef and Martin had originally planned for a bigger event to happen later this year.
As the couple revealed on Watch What Happens Live, they were originally planning to have a "three-day affair" wedding sometime in 2018.
"We're doing a heavy party in a couple of months," Martin said. "I'll let you know."
Either the two were using that story as a cover all along, or they later changed their plans and decided to have a smaller event for their wedding.
No matter what, we all wish for a long and happy marriage between Ricky Martin and Jwan Josef.
May they, and their two sons, experience many happy moments together from this point forward.