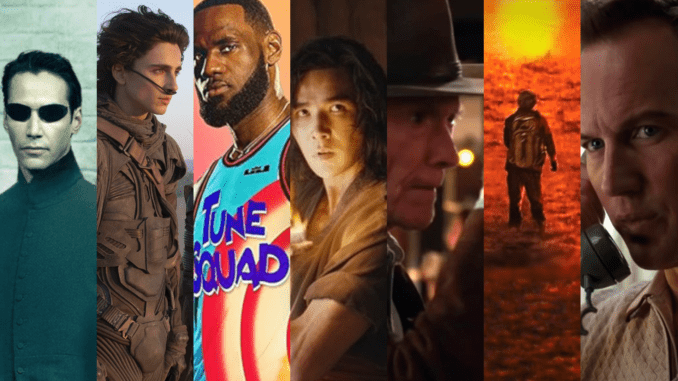 2021 Movies On HBO Max
2021 is going to be an interesting year. Will it look more like 2020 in terms of how we absorb content? The last year saw us stuck in our homes, and, unfortunately, it's looking like this current year will be a lot of the same. That means, we probably won't be risking going to the movie theaters to see new films. After expecting that, Warner Bros. Studios decided to release all of its 2021 films in theaters and on its streaming service, HBO Max, at the same time. That is, for US viewers.
But what films will be releasing this year? Here's a list to fill you in.
1. The Little Things
Release Date: January 29, 2021
Cast: Denzel Washington, Rami Malek, Jared Leto, Natalie Morales, Terry Kinney, Chris Bauer, Joris Jarsky, Isabel Arraiza, and Michael Hyatt
Premise: Deke Deacon (Denzel Washington), is a burned-out deputy sheriff from Kern County, California. New life is, ironically, fueled into Deacon when he is faced with one of the most disturbing and difficult cases of his life. The deputy sheriff is sent to Los Angeles to work alongside L.A. Sheriff's Department Sergeant Jim Baxter (Rami Malek) to catch a serial killer. While Deacon has a suspect (Jared Leto), he is unable to disprove his alibi. The case then brings up Deacon's disturbing and (formerly) hidden past.
2. Judas and the Black Messiah
Release Date: February 12, 2021
Cast: Daniel Kaluuya, LaKeith Stanfield, Jesse Plemons, Dominique Fishback, Ashton Sanders, and Martin Sheen
Premise: Daniel Kaluuya plays Fred Hampton, the passionate chairman of the Illinois Black Panther Party. But his community work, empassioned speaking, and successful organization skills got the attention of the FBI. The feds, led by agent Roy Mitchell (Jesse Plemons) then use and abuse a compromising situation with ally William O'Neal (LaKeith Stanfield) to bring Hampton down. The situation becomes complicated when the Black Panther party starts to wise up to having a spy amongst their ranks.
3. Tom & Jerry
Release Date: February 26, 2021
Cast: Chloe Grace Moretz, Michael Peña, Rob Delaney, Pallavi Sharda, Jordan Bolger, atsy Ferran, Nicky Jam, Bobby Cannavale, Lil Rel Howery, and Ken Jeong
Premise: Tom & Jerry are back! The beloved cartoon rivals are reborn for the modern era as Jerry moves to a New York City hotel on the eve of "the wedding of the century." Tom is then hired to capture and remove Jerry, and things don't go as planned. Specifically, a third party, a disgruntled employee, leads to Tom & Jerry doing the unthinkable… working together.
This year, the biggest Warner Bros. premieres are coming to theaters and streaming on @HBOMax the exact same day. What movie are you most excited for? pic.twitter.com/el9mVnI9pN

— Warner Bros. Pictures (@wbpictures) January 16, 2021
4. Godzilla vs. Kong
Release Date: March 26, 2021
Cast: Alexander Skarsgard, Millie Bobby Brown, Rebecca Hall, Brian Tyree Henry, Eiza González, Jessica Henwick, Kyle Chandler, and Demián Bichir.
Premise: Godzilla and King Kong return and this time, they are in the same film together. As you can imagine, the two are destined to fight it out to become the King of the Monsters.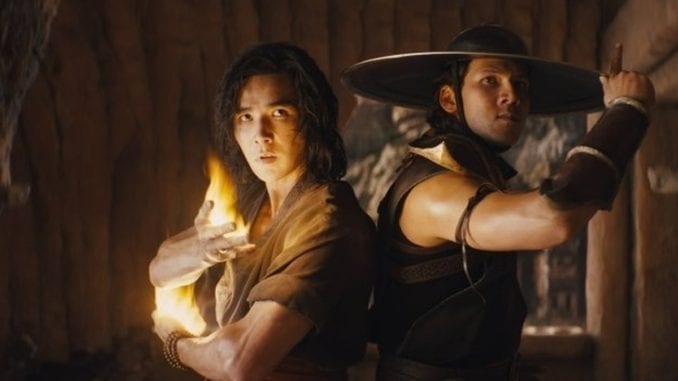 5. Mortal Kombat
Release Date: April 16, 2021
Cast: Jessica McNamee, Hiroyuki Sanada, Tadanobu Asano, Ludi Lin, Joe Taslim, Josh Lawson, Chin Han, Lewis Tan, and Mehcad Brooks
Premise: Based on the popular and violent fighting game, three warriors – a martial artist, an action film star, and a soldier – must fight an army of demons, superhuman enemies and more in a competition. If they fail, an evil sorcerer on the brink of controlling the multiverse forever.
For nine generations an evil sorcerer has been victorious in hand-to-hand battle against his mortal enemies. If he wins a 10th Mortal Kombat tournament, desolation and evil will reign over the multiverse forever.
6. The Conjuring: The Devil Made Me Do It
Release Date: June 4, 2021
Cast: Vera Farmiga, Patrick Wilson, Ruairi O'Connor, Sarah Catherine Cook, and Julian Hilliard.
Premise: Paranormal investigators Ed (Patrick Wilson) and Lorraine Warren (Vera Farmiga) are faced with one of their most horroring cases yet. The paranormal merges with courtroom drama as a murder suspect claims possession as the defense for the crime.
7. In the Heights
Release Date: June 18, 2021
Cast: Anthon Ramos, Corey Hawkins, Leslie Grace, Melissa Barrera, Olga Merediz, Daphne Rubin-Vega, Gregory Diaz IV, Stephanie Beatriz, Dascha Polanco, and Jimmy Smits
Premise: Based on the Tony-winning Broadway musical by Lin-Manuel Miranda, In the Heights is centered on the many citizens of Washington Heights in New York City. Usnavi (Anthony Ramos) is the owner of a bodega. Through a turbulent few nights, Usnavi watches his neighborhood change with the arrival of a winning lottery ticket worth $96,000.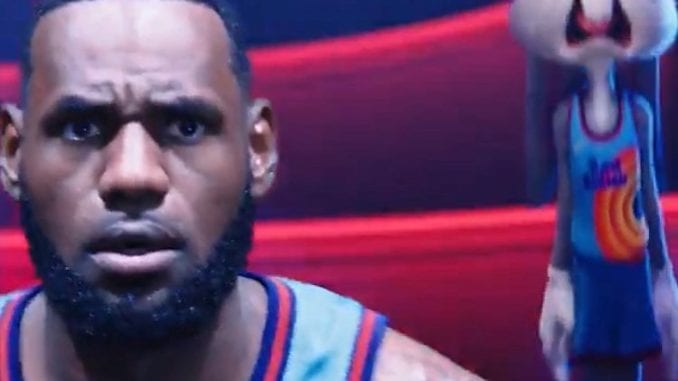 8. Space Jam: A New Legacy
Release Date: July 16, 2021
Cast: LeBron James, Sonequa Martin-Green, and Don Cheadle
Premise: In a sequel to the 1996 film, Basketball superstar LeBron James embarks on an adventure with Bugs Bunny and the rest of the Looney Tunes.
https://www.youtube.com/watch?v=VImYeXnr13Q
9. The Suicide Squad
Release Date: August 6, 2021.
Cast: Margot Robbie, Idris Elba, John Cena, Joel Kinnaman, Peter Capaldi, Viola Davis, Jai Courtney, Alice Braga, Pete Davidson, Taika Waititi, Nathan Fillion, Storm Reid, Steve Agee, and Sean Gunn
Premise: A sequel to the 2016 DC/Warner Bros. film. So far, the plot is unknown.
On September 24, watch as rival gangsters rise up during the explosive era of the Newark riots – The Many Saints of Newark, a feature film prequel to the award-winning The Sopranos. In theaters and streaming exclusively on HBO Max. pic.twitter.com/xmH5ilbYs1

— Warner Bros. Pictures (@wbpictures) January 14, 2021
10. The Many Saints Of Newark
Release Date: September 24, 2021
Cast: Alessandro Nivola, Leslie Odom Jr., Jon Bernthal, Corey Stoll, Michael Gandolfini, Billy Magnussen, Michela De Rossi, John Magaro, Ray Liotta, and Vera Farmiga
Premise: This film is a prequel to the award-winning HBO drama series "The Sopranos." Set in 1960s Newark riots, the film watches the violent collision between the African-American and Italian communities of New Jersey.
11. Dune
Release Date: October 1, 2021
Cast: Timothee Chalamet, Rebecca Ferguson, Oscar Isaac, Stellan Skarsgard, Josh Brolin, Dave Bautista, Stephen McKinley Henderson, Zendaya, Chang Chen, Jason Momoa, and Javier Bardem
Premise: Based on the bestselling novel by Frank Herbert, Timothée Chalamet plays Paul Atreides. Atreides is a young man who can predict the future through his dreams. This leads to Atreides embarking on a journey through a dangerous planet in order to save his people. However, conflict arises over the planet's most precious resource, something that can unlock humanity's greatest potential
12. King Richard
Release Date: November 19, 2021
Cast: Will Smith, Jon Bernthal, Dylan McDermott, Tony Goldwyn, Saniyya Sidney, and Demi Singleton
Premise: The story of Richard Williams, the father of tennis legends Venus and Serena Williams.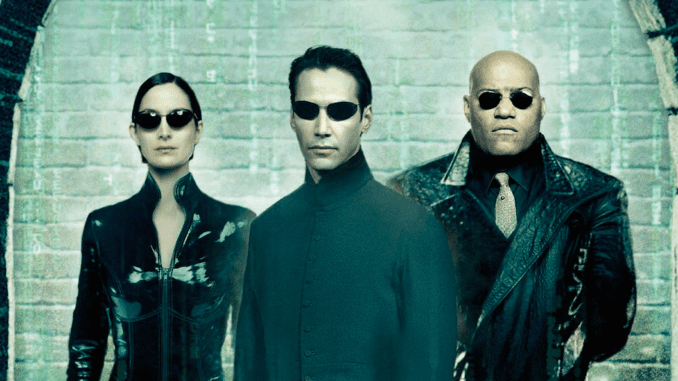 13. The Matrix 4
Release Date: December 22, 2021
Cast: Keanu Reeves, Carrie-Anne Moss, Yahya Abdul-Mateen II, Jessica Henwick, Priyanka Chopra, Neil Patrick Harris, and Jonathan Groff
Premise: A return to the Matrix franchise. The plot of this film is not yet known, but we do know that Keanu Reeves, Carrie-Anne Moss, Jessica Henwick, Yahya Abdul-Mateen II, and Neil Patrick Harris are among the film's cast.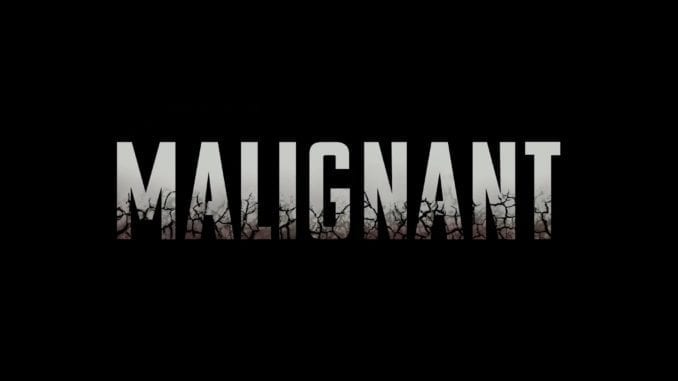 14. Malignant
Release Date: TBA
Cast: Annabelle Wallis
Premise: While nothing is known about the film yet, we know it will be an original horror story written by Akela Cooper and directed by Conjuring and Saw creator James Wan.
15. Reminiscence
Release Date: TBA
Cast: Hugh Jackman, Rebecca Ferguson, and Thandie Newton
Premise: Using their newly created method of reliving past memories, a scientist tries to make money and search for a longlost love.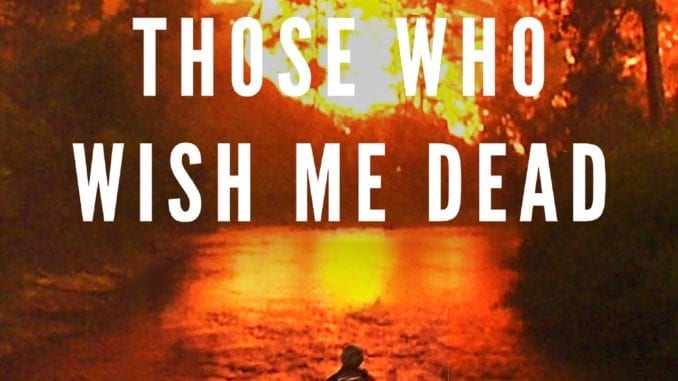 16. Those Who Wish Me Dead
Release Date: TBA
Cast: Angelina Jolie, Jon Bernthal, Nicholas Hoult, Tyler Perry, Aidan Gillan, and Jake Weber
Premise: Based on the book by Michael Koryta, a teenager finds himself the target of two assassins after witnessing a murder. But, while lost in the woods in hopes of escaping his pursuers, the teen gains an ally in a survival expert and an enemy in the form of a forest fire.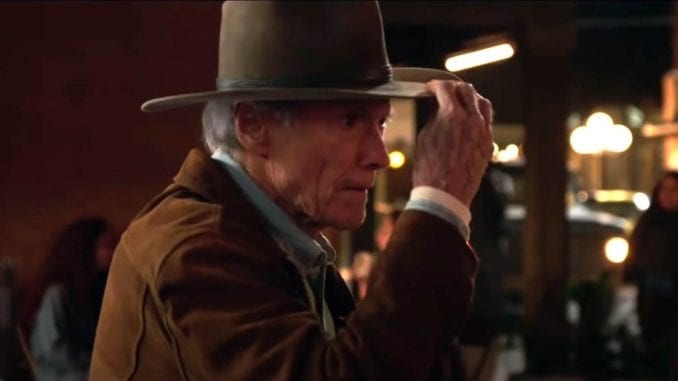 17. Cry Macho
Release Date: TBA
Cast: Clint Eastwood
Premise: Lastly, we have a film based on the book the same name. Cry Macho follows a one-time rodeo star and horse breeder who sets out to retrieve a man's young son from his alcoholic mother, and on the journey back forms a kinship with the young boy.
I got you something ✨nice✨ this year:
🎁 The biggest movie premieres
🎁 In theaters and on HBO Max the exact same day
🎁 Beginning December 25 with #WonderWoman1984#HBOMax #WBPictures https://t.co/BZgFFRrrg2 pic.twitter.com/J2KBdWd9Tf

— HBO Max (@hbomax) December 3, 2020