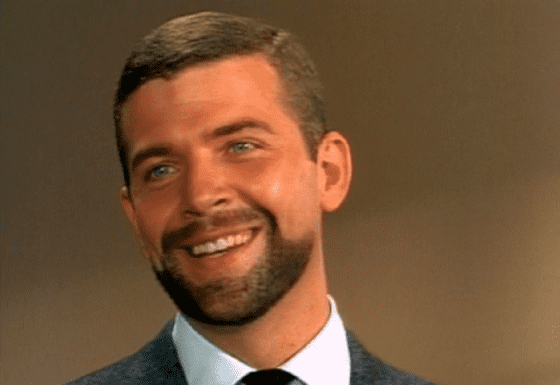 Robert Reed Facts
Robert Reed is probably best known for three things. 1. His role as Mike Brady on the iconic Brady Bunch series. 2. Being a gay actor. 3. Having an HIV diagnosis. That may be harsh and overly simplistic but if you ask most people what they know about the man, that's usually what you'll hear back.  
Here is the deal – there was so much more to Robert Reed than those three things – truly. In fact, history should record this loving entertainer and teacher as a highly gifted individual who greatly contributed to his craft.
Yes – Robert Reed was gay and was pretty much forced to hide his secret because of the times he lived in. Sadly, he didn't live to see the day when same sex couples could be legally united. That's a pity because according to most of the historical record, this was a man born to be a dad.
You may recall that Reed's memory was invoked during the battle for marriage equality by members of his television family, the Brady Bunch. Now that an affirming decision has been rendered by the Supreme Court, we would like to continue honoring this actor in a way that celebrates the entirety of his life. 
The photo you see as the main picture in this post is of Robert Reed when he was  on Family Affair  in 1966. Reed was just 34 years old at the time. 
Robert Reed Facts
What follows are 25 cool things about Robert Reed that you may not know. Some of what's listed here is part of the lore while other material may be new to you. Review all of the facts so that you can get a better flavor for who he truly was. Videos of Robert Reed have been included as well for reference purposes.
Let's start with the basics.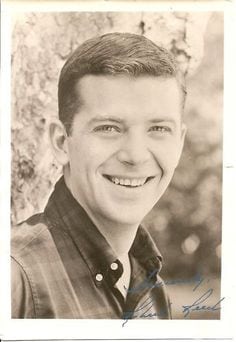 Robert Reed Vitals
Birthday: Oct 19, 1932, Highland Park, Illinois
Passed Away: May 12, 1992
Sign: Libra
Height: 6'3
Eye Color: Blue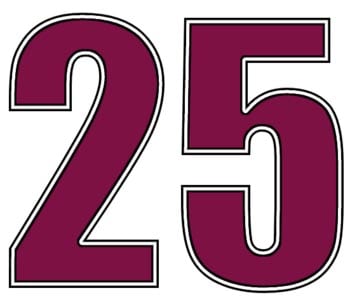 1) He was born as John Robert Rietz
His birth name, given to him by his parents, was John Robert Rietz. The name "Robert Reed" would come later when the actor decided to use it professionally for the sake of simplicity.
2) He was a radio announcer
Well before Reed went into acting, he was a radio announcer in Oklahoma during high school. He even wrote radio dramas for two stations in his local community.
3) He attended Northwestern University in Chicago
Reed attended Chicago's Northwestern University and studied drama. During his time at the university, he appeared in 8 plays and was "lead role" in all of them. The man was born to act.  
4) He studied at the Royal Academy of Dramatic Art in London
During one of his terms at Northwestern, Reed headed to London, England, where he studied Shakespearean drama and acting. This was and still is considered a prestigious feather for an actor.
5) He played Romeo in Romeo and Juliet
Before Reed moved to Los Angeles for television work, he appeared in off-Broadway plays as part of "The Shakespearewrights". He played Romeo in one play and also had a lead role in A Midsummer Night's Dream in another.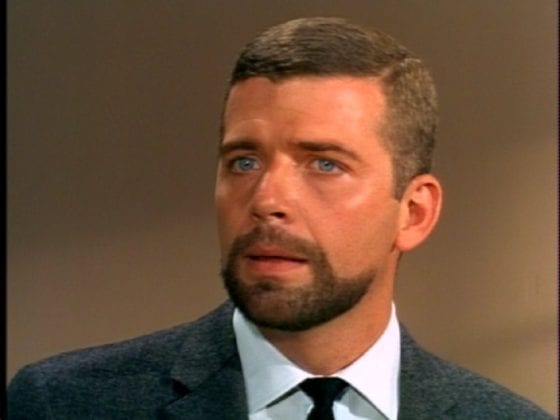 6) Was on Father Knows Best
Reed's first television role was in a 1959 episode of Father Knows Best. This appearance proved to be important and acted as a gateway to other roles to come in the future – including The Defenders.
7 ) Numerous television credits
Before the Brady Bunch, Reed appeared in a myriad of television and films. These included Family Affair, Mob Squad and Ironside. He was a sought after actor by the industry for his time.  
8) Reed was the second choice for "Mike Brady"
Many do not know this but Gene Hackman was the original choice to play Mike Brady for the Brady Bunch. Hackman was ultimately passed over because he was a relative unknown. Reed showed interest in the role of "Mike" because he was genuinely interested in issues related to blended families. Plus, he acknowledged in interviews that it was also a financial decision.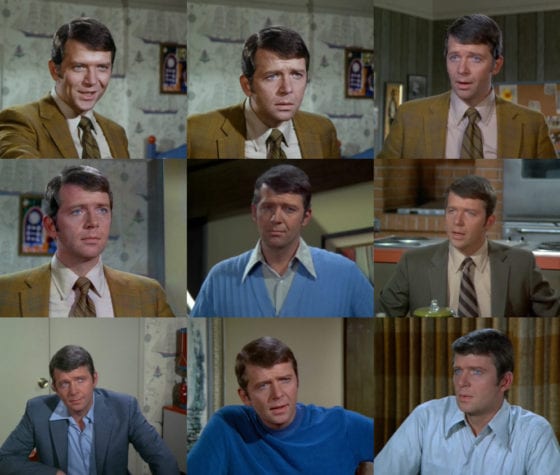 9) He was responsible for some content on The Brady Bunch
It's true that Robert Reed and Brady Bunch creator, Sherwood Schwartz, didn't get along well. What's often left out of the discussion is how much Reed influenced the scripts. He was largely involved in the content of each show and made revisions to each script during his time as "Mike". In a 1983 interview, Reed shared that had it not been for some of his input, the Brady Bunch would have been nothing but gag lines.
10) One of the first TV actors to portray transgender role
Robert Reed was one of the first actors on television to portray a transgender person in his role as Dr. Pat Caddison in the 1975, two part episode of Medical Center. While this may not seem like a big deal today, in the mid-70's it was absolutely groundbreaking. He was nominated for a Primetime Emmy for this role.
11) Guest Star on Major 70's Shows
Reed appeared in a number of television shows that were considered "hits" at the time. These included guest appearances on Hawaii-Five-0, Charlie's Angels, The Love Boat, Fantasy Island and Vega$. Add Roots, Wonder Woman and Rich Man, Poor Man to this decade's line of credits.  Impressive to say the least.
12) Father to Karen Baldwin
In 1954, Reed married a woman he went to school with – Marilyn Rosenberger. The two split in 1959 however, they did have one daughter named Karen. His biological daughter would later become close friends with Susan Olsen (Cindy) from the Brady Bunch.  Karen even appeared on the episode, Slumber during season 2 of Brady Bunch.
13) He taught at UCLA
Left out of the narrative yet extremely important is the fact that Reed taught Shakespearean style acting at the University of California, Los Angeles. This type of work brought Reed great joy. It was short lived however, because of his battle with cancer that was complicated by HIV. 
14) Very much a father to "Brady Children"
While he may have been difficult to deal with at times (particularly for the producers of Brady Bunch), his onscreen "tele-family" all shared through various interviews that Reed was very much a father to them. He even took them on a real trip to England. Susan Olsen (Cindy) and Michael Knight (Bobby) both have shared that Reed was often more of a dad to them than their own biological fathers.
15) He was very close to Florence Henderson
Reed was very much loved by Florence Henderson. Upon his death, she told the New York Times, "I feel like I lost a husband, a father to my kids and a good friend all in one day." Many people did not know this but Robert Reed truly was a true surrogate father and husband to The Brady Bunch clan.
16) He was active in theater for years after Brady Bunch
Nearly right up until his passing, Reed was active in theater. He last starred in a production of the touring play, Love Letters. Bear in mind he was still involved with teaching and some television work at this time.
17) Helped to create Brady Variety Show
Although the Brady Bunch Variety Hour was short lived, it was one of the first variety type shows to hit television. It aired from 1976-1977 with just 8 episodes. The show wasn't cancelled because the public rejected it (ratings were high). The problem was production was slow, which led to inconsistent ratings. That's what killed the Brady Variety show.
18) He wasn't ashamed of the Brady Bunch
Contrary to popular belief, Robert Reed wasn't ashamed of his work on The Brady Bunch. In fact, he often embraced his role and spoke about this with the media. Here is a very short interview the star gave back in 1991 with Brad Lemack.
19) He directed four episodes of Brady Bunch
Not only did Reed appear as "Mike" on The Brady Bunch, he also directed four episodes. These included: Getting Greg's Goat, How to Succeed in Business, Big Little Man and The Winner.
20) Guest on Hollywood Squares
Reed often appeared on television game shows as himself. He most frequently appeared on the popular Hollywood Squares. In fact, he was on one of the first episodes of the iconic television show back in 1967!
21) He was on the original Law and Order Movie
Years before the Law and Order franchise took off, there was a movie called, Law and Order. The flick was released in 1976. Reed played the part of Aaron Levine. This movie was a distant predecessor for the the Law and Order behemoth that would hit airways in nearly 15 years later in 1990.
22) He was forced to live a double life
In an age of same sex marriage, it's easy today to forget just how hard it was to be a gay actor during Robert Reed's time. More than one of the former Brady cast members have shared that Reed had to live a double life when it came to his sexual orientation. Said Florence Henderson (Carol from Brady Bunch): "I think had Bob not been forced to live this double life, I think it would have dissipated a lot of that anger and frustration."
23) Supportive of LGBT Rights
The early 1990's may seem like eons ago in terms of gay rights but Reed was as pro-LGBT rights that the times would allow. He helped many of the children who he played a father to on Brady Bunch form their progressive LGBT views.
24) He worked on a farm
Believe it or not, Reed once worked on a farm raising turkeys and cattle. He loved animals and was known for nurturing them back to health.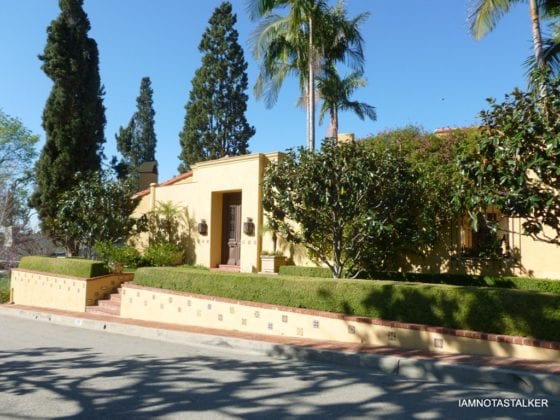 25) He was a good son
After the Brady Bunch left the airways in 1974, he moved his parents into his home in Pasadena California. He was 42 years old at this time.
Share your Robert Reed memories here
If you have any memories of Robert Reed, whatever they might be, please share in the discussion area below. I look forward to celebrating his life with you!