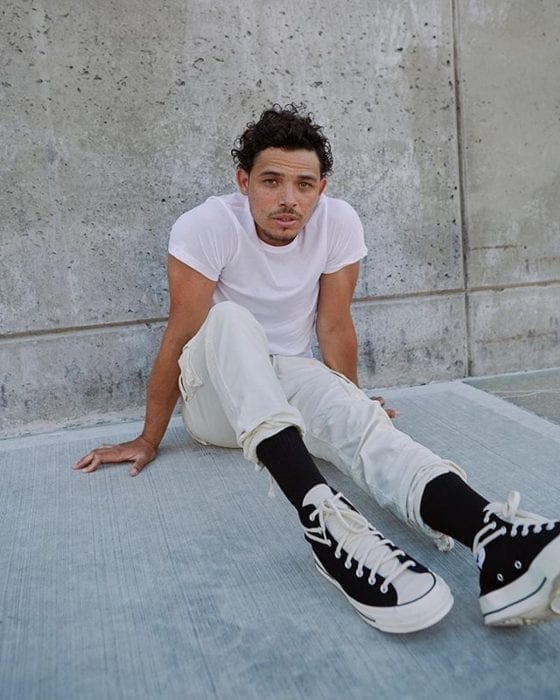 Anthony Ramos, he's a man on the rise. Just a few years ago, Ramos was an unknown name in the entertainment world. Then all of sudden, he began to pop-off like fireworks. In just the past few years, Ramos has appeared in the original Broadway cast of Hamilton, Spike Lee & Netflix's She's Gotta Have It, A Star Is Born, Trolls World Tour, and the upcoming In the Heights movie.
But who is Anthony Ramos really? Where does he come from? What are some fun facts about him? And how can we get to know more about him? If you're interested in knowing more about Anthony Ramos, don't worry. We've got 7 fun facts to share with you!
Pop File: Anthony Ramos
Birthday: November 1, 1991
Birthplace: Brooklyn, New York City, USA
Height: 5 ft 9 in (1.75 m)
Zodiac: Scorpio
1. He Wanted To Play Baseball
Life wasn't always about acting and singing. Anthony Ramos also considered getting into sports. In his younger years, Ramos was hoping to become a baseball player and coach. His plan was to get into an NCAA Division III college. He then wanted to pursue a career as a baseball coach.
Over time, though, Ramos fell out of love with the sport. He then decided to dabble with performance. Ramos joined a student group called the Halsey Trio, where he sang Motown. This led to his decision to go to the American Musical and Dramatic Academy. He even got a full scholarship! He then graduated in 2011 and began the life of a working actor/performer.
2. He Was A Rockette
While growing up in New York City, and specifically in Bushwick, Brooklyn, Anthony Ramos worked a series of jobs. His first job was at a Victoria's Secret in SoHo, and he later transitioned into working with the Rockettes. Specifically, Ramos was cast as a company member of the Rockettes for a show called Heart and Lights at Radio City Music Hall. Unfortunately, that show later got canceled during its previews.
Fortunately for Ramos, he then got a call about something called "the Hamilton Mixtape." That led him down his path of success.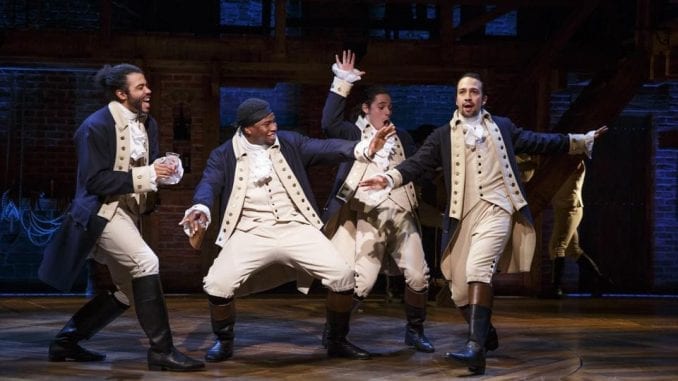 3. He Has A Long History With Lin Manuel Miranda
So far, a lot of Antony Ramos' success can be attributed to his working relationship with successful writer Lin Manuel Miranda. One of Ramos's first major roles was playing Sonny de la Vega, the cousin of main character Usnavi de la Vega, in a 2012 regional production of In the Heights. Through that, Ramos got to know Lin Manuel and eventually got cast in a workshop to flesh out the Hamilton idea. That later transitioned into being cast in the Off-Broadway production and then the Broadway production.
Even now, the two are still working together, as Ramos is set to play Usnavi in the movie adaption of In the Heights. While the COVID-19 pandemic has led to production delays, Ramos has already expressed his joy at playing the role.
"The characters looked like they live around the corner from where I grew up," said the Brooklyn native to IndieWire. "It wasn't like watching 'Shrek.' You can always find characters to relate to, but there was something deeper for me in this show."
4. He Writes Music
Of course, Anthony Ramos doesn't just sing in hit Broadway musicals. He's also a musician and singer off the stage. On top of that, Ramos also writes his own songs. In fact, he released his debut album The Good & The Bad in October 2019.
But what were his musical beginnings like? Ramos' first song was titled, "What you mean to me" and some of the lyrics go:
"Baby, I see you blushing

But all I want to do is give you some loving.

You think that I'm just playing,

But I'm taking you out and I'm paying."
But as Ramos has evolved from that first song, he stays committed to his musical heart. And that heart and soul is influenced by his favorite album of all time… Brand New by Ben Rector. Ramos says he feels like he's been teleported to wherever Rector was when he wrote the music and every song hits him in a special way.
5. He Always Knew Hamilton Was Special
Again, Hamilton has done a lot for Ramos. And he notes that the production had that special quality since day one of working on it.
"It was definitely cool," he told Billboard. "Every night it was, like, somebody new. It was like, 'Oh, Oprah's here. The Prime Minister of this country's here. The Obama's here.' I'm like, 'Woah.' But we all knew it was special. We all knew when we were… before we were downtown at the Public Theatre. Even before then. We were just doing workshops of it and we're all making 400 dollars a week or whatever. Doing the same show people saw on Broadway. We all know, like, 'Yo, this is different.' Everybody would get up and sing. We'd be like, looking around, like, 'Y'all listening to this?'
6. He's Engaged
Funny enough, all of his musical creations and his acting also helped Anthony Ramos in his love life. While working on Hamilton through its workshop process, the Off-Broadway production, and the eventual Broadway explosion, Ramos was getting to know a fellow actor named Jasmine Cephas Jones. Jones played Peggy Schuyler and Maria Reynolds in the show. And the Emmy-winning actress, for her role in the Quibi series #freerayshawn, is now Ramos' fiancé.
7. His Most Memorable Gift
And it was from his fiancé that Ramos received his most memorable gift. Though, part of the fact that it's so memorable is because Ramos feels a little guilty.
As he retold in a story to Billboard, Anthony Ramos received a guitar once from Jasmine Cephas Jones.
"I'm so happy that she has such a good heart, because the first guitar she bought me I left in a yellow cab. She was gracious enough to have pity on my and patient enough and loving enough to buy me a new one. And it was better tan the first one. And I was like, 'Dang, girl. You fly. You dope. You didn't have to do that and you did.'"