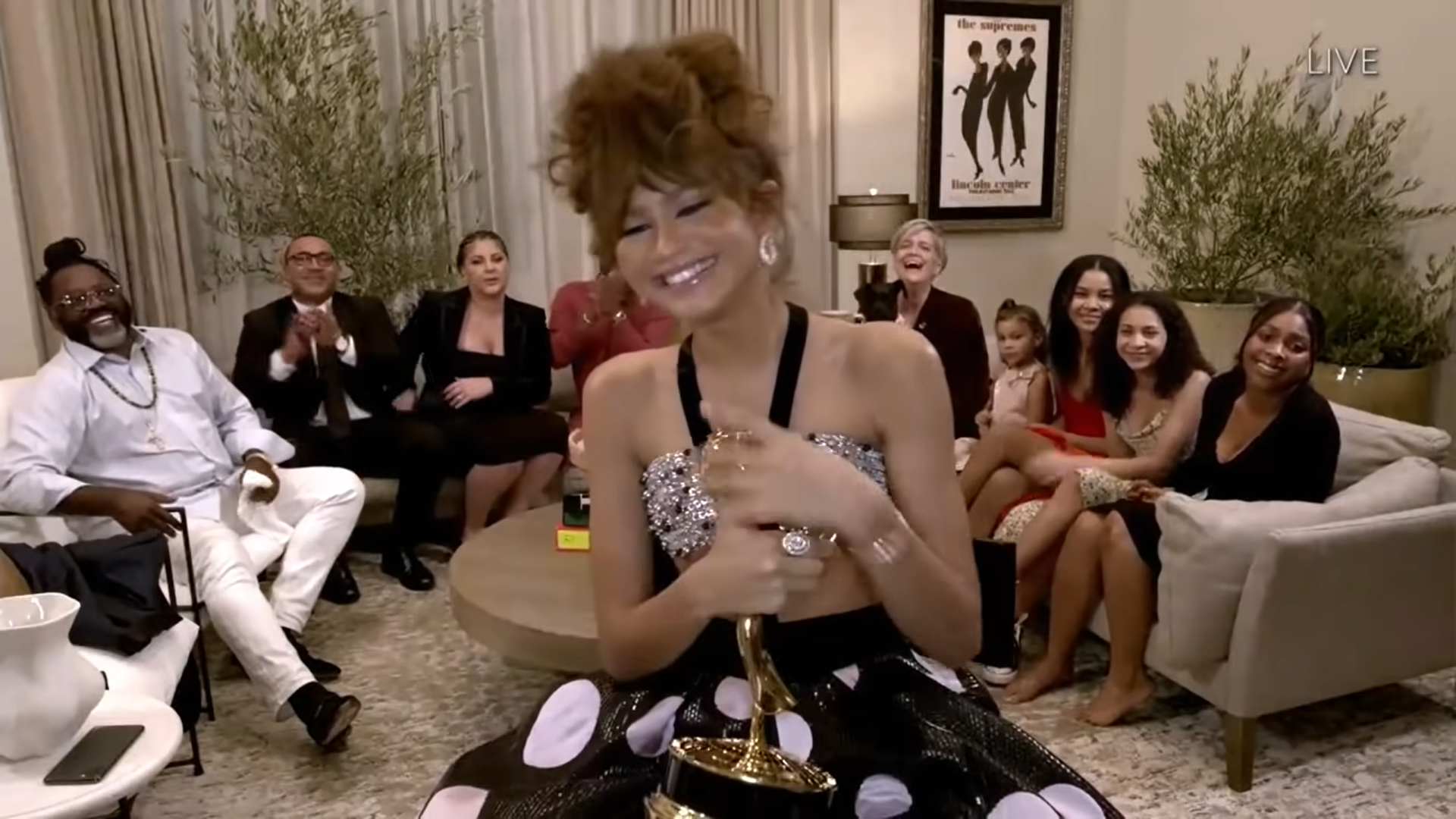 Zendaya & The Perfect Path To Stardom
Is Zendaya the next Hollywood darling? We sure think so, and here's why!
This past weekend, 24-year-old Hollywood actress Zendaya Coleman made history as the youngest woman ever and the second black woman to win the Emmy for best lead actress in a drama series. After she won, Zendaya trended for the rest of the night on Twitter. Many fans were elated to see their acting queen raise such heights in the entertainment world. Many Black people celebrated a young Black woman triumphing against many experienced actresses like Sandra Oh, Olivia Coleman, and Jennifer Aniston. Many others were just happy to celebrate a general and unproblematic win.
But how did Zendaya get here? At just 24-years-old, she is a household name, a pop culture icon, an Emmy winner, and seemingly the next A list celebrity in Hollywood? Well, we believe Zendaya has continued to make the right moves and decisions in her acting career since she was 6. And now, she is an example of a perfect path to stardom.
Theatre, Dancing, & Disney
To start off, you have to look at Zendaya's humble beginnings. Zendaya Maree Coleman was born in Oakland, California on September 1, 1996. She's the daughter of elementary school teacher/community theatre house manager Claire Stoermer and bodyguard Kazembe Coleman. As one of six children, Zendaya grew up the youngest child in a full family. Though, Zendaya is the only child of Claire and Kazembe as Zendaya's half-siblings have different mothers.
Thanks to her mother's work at the California Shakespeare Theatre, Zendaya discovered an early love of acting. She then took classes at the theatre's student conservatory program (among others), acted in plays, joined a dance group, danced for commercials, worked as a fashion model, and eventually auditioned for the Disney Channel.
These moments show that Zendaya was fortunate to have an early introduction to the arts and room to foster within them. From there, however, it was all about putting in the effort and keeping her passion intact despite the tough work schedule. That commitment to her work and art paved the way for Zendaya to get cast in the Disney Channel show Shake It Up, which was about a daytime kid's dance show. Plus, Zendaya had built a connection with Disney by acting as a back-up dancer to former Disney star Selena Gomez.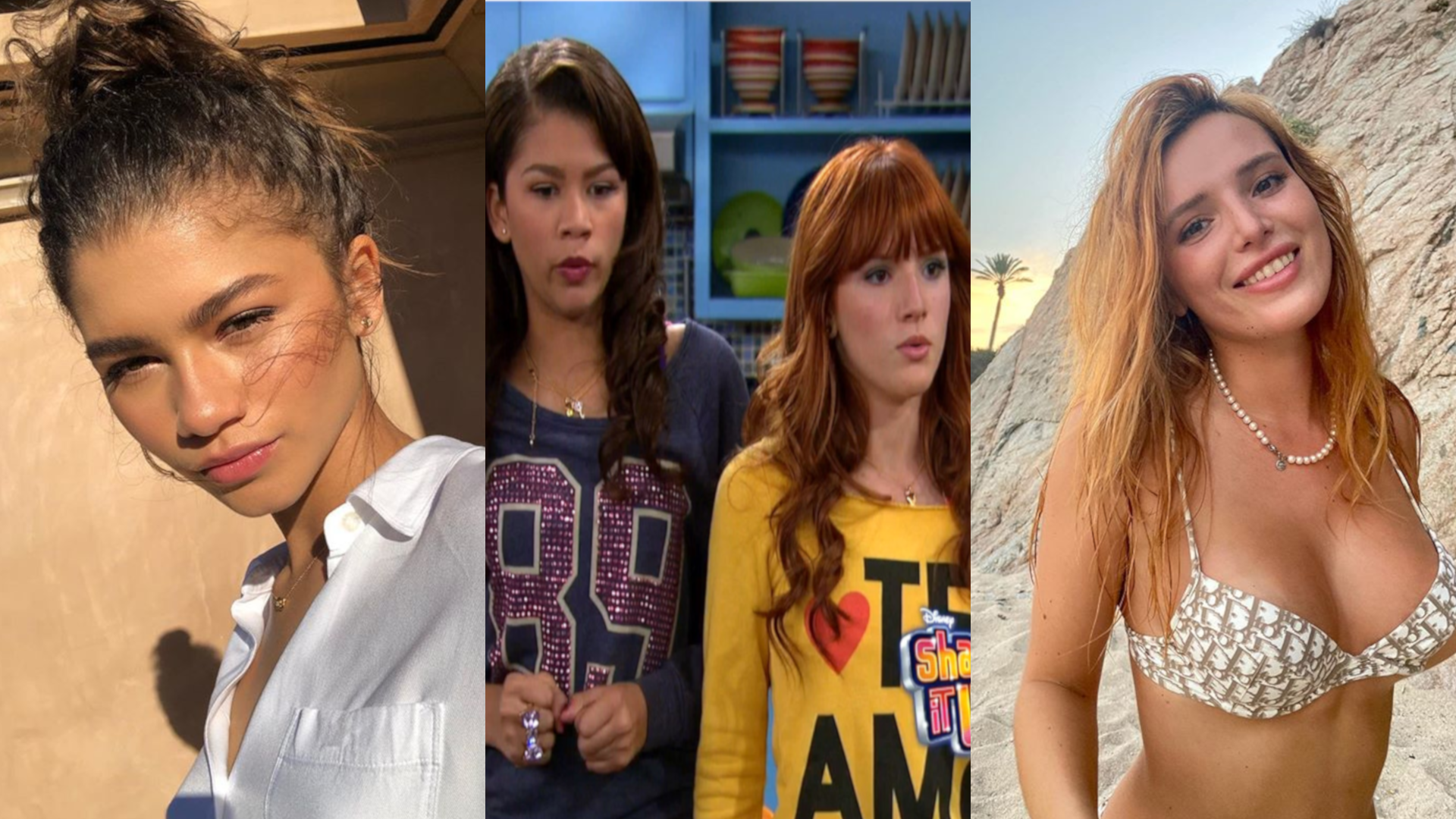 Zendaya and Bella Thorne
Speaking of Shake It Up, Zendaya's co-star shows more of how Zendaya navigated in Hollywood.
Unfortunately, being a child star is rough. It leads to a lot of trauma and turmoil (and mostly from adult figures who should know better). We see this with a lot of former Disney stars like Britney Spears, Demi Lovato, Orlando Brown, Miley Cyrus, Mitchel Musso, and Bella Thorne. Thorne was Zendaya's co-lead on Shake It Up. But while the two played best friends, they were far from it in real life. Unfortunately, both Zendaya and Bella have shared that Disney and Hollywood executives often pit the two against each other. This created an unhealthy rivalry. That rivalry still shadows over the actresses into their young adulthood.
After Shake It Up's end, Zendaya was considered the favorate by executives. This led to her being given new opportunities such as being the youngest contestant ever on ABC's (a Disney property) Dancing with the Stars, her own music album, and a second Disney Channel show called K. C. Undercover.
Secretly, a big factor for why Zendaya thrived and why Bella Thorne was ignored is because Zendaya's father acted as her bodyguard. With the young star's father being around her so often, she was safe from hostile Hollywood antics. Meanwhile, Bella Thorne was the target of sexual harassment within Disney and Hollywood. Wonderfully, Thorne has fought against her trauma in ways that can help others. This led to Thorne taking up anti-sexual assault activism and sex-positive roles. Unfortunately, Bella Thorne is now not at the rising celebrity status that Zendaya has achieved. Though she has maintained a career in Hollywood.
In the end, one impactful decision, like your dad as your bodyguard, led to a split in these actresses' career paths.
Choosing Or Making Her Projects
One other factor to consider with Zendaya is the fact that she is VERY picky with her work. And yet despite not working as much as other actresses, Zendaya is more well-known. That's the result of her selective acting and public presence.
After leaving the Disney Channel, Zendaya started working on her public image. This included making appearances on tv shows like Project Runway and making herself into a fashion icon.
In terms of the latter, Zendaya not only made headlines for her flawless appearances at the Met Gala, but she also made headlines for unfair ridicule. In 2015, the fashion review show Fashion Police was hit with controversy after Giuliana Rancic stated that Zendaya's mock-locs made her look like she smelled of "patchouli oil" and "weed." Zendaya then countered these comments with a message on Instagram, which went viral. That not only led to the cancelation of Fashion Police, but Mattel honored Zendaya with a Barbie mirrored after her look.
As for her acting work, Zendaya continued to selectively choose her projects. That includes appearing in Spider-Man: Homecoming, The Greatest Showman, the upcoming Dune, her Emmy-winning take on Euphoria, allegedly declining the role of Ariel in The Little Mermaid, and the upcoming Malcolm and Maria film. With that last project, Zendaya helped to conceive the movie and finance it as well.
Other Actresses Love Her
In the end, Zendaya's commitment to work and her expertise in picking roles have led to her rising in Hollywood. And, it's not only tv/movie watchers who are rooting for the actress. Other actresses themselves are praising her name. Just look at the actresses in the above Actresses Roundtable from earlier this year. There's a general and earnest love of Zendaya and her work.
Zendaya's Rising Star
There's no question that Zendaya Coleman is currently enjoying a great moment in her career. But with very little scandal in the past decade and a lot of love put into her work, it appears that many have grown a solid appreciation and respect for the actress. If she continues to put family first, work hard, be selective in her roles, and shine as she does, it looks like Zendaya will be in the movie-making business for YEARS to come.