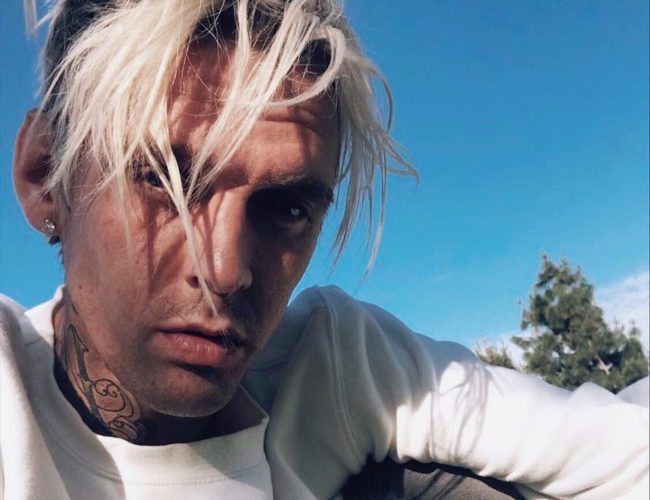 Aaron Carter News
In news from the world of pop culture, Aaron Carter has admitted himself into rehab after coming "to the verge of death" earlier this week.
A spokesperson for the vocalist shared that he is trying to get his life back on track after becoming ill earlier this week.
Carter (29) has recently found himself in the middle of controversy after making conflicting statements about his sexual orientation.
Take care y'all pic.twitter.com/Itc35yaY7f

— Aaron Carter (@aaroncarter) September 23, 2017
— Aaron Carter (@aaroncarter) September 23, 2017
According to the spokesman: "Aaron has decided to enter a facility to improve his health and work on his overall wellness.He is going to do this privately and focus all his attention on being the best person and performer possible.
He is grateful for the support and love from his fans and looks forward to coming back stronger than ever before."
More: Aaron Carter came out on Twitter
Cops were summonsed to Carter's Florida home after neighbors became concerned that he was acting "erratic".
After revealing he was bisexual earlier this year, Carter has been on a bumpy ride after splitting with his partner.
He's gone public with his battles against drug abuse, addiction to cosmetic surgery, and rapid weight loss.
People in the singer's inner circle have shared that he "threatened to take his own life multiple times in the past few weeks".
One report states the caller told cops Carter was "not in a safe mental state … engaging in drug activity" and that he had "threatened to harm family and others."
Carter has since gone on social media and tweeted: "Only I can change my life. No one can do it for me." He's also said that it would be the last time he'd be on social media until next year.
He has over 600,000 followers on Twitter.
h/t: Pink News
Photo Credit: Facebook