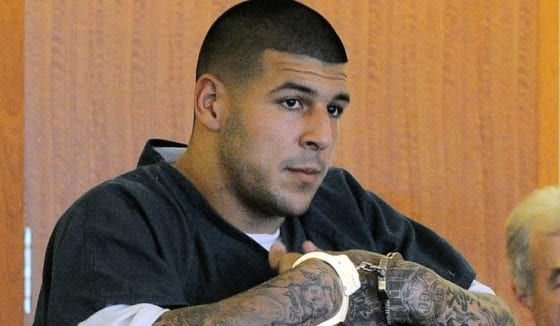 Aaron Hernandez Acknowledged His Bisexuality
Yup, the late Aaron Hernandez's sexuality is still being debated by news sources and those closest to him.
Last March, we shared with you that his lawyer, George Leontire, said that the former football player turned convict was "clearly gay." Leontire also shared that Hernandez was afraid of his bisexuality getting out and becoming public knowledge.
"Aaron and I talked about his sexuality," Leontire said. "This man clearly was gay, acknowledged it. Acknowledged the immense pain that it caused him. I think that he also came out of a culture that was so negative about gay people that he exhibited some self-hatred."
Leontire added:
"His biggest concern about his sexuality was how it would impact [Hernandez's fiancée] Shayanna [Jenkins] and somehow diminish — in her eyes — the tremendous love that he felt for her. Here's a man who happened to be gay who loved a woman."
Hernandez's story began in 2013 when the Patriots's tight end was arrested for the murder of Odin Lloyd, the boyfriend of his fiancee's sister. Allegedly, Lloyd called Hernandez an anti-gay slur and Hernandez worried that he would be outed, according to Newsweek.
Unfortunately, his sexuality did become public knowledge anyway as the trial continued.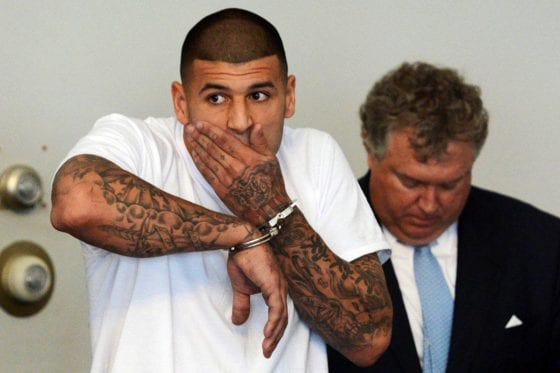 Now, in what seems like a brazen cash grab, Hernandez's other lawyer named Jose Baez has released a new book about the trial and experience titled Unnecessary Roughness.
In the book, Baez said that Hernandez was starting to open up about his sexuality just days before he killed himself.
Baez says he was discussing the prosecutions strategy to turn Hernandez's fiancee Shayanna Jenkins against him. Hernandez then allegedly broke down into tears.
"But Jose, she'll be devastated," Hernandez said, according to Baez. "I never meant to hurt her. I know I keep disappointing her. But she is my soul. She is all I have and will ever have."
The two then briefly talked about an earlier affair Hernandez had with a man (whose identity Baez felt uncomfortable sharing).
Unfortunately, Hernandez then chose to take his life just a few days later.