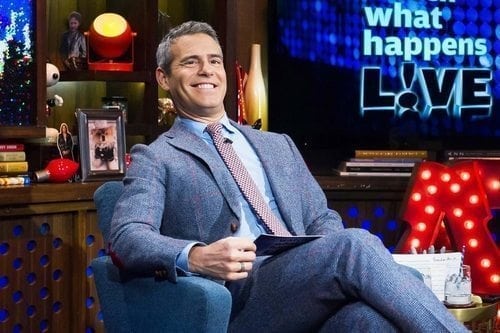 Andy Cohen is just one of those guys that people seem to love. Here at the blog, we certainly do. That's why we were saddened to hear news of his recent skin cancer diagnosis.
The 48-year-old host of "Watch What Happens Live" shared that he was recently diagnosed with skin cancer during "Live with Kelly". Ripa noticed an abnormal mark on his lip.
"I have to shout you out for something that you don't know I'm going to shout you out for," Andy told Kelly on the morning show, telling him that he had this "black dot on his bottom lip" that she first noticed in April.
As reported by Huffington Post, he didn't get it checked out right away. But thankfully, Kelly and her husband, Mark Consuelos, insisted that he get to a dermatologist to have it examined.
Related: 10 facts about Andy Cohen
"Finally, I did, and it was melanoma and they removed it and the whole thing, and I just want to thank you because you were so dogmatic," he said to Kelly. "And it's all fine."
Mr. Cohen, an openly out gay man, just released a book, Superficial: More Adventures From the Andy Cohen Diaries, revealed that his cancer diagnosis has changed his attitude toward sunbathing.
"I am tanorexic. I love the sun, I really do, but be careful," he said. "And I, of course, never thought that that kind of thing would happen to me and it will change my relationship to the sun."
According to cancer.org, melanoma is the most serious form of skin cancer. While not all that common, is considered more dangerous than basal cell squamous cell cancers.
That's because it is more likely to spread to other parts of the body if not caught early.
We hope Mr. Cohen continues to seek out medical care and monitor his health situation. To learn more about different forms of skin cancer, visit the American Cancer Society website.