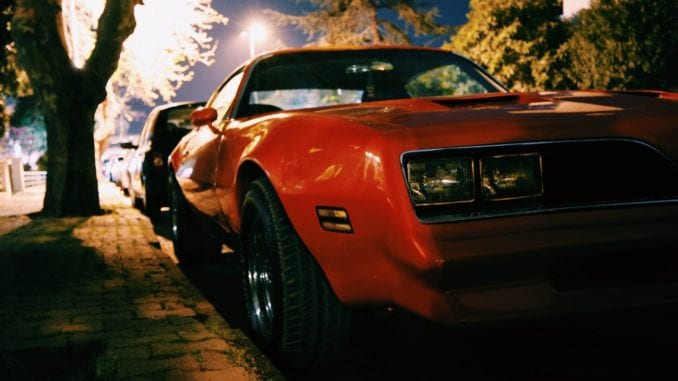 Avoiding expensive car repairs
This isn't the right time to start shelling out loads of cash on a new car. It's time to think smart and make the most out of your existing vehicle.
Or you might consider buying a used vehicle with low mileage.
Now, that the economy is rapidly preparing for a snooze, you should start thinking of ways to avoid costly automotive repairs.
You've got all this extra time on your hands. So, take a look at these 5 tips for saving a buck.
Familiarize Yourself with Your Vehicle
With isolations and quarantines in effect, you're probably at want for some good reading material. You've got lots of free time on your hands now.
So, why not crack open that thick owner's manual that's stashed away in your vehicle's glove box.
Now, that might not be the sort of reading material that gets your blood pumping, but it might help you sleep at night. That's not because it's a bore either.
It's because your vehicle's manual is chocked full of helpful information that can save you money.
Top of the list is your maintenance schedule and fluid levels. If you don't read anything else, then skip right to these sections. Skipping your maintenance schedule is a surefire way to incur some costly repairs down the road.
You should have your vehicle regularly serviced and your fluids changed according to the amount of mileage you put on the vehicle. You can't just trust the book though.
If your transmission fluid feels grainy to the touch, then you should change it anyway. If your motor oil is black as pitch, then by all means sway it out.
There are plenty of little buttons and switches that you might not even know how to properly use.
For example, some vehicles have hydraulically assisted rear hatches.
When you click the switch, it opens with the use of a hydraulic pump. If you yank the fifth door up with your hand because you're impatient, then you could break it.
That's a costly repair and that type of information is found in your owner's manual.
Gear Tip: If you've misplaced your owner's manual, then head over to your local automotive shop. They have a section for owner's manuals.
You can usually pick up a replacement for about $30. Don't download it. This is something you want to have a physical copy of just in case you run into a problem on the road.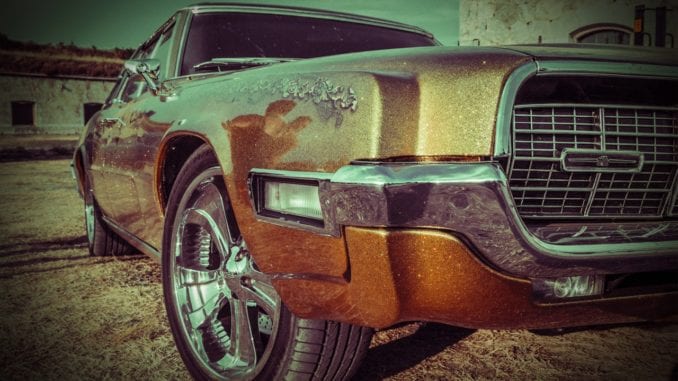 Stop, Look and Listen
Some gearheads think of cars as women. Well, that's a matter of taste, but all cars make some sort of sounds and give you other types of feedback. You've really got to get to know your vehicle. It's full of electronic switches and servos.
There are different smells to the fluids. You can sometimes tell when the ride height has lowered. It's got lights and digital displays for a number of reasons. The most important reason is to alert you to when there's a problem.
You've got to stop, look and listen to your vehicle. I used to spend a good portion of my Saturday mornings just hanging out in my driveway.
I'd pop the hood and look around the engine block. Sometimes, I'd smell something funny and find out that an electrical switch had burned out.
I'd drop down to the pavement and have a look underneath my car. A few new droplets of motor oil could mean that I've got a leaky oil pan or a faulty gasket.
Finding a problem like that early means cutting my repair costs.
You'd be surprised how much you learn about your vehicle by simply sitting behind the wheel with the engine running.
You learn that a particular hissing noise is the sound of the air dampeners coming online in your suspension system.
You notice that the thermostat light has been flashing for a few seconds more than usual and it's time to flush out your radiator. You try to recline your chair and notice that the button doesn't respond right away. That could be a faulty fuse.
So, listen to your baby and she'll start talking to you for sure.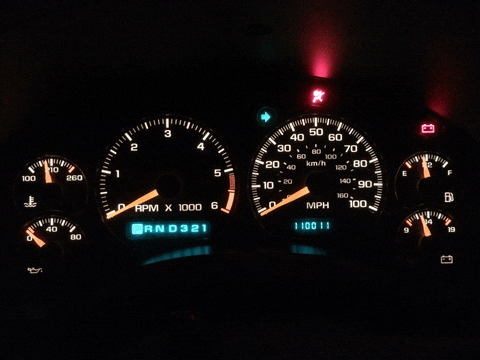 That Pesky Check Engine Light
Some of the most preventable automotive repairs come just a few days and weeks after you see that pesky check engine light show up on your dashboard. It could mean a variety of things and some motorists get intimidated by it and just choose to ignore it.
What does it mean? It's your vehicle's computer registering a problem. There could be a big problem or just a sensor malfunction. Here's what you should do.
Stop, look and listen to your vehicle. (See the section above).
After you've eliminated the obvious, check for common problems. Here's a list of them and the estimated cost to repair them. Take note, just sending your vehicle to the mechanic to address the check engine light will typically run you from $50-100.
Thermostat malfunction $250
Faulty fuel injectors $500
A loose or broken gas cap $20
Faulty ignition coil $225
Misaligned or faulty spark plugs $25
Faulty catalytic converter $2,500
As you can see, there is a wide range of repair costs. Some of these you can mitigate yourself even if you're just a novice wrench head with loads of free time and the right tools.
The issue is catching these problems early before they have a domino effect.
Gear Tip: There's a handy little device that you should put in your garage. It's called an engine code reader. You hook it up to your vehicle's diagnostic port and it tells you specifically what's wrong with your car. You can pick one up from Amazon for just 20 bucks.
Related:
What to Do When Your Engine Gets Hot?
When Rubber Meets the Road
One automotive repair that you can count on in your vehicle's lifespan is a tire replacement. You might need to replace your tires infrequently if you're careful, but if you don't pay attention to your tires, then you'll lost your shirt replacing them.
It's not necessarily the tires that are so expensive. It's the inconvenience associated with losing one. If you're out on the highway, then you might need to call a tow truck service.
That could be costly. You might pay $150 for a remote service.
Once when I was a teenager, I popped a tire in my car. I was in the heart of a bad neighborhood at night and didn't have any tools at all. A vagrant on a bicycle offered to change my tire for me if I gave him $20.
He left on his bike and came back with a small toolbox and put on my spare tire in a matter of minutes. I was happy to give him the 20 bucks so that I could get the hell out of there, but that could have been money saved if I had just been a bit more diligent.
Always make sure that you have a viable spare tire and tools in your vehicle. It will save you time and money.
Also, make sure that you regularly check your tires for wear and tear. Sometimes, you'll find a nail embedded in the rubber, but the tire isn't flat yet.
Or you might see that a section of the tire has worn down to the underpins. Trust me, that tire is going to blow any day now.
Finding these problems early gives you the luxury of choosing your own destiny. You can put the spare on and have the tire patched a local shop for about $20. Or you can buy a slightly used tire for about the same price.
Related: What You Should Know About Winter Tires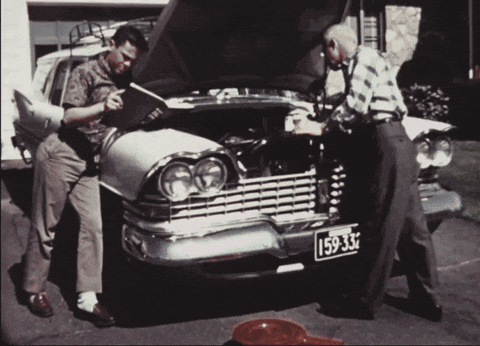 The Right Tools for your Garage
There are plenty of ways you can avoid costly repairs simply by doing the job yourself. There's never been a better time to reacquaint yourself with your toolbox.
Some tools are very specialized, meaning they only perform a specific type of repair or handle a specific type of item.
Other tools are universal and work like a charm over a number of applications. These are my favorite types of tools. I also prefer tools that can adjust their size.
This way, you don't fill up your garage with a separate tool for each size fastener.
One of the best ways you can save money is by developing a smart toolbox that has universal tools ready to work. It should have a trusty hammer, a socket set with a socket wrench, and lots of spare nuts, bolts, and screws.
Gear Tip: You should have a screwdriver with removable heads and ratchet-action. This one is in my toolbox (see Amazon). It's got a fantastic grip that switches position so you can get to the hard to reach places.
It can remove and replace nearly anything on your vehicle. Plus, it's so lightweight.
Summing the Whole Thing Up
You might as well face it – times are going to get tough. One of the best ways to secure your economic future is to avoid forking over large sums of cash.
Now, you might not be able to avoid paying to repair a blown transmission or axle, but you can avoid most repairs that stem from negligence.
You can spend time familiarizing yourself with your vehicle's manual and save a ton of money. You'll be aware of your maintenance schedule and you might even learn something new.
Spend more time with your vehicle, not more money. Listen to its quirky sounds and sniff out the problems before they arise. When the check engine light goes on, don't ignore it.
Hunt down the problem and look for cost-effective fixes early.
Keep an eye on your tires. Check your tire pressure regularly and make sure that you don't have any punctures. Don't wait until you're stretched out on a lonely highway. That will cost more money.
And finally, get yourself some awesome tools. Don't go for the specialized fancy tools. Look for universal tools that can change sizes and bits with ease.
Make a master toolbox and put that bad boy to work. It'll save you a ton of money.
Do you like working on cars? Can you think of any moneysaving tips that we might have missed? Feel free to add on to this list and share it with your buddies.