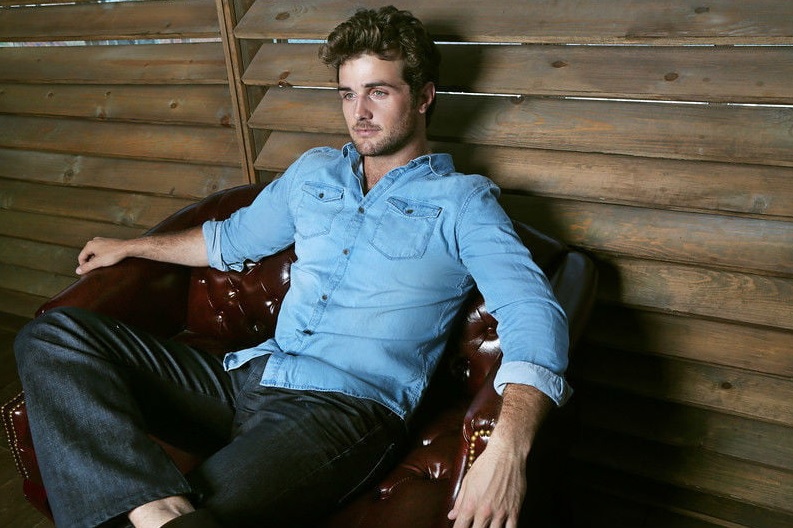 Quick facts on Beau Mirchoff
Not having anything to do last night, I decided to see out the new LGBTQ themed show on Starz called Now Apocalypse. Given some of the pre-buzz about the series debut, I figured why not, you know?
Well, this post isn't about the show because there are plenty of reviews online to choose from. Nope, instead, this blog entry is all about one of the actor's named Beau Mirchoff. He plays the part of Ford Halstead, alongside actor Tyler Posey.
Hey, I am not going to lie. He caught my attention in major ways. It's not as if the show's producers didn't intend it that way either because they pretty much let it ALL hang out (read between the lines).
Related: Darren Criss quick facts
Curious about his background, I decided to do some digging. Here's 10 quick facts on Beau Mirchoff you might not know. Check it out.
POP FILE: BEAU MIRCHOFF
Birthday: January 13, 1989, Seattle Washington
Height: 6'1
Eye Color: Hazel-Blue
Zodiac Sign: Capricorn
1. Born in the USA, Moved to Canada
Two days after he was born in Seattle, Washington, Beau ended up moving to Victoria, British Columbia, Canada on beautiful Vancouver Island. Today, he holds U.S. and Canadian citizenship.
2. Background on Parents
There isn't a lot written about his parents but what we do know is that his father is a podiatrist from California and his mom a homemaker from Washington State.
3. Started Acting Early
According to his IMDb file, Beau began his acting career early at the age of 13. And starting his work as an actor wasn't easy because he had to commute nearly three hours to the studio each week from Vancouver Island to the mainland.
4. Desperate Housewives Alum
In 2009, Beau moved to Los Angeles and landed a spot on ABC's popular television series, Desperate Housewives. He played the role of Danny Bolen during the 2009-2010 seasons.
5. Teen Choice Award Winner
Oozing with talent, Danny snagged another role as Matty Mckibben on MTV's Awkward. He played the part from 2011-2016 and was awarded a Teen Choice Award in 2012 for his efforts.
6. Theater Experience
If you think Beau's acting work is restricted to television, think again. He has a good deal of theater experience, most notably for his role as Treat in a production of Lyle Kessler's Orphans (2012) and for Kent in Neil Labute's Reason's to be Pretty at the MW Theatre (2013).
7. Has a long-term girlfriend
A lot of folks are curious is Beau is attached. Well, according to Live Ramp Up, the answer is yes. He's been with his long-term girlfriend Jeanine Mason since 2011. Mason is an actor in her own right (see IMDb file).
8. Scary Movie 4
Beau's first movie, which pre-dated his major television series work, was Scary Movie 4 (2006). He played the part of Robbie. And just for the record, his first television part was in 2003 on the show, Romeo. He played the part of Chase.
9. He Has Siblings
Beau has an older brother named Luke who was born on February 15, 1985. Luke is an athlete and plays semi-pro lacrosse. He also has a younger sister named Raeanna, born April 2, 1992.
10. Identifies as a Seahawks Fan
Apparently, Beau digs football and roots for the Seattle Seahawks.