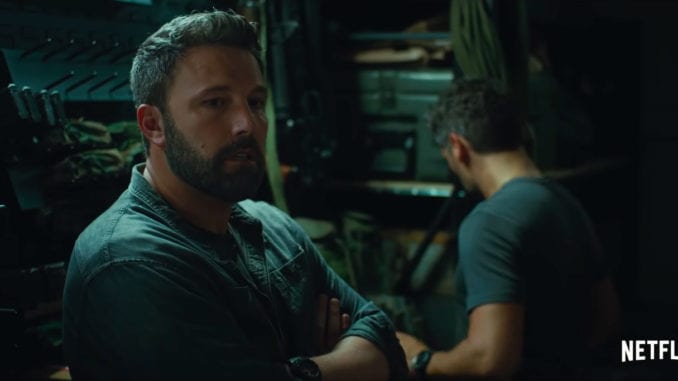 Ben Affleck's On A Dating App?
Look out, Ben Affleck is on the prowl. But even more important, he's using his public dating story to get some attention to a much-needed cause.
Have you ever heard of the app Raya? Raya is a dating app like many others… except for the clientele. Raya corners itself as being the "celebrity dating app." The exclusive app does a background check on every user before accepting them. And if the hopeful user doesn't meet their requirements (like Instagram followers, knowing other users, or being relatively known "in the business"), they will be rejected.
The thing is, Raya doesn't often have any big name celebrities on the app. Normally, the app is full of DJs, models, some agents/publicists, and the occasional comedian/performer. But for the most part, it's not like Hollywood's elite and well-recognized singles are on the app. Until now, it seems.
According to Page Six, Raya has become a big keyword on Hollywood gossip circles because actor, director, and producer Ben Affleck was found on the app.
"He seems to want a real partner and is not looking to date a celebrity. He is private and is in a good space right now," one source said to Page Six. "He has his kids and is focusing on work but is ready to be in love again."
Unfortunately for Affleck, the news of his Raya profile did eventually break. Though, the app being so selective in its userbase proved useful as he wasn't swarmed with messages. Those capable of getting into the app did note that Affleck quickly revamped his Raya profile after the leak. Affleck apparently swapped out his profile song with Bob Marley's "Guava Jelly" and changed all of his pictures to new ones.
Then on top of that, Affleck decided to publically acknowledge the account. But that's not all, Affleck also used the spotlight to get some free publicity for a charity organization.
The Midnight Mission is an organization that helps addicts get back on their feet and living their lives. Affleck has very publically battled with addiction and alcoholism. He talked to the "Today" show earlier this year about the issue.
"It's part of my life. It's something that I deal with," he told the morning show. "It doesn't have to sort of subsume my whole identity and be everything, but it is something that you have to work at. I feel like I had a problem and I really want to address it, and I take some pride in that."
But instead of making it all about him, Affleck decided to shine the public eye on the organization. He then made an open request to see if anyone would donate to The Midnight Mission.
"HA, you got me. I'm dating," Affleck wrote in the Instagram post. "But let's be serious for a moment and talk about something that is actually important. I have been in recovery for over a year and part of that is helping out others. @themidnightmission is an incredible organization that helps those in need with housing, training, development and recovery. I'm making a donation today because there are people battling addiction every day that don't have the resources and need help. @raya, you in? Who else is with me? Click the link in my bio to donate."
What a standup act, Ben Affleck. We commend you AND we hope the best for your ongoing search for love.