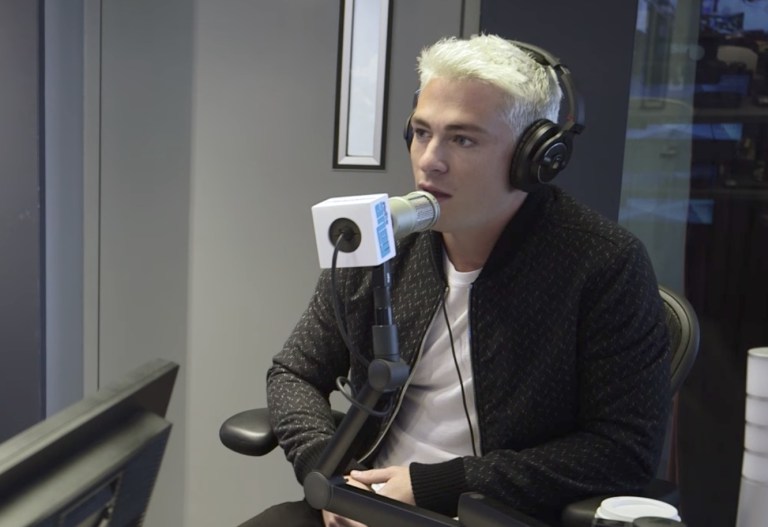 Haynes Talks About Love, Sex, And The Closet
Colton Haynes has had an interesting journey in life and in Hollywood.
And we hear at GayPopBuzz have been covering it all.
The Teen Wolf and Arrow actor started off being the hot playboy with a bunch of rumors that he was dating so and so female celebrity.
Then last year Haynes came out of the closet and became the gay internets favorite new thing to talk about (as an official gay man).
Then, Haynes revealed his boyfriend, Hollywood celebrity florist Jeff Leatham, before then quickly getting engaged to him (twice).
And now Haynes is back in our sights again with a new story. And this time its about the time when he was with women (both fictionally and literally).
Colton Haynes recently went on the air by joining Andy Cohen on his show 'Radio Andy' for Sirius XM.
In a few clips from the interview Colton Haynes talks about his life growing up and also about his start in Hollywood. Specifically, he talks about his relationship with women in both phases.
First, it turns out that Haynes actually lost his virginity at 13 to both a girl and a guy.
"I've never said that before. The girl was two years older than me, and the guy was, I would say, around 16… Everyone participated. It was a real first time. It was exciting."
That said, Haynes quickly realized that he was into men and not women, which lead him to officially coming out as gay at 14.
But, Colton Haynes quickly found out that he had to go back in the closet when he came to Hollywood.
"I was literally told from the day that I moved to Los Angeles that I could not be gay because I wouldn't work. Then I was with my management team and a team of people that just literally told me I couldn't be this way. They tried to set me up with girls. I was rumored to date Lauren Conrad (The Hills) for six months because they were kind of angling a story. And then I dated every other young person which of course I didn't date."
Luckily though, Colton Haynes didn't listen for too long as he eventually came out, and is now in one of the cutest gay celebrity couples Hollywood has today.
Colton Haynes has been through some ups and downs in his 28 years of life, and that's what makes us appreciate him that much more.