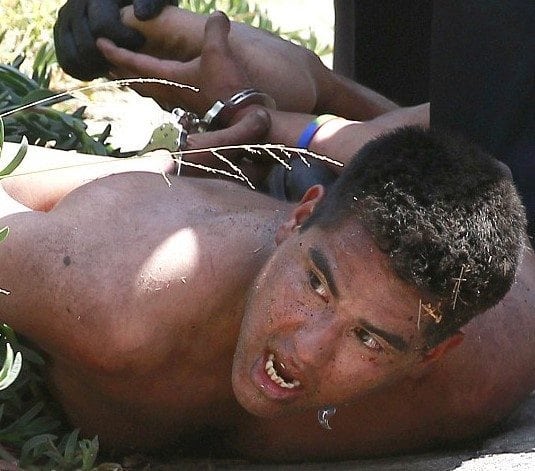 Disturbing report that gay men  are being rounded up and put into 'concentration camps' in Chechnya
A very disturbing report is coming from Metro UK that suggests gay men are being rounded up and forced into concentration camps.
As shared on Metro's news portal:
"Around 100 men have been apprehended in the region and put in the first camps for LGBT people since the Holocaust. Some are believed to have been killed."
The region is majority Muslim is said to be using the camps to force gay men to promise to leave the republic.
More from Metro UK:
"Repressions against gay men reportedly began after an application for a gay rights march in the capital of Grozny.
The men are reportedly being held in 'camps' for gay men and LGBT rights activists are mounting an effort to evacuate them."
Russia's LGBT Network has stated: "No national and/or religious traditions and norms can justify kidnapping or killing of a human being."
Additionally:
"Any references to "traditions" to justify kidnappings and killings are amoral and criminal.
Adding: 'The Russian LGBT Network is ready to evacuate people.'
"The precarious situation for LGBT men in recent years began with President Putin's clampdown on gay rights in 2013.
Alexander Artemyev from Amnesty International Russia told Metro.co.uk: 'This case is one of the most difficult we ever dealt with."
A representative from Amnesty International told Metro UK: "This case is one of the most difficult we ever dealt with."
Apparently, Amnesty International is unable to independently verify claims of camps at this time. However, Artemyev said "Given the very homophobic environment and "honour killing" practices in Chechnya it's almost impossible to get any verified information as people are too afraid to talk."
Svetlana Zakharova, from the Russian LGBT Network, reported to MailOnline: "Gay people have been detained and rounded up and we are working to evacuate people from the camps and some have now left the region."
The LGBT network has stated they are ready to evacuate people.
—
Main photo stock photo