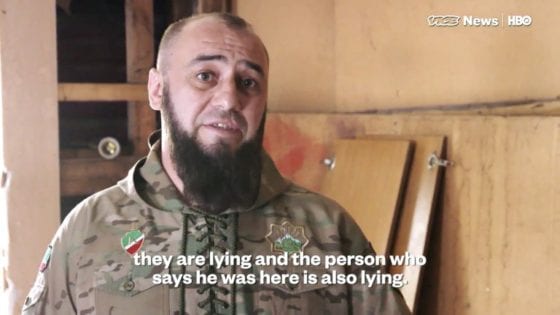 The U.S. Senate has finally acknowledged the existence of the terribly anti-gay purge in Chechnya, many months after the world became aware of it.
During the spring of this year, news sites started reporting on gay men disappearing in the European country of Chechnya that's ruled by Russia.
Soon, word got out that gay men were being captured, tortured, and even killed in the country. While some countries tried to help by offering immigration status to survivors of the gay purge and Canada outright created a program to rescue victims, America did nothing to help and only the House acknowledged what was happening back in June.
Now, seven months after those first reports, the U.S. Senate has passed a bipartisan resolution condemning the purdge happening in Chechnya.
The resolution 211 was introduced by Pennsylvania and Massachusetts senators Pat Toomey (R) and Ed Markey (D).
"The Senate condemns the violence and persecution in Chechnya and calls on Chechen officials to immediately cease the abduction, detention, and torture of individuals on the basis of their actual or suspected sexual orientation, and hold accountable all those involved in perpetrating such abuses," the resolution states.
Chechen govt. actions against gay men are cowardly, abhorrent, & serious human rights violations. Statement from @SenMarkey & me: pic.twitter.com/0MtlBhc19V

— Senator Pat Toomey (@SenToomey) October 31, 2017
That said, this resolution ultimately just states the U.S.'s official perspective and thoughts on the Chechnya purge and doesn't so much do any action to help with it.
The statement calls on the rest of the U.S. government to "continue to condemn the violence and persecution in Chechnya, demand the release of individuals wrongfully detained, and identify those individuals whose involvement in this violence qualifies for the imposition of sanctions."
We will see if these words will incite any action from the U.S. government to help change the situation in Chechnya. In addition, we'll see if this will bring Donald Trump to finally comment on it.