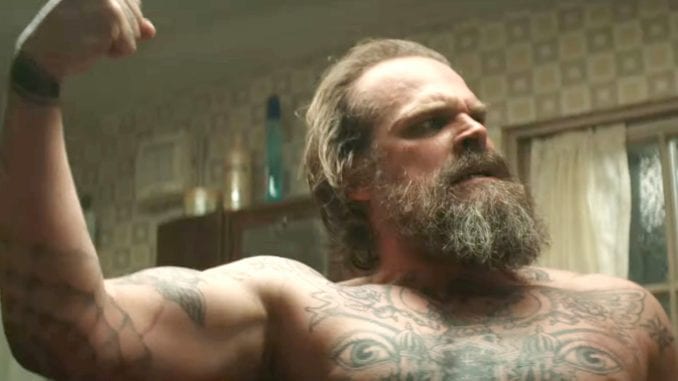 You've got to roll with the punches, says one Stranger Things actor.
The past two weeks have been a whirlwind in the entertainment world. Several tv shows and movies have had to stop production as they wait out the storm that is the coronavirus. Then big companies and movie theaters, movie releases have been canceled or postponed indefinitely. With all of that going on a minimum of an additional month of social distancing, and the movie business is in the need of some new ideas.
Working around the lack of movie theater releases means that some companies like Walt Disney Studios are considering digital releases. Pixar dropped Onward, which stars the voices of Tom Holland and Chris Pratt, through digital space and led the box office with a $40 million opening week. With there be virtually no other competition, Onward has been able to increase its sales. Now that it's had this experience, Disney is considering trying again with two other movies.
Unfortunately, the pandemic has led to the postponement of both the live-action Mulan movie and the next Marvel movie Black Widow. But thanks to the digital success off Onward, Disney is considering releasing the films online. Keep in mind, the videos wouldn't be released online for free on a streaming platform like Disney Plus. These videos would be released with a pay-for charge for at least the first month or two. Then, the movies may get a theatrical release after social distancing ends.
As for how much these digital releases may end up being, we don't know just yet. YouTuber, movie reviewer, and movie news reporter Grace Randolph hypothesized that prices could go anywhere from $24.99 to $29.99. On top of that, the movies will be up for sale anywhere from 4 weeks to 8 weeks. While that price can sound crazy, it equates to about two movie theater tickets. If you were to watch the movie with family or a friend, it would ultimately make up for the price. Plus, you don't have to pay for theaters' extreme food/drink prices.
But what the movies' stars think? Well, there has only been one comment on the situation so far. David Harbour, who plays Red Guardian (a sort of friend/family member to Black Widow) in the movie, commented on the situation while talking to the Independent.
"Wouldn't it be fun if we all could just stream it?" Harbour said while being asked about the movie. "But that's above my pay grade."
Again, Disney is allegedly considering going down that route, so Harbour may not be off the mark. But will this digital release come to fruition? And how much will it cost us? We'll find out in the coming weeks.