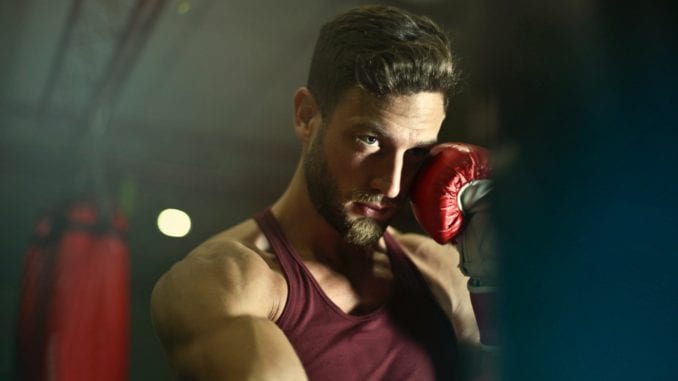 Fighter safety comes into focus
There were two recent tragedies in the boxing world. Two young fighters died in separate fights after sustaining severe head injuries in the ring.
Their deaths have led trainers, attorneys, industry insiders and fighters themselves to reconsider safety measures.
Maxim Dadashev was a 28-year-old Russian boxer who died on July 23rd after he sustained multiple head injuries in his bout against Subriel Matías. The fight was stopped in the eleventh round by Dadashev's trainer and deemed a TKO.
Dadashev was placed in a medically induced coma after collapsing, but unfortunately, he passed away a few days later due to a subdural hematoma.
Caleb Backe is a personal trainer and a health expert with Maple Holistics. He sheds some light on what makes boxing so dangerous. "CTE (Chronic Traumatic Encephalopathy) is the biggest long-term health risk in boxing.
The disease is caused by repeated blows to the head resulting in behavioral problems, mood swings, problems thinking, and memory loss."
"Formally referred to as *punch drunk *in the boxing community, this disease is nothing new to the sport of boxing," continued Backe. "CTE is found in almost all contact sports that have the propensity to cause brain trauma but is particularly common among boxers."
Related: Is Ben Affleck addicted to the gym?
Contact sports are dangerous, but boxing has gotten all the attention lately. Everybody knows that boxing is a dangerous sport. Two combatants enter the ring and pummel each other round after round until one is incapacitated or a fighter wins the match by accumulating more points.
Yet, July was an especially dangerous month for the sport. Just days after Dadashev's fatal match, another boxer lost his life, too.
Hugo Alfredo Santillan was just 23 years old when he took his last fight card. He was an Argentine boxer who fought ten rounds against Eduardo Abreu. Santillan collapsed during the judges' decision and later died of cardiac arrest due to swelling of the brain. He was visibly unwell, and fighters took to Twitter to voice their condolences, shock and outrage.
It's sad to find out that another fighter has passed away due to boxing 😔 Rest In Peace Hugo Santillán https://t.co/2aRtzgl1Ea

— Jessie Vargas (@jessievargas_) July 25, 2019
I once again express my condolences and support to the families of Maxim Dadashev and Hugo Santillan. Grievous loss for the sport. Boxing is tough. The only person who always takes a risk is the one who steps in the ring. Those on the other side of the ropes should remember this.

— Gennadiy Golovkin (@GGGBoxing) July 28, 2019
Santillan was never supposed to take that fight though. The German Boxing Federation handed him a one-month suspension at the beginning of July after Santillan received some severe punches in his last match. Yet, Santillan fought anyway on July 20th. Nobody expected that his next fight would be fatal.
In response to these two back-to-back deaths, Caleb Backe reminded us just how easily someone can die from boxing. "Boxing can be a safe sport if it's not done competitively. Light sparring, bag work, and hitting mitts are safe ways to train for boxing without putting your health at risk.
"However, competing in boxing is dangerous, not just during competitions, but also in the training leading up to the competition. Getting knocked out is very unhealthy since concussions are known to lead to CTE, but the repeated small, seemingly innocuous hits can also lead to long term health complications and even death."
It has become increasingly evident that more must be done to put the safety of the fighters at front row and center. The fans of combat sports might want to see brutal, no-holds-barred action, but nobody wants to see another fighter lose their life.
Legal Issues
Paul Edelstein is a personal injury lawyer working in NYC and he's spearheading an initiative to create Mago's Law. It's named after boxer Magomed Abdusalamov who suffered severe brain injuries after a Madison Square garden bout in 2013. Mago's law will create new benchmarks in how athletes of violent sports are cared for and treated.
In Paul Edelstein's words, "We do not intend to put boxing on trial in regard to Mago's case. We intend to put the lack of care for boxers on trial. If we as a society are going to allow boxing and the MMA (Mixed Martial Arts) to exist to the great profit of many, usually not the athlete himself, then we at least owe them the highest amount of protection we can."
Paul Edelstein was also deeply troubled by the recent deaths of Maxim Dadashev and Hugo Alfredo Santillan. "These two deaths and Mago's case highlight the fact that it is absolutely not happening. Not even close."
Mago's Law would change the way boxers receive medical care, but should more be done to keep them safe inside the ring? Should the sport be banned altogether? Caleb Backe doesn't think that banning violent sports would be practical.
"Especially today, fighters know the risks associated with the sports they are participating in," said personal trainer Backe. "We live in a free society where people should have the right to compete in a dangerous sport if they choose to. In light of this, boxing should not be banned because of the recent deaths."
"However, these recent deaths may be a wakeup call to the boxing community to change their rules, shorten round lengths, and minimize the number of rounds. Athletes are getting stronger and the amount of damage they can inflict has increased in recent years. Overall, boxing should adapt to these changes in athletes' abilities to maintain the longevity of the sport and the health of its participants."
Paul Edelstein isn't for an outright ban on boxing either. He said that "We would like to see a Federal Standard created so that there would be consistency in evaluating combat sports participants following a match. This would treat each participant as if they were an emergency room patient.
This means that in order to rule out brain injury one of two things must occur.  Either they are given a CT scan which rules it out or they are kept under observation for the 'Golden Hour period to assess whether their condition has changed to any degree."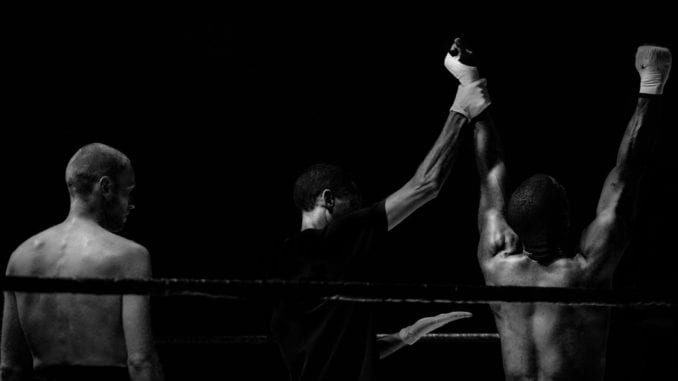 It's hard to resist a knee jerk reaction to boxing safety after two deaths so close together. Both fighters were young, and many experts and sports enthusiasts lambast trainers for allowing their fighters to enter the ring and sustain such heavy injuries.
Yet, statistically, boxing is less dangerous than many other sports. The National Safety Council released their findings in 2017 that concluded that more people aged 25 to 64 were injured playing soccer than boxing.
The World Boxing Council (WBC) is considering implementing new rules about weight cutting before a fight. The Association of Boxing Commissions and Combative Sports (ABC) is looking into ways to optimize protective gear used during a fight.
Yet, officials, judges and trainers aren't the ones fighting in the ring. These fighters are warriors who choose this way of life.
If there are fighters willing to enter the ring, then boxing injuries and fatalities will continue to occur. Ultimately, the boxers themselves will have to take their own measure and know when to fight and when not to fight.