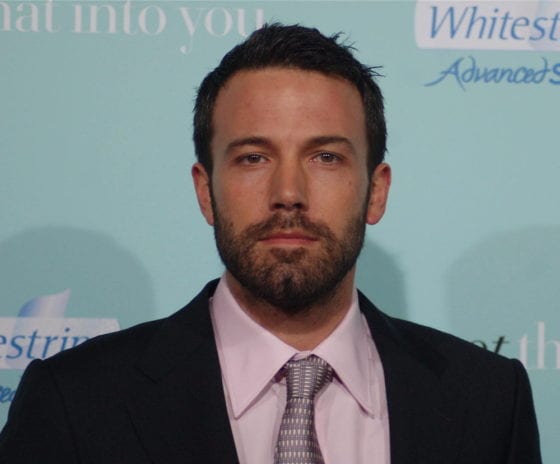 The Buzz: Affleck reportedly working out obsessively
It's no secret Ben Affleck has had his struggles over the years. In the fall of 2018, he shared on Instagram that he had completed a 40-day stay at a treatment center for alcohol addiction.
Since that time, he's been very public about rehabilitating himself and moving through the recovery process. In March of this year, he appeared on "Today" and revealed to host Hoda Kotb that he's not ashamed to talk about his addiction.
"It doesn't really bother me to talk about alcoholism and being an alcoholic. It's part of my life, something that I deal with. It doesn't have to subsume my whole identity and be everything but it's something you have to work at," said Affleck.
"I had a problem and I really wanted to address it. I take some pride in that. It's about yourself, your life, your family. People encounter these kinds of hurdles and we have to deal with them," he added.
That's why the recent buzz – that Affleck has been working out obsessively – to the point of collapse – caught my attention. According to the folks at Radar Online, the 46-year-old Oscar winner has been hitting the weights like a beast.
Here's the gossip, according to the insider: "He's developed an extreme power-lifting regime that he does on his own, without a trainer, to pack on more muscle than he had while making his superhero movies. He's obsessed and working out to the point of collapse."
Related: Social anxiety may cause alcoholism
The Radar piece goes on to suggest that people close to Affleck are glad he isn't drinking but worried about his health. "It keeps his mind off booze, but his friends are concerned he's pushing himself too far," reads one quote.
Addiction Swapping 
Men's Variety spoke to psychologist and certified substance abuse specialist Dr. Greg Harms about the role of exercise and sobriety. He shared the following with us.
"I can't speak to Affleck's situation because he's not my patient. That said, I will say that many people who are in recovery use exercise as a tool for wellness. There can be a point, however, when it becomes obsessive and can [long term] become problematic," says Harms.
The website Very Well Mind explores the phenomenon of addiction swapping and makes a case for balance. "Your continuing care treatment counselor will ask you about your activities in recovery and try to determine if you are becoming compulsive with any of your behaviors. This is a topic discussed by most counselors because substituting addictions is such a common occurrence," says Buddy T, author of the piece.
But if given a choice between substance abuse and behavioral addiction, such as exercise, wouldn't exercise be the smarter route?
At the end of the day, it may boil down to making a choice.
In the 1970s, William Glasser, MD wrote the book Positive Addiction (See Amazon). In it, he made the case that choosing a healthy behavior over something unhealthy may not be such a bad thing, even if a compulsive element is involved.
Regardless of what may (or may not) be happening with Affleck, the important thing is he's not drinking. That the star has been open about his journey says a lot about his character and his commitment to sobriety.
Are you a recovering addict? If so, did you swap out one addiction for another? Share your comments below. 
Photo Credit: Flickr