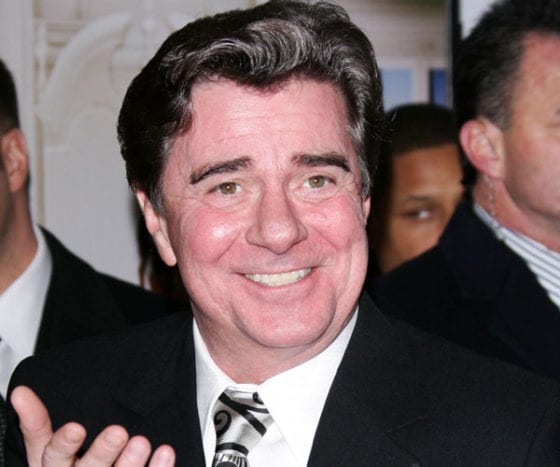 Veteran Broadway actor Gary Beach, who  won a Tony Award for his gayer-than-gay, show-stopping performance as director "Roger De Bris" in the mega-hit musical The Producers, has passed away at the age of 70.
Making his Broadway debut as the understudy for the role of "Edward Rutledge" in the original Broadway run of 1776 in 1969, Beach eventually took over the role and played "Rutledge" until the show closed in 1972.
Many other shows on the Great White Way would follow including, the short-lived Something's Afoot, Annie, and Doonesbury.
Waiting for him, though, was the role of singing/dancing French candlestick "Lumiere," who led a cast of singing/dancing plates, spoons and saucer imploring Belle to "Be Our Guest" in Beauty and the Beast—the first full-scale Disney musical on Broadway which opened in 1994.
And then, in 2001, Beach was cast as director Roger De Bris in Mel Brooks' 2001 mega-hit The Producers.
Beach scored mightily as the gay-gay-gay, over-the-top gay director "Roger De Bris," who finally receives his moment of glory center stage.
His slapstick-to-perfection performance brought him the 2001 Tony Award for 'Best Featured Actor in a Musical.' Beach returned to the role for the 2005 film adaptation alongside fellow original Broadway cast members Nathan Lane and Matthew Broderick.
Here's an extended clip of Beach's big number in The Producers. Beach makes his entrance as 'Hitler' at the 6:00 mark:
Beach went on to star in the 2004 Broadway revival of Jerry Herman's La Cage Aux Folles, taking on the role of "Albin" for which he was honored with another Tony Award nomination. That was followed by his turn as "Thénardier" in the 2006 revival of Les Misérables.
His stellar career is only surpassed by the love and admiration of his fellow theatre artists.
Before becoming a journalist, this writer enjoyed a career on the Broadway stage for many years. While I never worked with Gary, I met him several times. And he was always the definition of warmth and kindness.
More importantly, though, are the messages flooding my Facebook and social media – my friends who did work with him 8 shows a week for so long.
Reading through Facebook and Twitter, some of the most respected veteran performers of the Broadway stage have shared their love and devotion for this master artist.
If I could impart anything about the memory of this top-tier artist to you, its the incredible, universal affection the theatre world has for Gary Beach.
Gary is survived by his husband, Jeff Barnett.
Dear Gary Beach . So sad to hear this. What a vessel of joy he was & always will be in my mind & heart . Love & condolences to his husband & loved ones. RIP 🙏💫💖 https://t.co/ggQuNV9vQf

— Donna Murphy (@DMurphyOfficial) July 18, 2018
I'm so stunned and saddened to hear about the passing of Gary Beach, our wonderful, original Lumiere in the stage production of BEAUTY AND THE BEAST. Gary was such a bright star, a brilliant artist and a truly warm and caring human being. RIP Gary. XOXOX

— Alan Menken (@AIMenken) July 18, 2018
Words do not express how heartbroken I am of Gary Beach's passing. An amazing actor and performer as well as being one of kindest human beings I have had the privilege to work with. Your humor and your generous spirit will live on.

Rest In Peace my friend.

— Hunter Foster (@Hunter_Foster) July 18, 2018