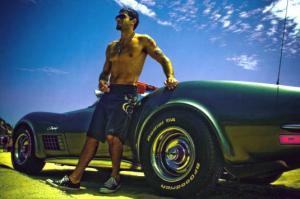 Gay Nightclub's Floor Collapsed
Sunday morning around 2:30, the floor of a club fell apart and caused havoc as party-goers fell to the basement below.
This incident happened at a gay nightclub called the Butterfly Disco Club which can be found in the Rafael Puig Lluvina Avenue shopping center in Tenerife, a Canary Island off of Spain.
Witnesses say that they were dancing on the floor when, without warning, the ground gave way. The dancers then fell about 13 feet and hit the basement on the next floor.
One witness spoke to the Bolorino and told them his perspective of the night.
"I was at the club called Papagaio which is next door to a gay club called Butterfly, and suddenly a friend of mine comes in screaming 'Please help me, help me' and it turns out the club floor had collapsed, broken in half, and people fell with it.

"We saw a whole bunch of people hurt and police everywhere and they closed the main street.

"It was a big disaster, there really were a lot of people hurt and there is no explanation as to why it happened."
Luckily, there was no loss of life in the incident and first responders were able to rescue everyone from the rubble by 6 am on the same day.
Many of the 22 people wounded from the event were tourists of differing ages and nationalities (age ranging from 20 to 60 and nationalities such as France, the UK, Belgium, and Romania being represented).
The injuries incurred by these people also differ on scale and severity. Some have light back pain or fractures to their femur or ankle. Meanwhile, two have reported serious injuries and six suffer from broken bones.
Firefighters and technicians of the city of Adeje have gone back to the club to prop up the ground and make sure no further incident will happen. That said, the cause of the sinking is still unknown.