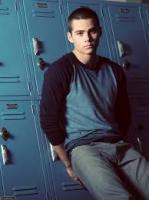 Petrol Bombs Thrown Into A Puerto Rican Club
A gay club in Puerto Rico was attacked this weekend.
The Circo Bar in the San Juan area of Puerto Rico was attacked on the night of this past Saturday October 28th.
As El Voero reports, ""several individuals dressed in black threw several incendiary bombs." Those petrol bombs were thrown into the club, but luckily no one was harmed in the accident. That said, the crime did end up causing damages to the building itself.
Gay Star News was able to contact someone who was the night club during the attack.
The source, who's decided to stay anonymous, says that the attack may have been a collective effort from members of other gay clubs in the area. This person believes that this attack was a purposeful attack to keep the Circo Bar from opening.
In addition, they shared brief details on the actual event.
"They blasted the front of the bar… This is the very first time they (they being allegedly the other gay clubs) attacked the establishment with molotovs."
Despite the source's beliefs, police haven't confirmed any actual motive yet for the attack. While there is an ongoing police investigation, the authorities have not made any arrests because no one has claimed ownership of the attack.
In addition, the Circo Bar says that it will be increasing security as a response to this bombing.
This Circo Bar must now pay for that extra security while also paying for the damages to the bar itself.
This attack also comes a month after Hurricane Maria devastated Puerto Rico. 70% of the Caribbean Island is still without power, and many are still rebuilding their homes or just simply trying to support the health and wellness of their families.
h/t: GayStarNews