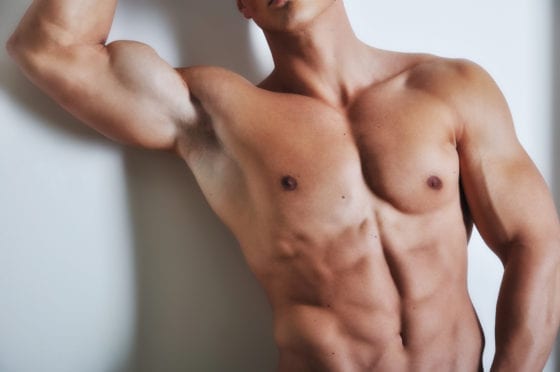 The identify of the man has not yet been released
According to a report on the Washington Post, an Islamist spy has been arrested in Germany. The WAPO article reveals the man used to work be a gay porn actor. We don't know much about him except that he is a German citizen of Spanish decent.
He was uncovered as a mole inside of the nation's domestic spy agency, according to the Federal Office for the Protection of the Constitution (BfV).
Here's what we know –
He started working for the government in April of 2016. His job with to monitor potentially violent Islamists in Germany, where a group of Salafists (they have a super conservative reading of Islam) is rapidly growing.
Going by the German magazine Der Spiegel, this person has four children and secretly converted to Islam in 2014 – over the telephone. Apparently, his family did not know.
As the investigation begins to pick up steam, more information is coming out.
Inside of the WAPO piece, senior intelligence officials are quoted on the condition of anonymity. They say that the Islamist double agent acted in gay porn at least once. Upon running a check of his alias, investigators discovered it had been used outside of the militant chats – at least once, as a porn name – in 2011.
Related: Gay for pay worked out great with my lawn man!
Because this is still an active investigation, German authorities are not releasing the man's identity or his alias. Agents discovered what he was doing because they saw the name in a chat room that was well known to be used by Islamic militant groups.
Within that chat room, the double agent offered help to militants in infiltrating the German agency and stage an attack on its Cologne headquarters.
While the double agent didn't give away his real name, authorities were able to easily identify the man because he revealed specifics about his job to people in the chat room.
Once the German agency put all of the pieces together, the man was arrested on Tuesday, November 29.
Even though he was thoroughly vetted before being hired in April of 2016, the agency was unaware of his militant ties to Islam – or his gay porn past.
"With all the information coming out about this individual, the question has to be raised," one of the Washington Post's sources, a senior law official, said.
"How he was able to end up in the intelligence service and was able to hide all this from his workplace but also his family."