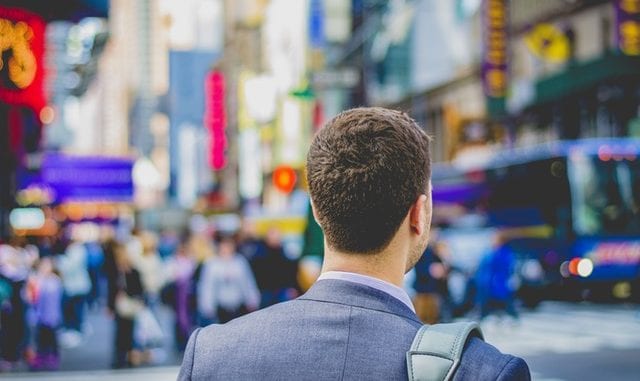 Hoping to increase its LGBTQ ranks, Goldman trying to have positive influence on Wall Street
Historically, Wall Street hasn't always been known for being gay-friendly. But there appears to be a change on the horizon. That's because the global investors at Goldman Sachs are now asking prospective employees to come out of the closet and share if they are lesbian, gay, bisexual or transgender at the time they apply for a job.
Once applicants answer questions about typical demographic info (gender and race) Goldman Sachs then asks potential employees to mark their sexual orientation through a drop-down menu.
Choices include: bisexual, gay man, gay woman, heterosexual, lesbian, other, and "prefer not to say." After that, the application also inquires: "Please indicate if you identify as Transgender."
At first glance, Goldman's asking these questions may appear intrusive. But the organization wants to know the answers for a specific reason.
LGBTQ actively sought after
The company's chief diversity officer and global head of talent, Anilu Vazquez-Ubarri,  shared the following with Fortune: "We ask for this data because we want to keep ourselves accountable."
Goldman, a company with its beginnings in the 1860's and member of the NYSE, grants a benefits package to employees that covers sex reassignment surgery, began measuring its own LGBT inclusivity around a year ago.
According to the Fortune piece:
"First, it asks candidates to self-identify. Then, it removes the data from the resume and interview process. Finally, after the hires have been made, Goldman checks if the proportion of LGBT applicants is reflected in the eventual group hired."
Understanding the organization operates in a highly competitive environment where top talent is at a premium, the company is trying to increase the number of LGBTQ persons in their employ.
"It is a competitive market. If we don't do that outreach, it is possible that we have left the best candidate on the table," remarked Vazquez-Ubarri. The bank also actively reaches out to LGBT groups on university campuses in a bid to bolster its diversity. "Hopefully, this will become a part of what everyone does."
It was only a few weeks ago that a published report came out from job search company Hired indicating LGBTQ employees are paid far less than their straight counterparts.
According the Human Rights Campaign, 89% of Fortune 500 companies have strict policies prohibiting discrimination based on a person's sexual orientation, while 66% ban discrimination based on gender identity.
Goldman's move comes at a time when companies more and more companies are trying to recruit LGBTQ employees. Moreover, many organizations are going out of their way to attract LGBTQ customers.
h/t: Fortune