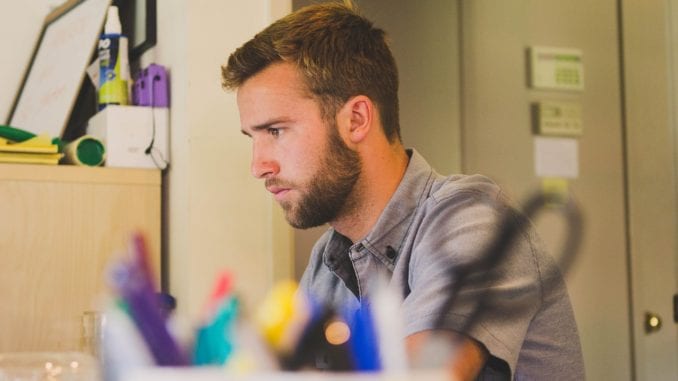 Job possibilities and the future
The job market is changing right before our eyes. The stale, stagnant roles of yesterday have given way to exciting new roles for men in the near future. You can get paid to do what you love and make a difference in the lives of others. Here's how:
Hottest Jobs for Men in 2020 and Beyond
What makes a job hot or sexy? Is it wearing a uniform, taking risks, or just being able to set your own rules? There's nothing hotter than the freedom to do what you want.
Future occupations are allowing men to design their own work lifestyle and create new opportunities that never existed before. Take a look at some of these roles.
Athletes and Sports Competitors
This is one of the highest earning occupations for people who don't have any formal education or training. You just need a ton of talent, determination and luck. As part of your job, you'll need to hone your body into tip-top physical shape and practice your sport relentlessly.
It's little wonder that athletes are so hot. Not only are they in great physical condition, some of them earn six figure annual incomes. However, the average athlete only earns about $50,000 a year. Plus, you're just one major injury away from needing a career change. So, this is definitely a high risk, high reward type of job. There's nothing hotter than that.
One of the best things about becoming a professional athlete is that there are so many different sports to choose from and you can cross-train in more than one discipline. There are also new, alternative sports that have entered the mainstream such as lacrosse, mixed martial arts and even parkour.
In fact, parkour athlete Drew Drechsel just earned a million dollars by winning the American Ninja Warrior competition. Do you think you've got what it takes to be a professional parkour athlete?
https://www.instagram.com/p/B2fwwYNlOm1/
Life Coach
Here's an occupation that has sky-rocketed in recent years thanks in part to social media. Simply put – a life coach is someone who helps people reach their goals. In a broader sense, life coaches work with people to enhance their living experience through mentorship, spiritual activation, and other techniques.
Life coaches are mostly self-employed and don't require any specific training or certification. However, you are expected to have some expertise in counselling and a personal level of achievement that warrants clients' trust that you can help them. Most life coaches are role models and must be physically, mentally and spiritually fit.
Life coaches are the new gurus of social media. Many of them have thousands of followers and subscribers. Life coaches use social media to attract new potential clients. There isn't any official data from the U.S. Bureau of Labor Statistics about the earnings of life coaches. However, their role allows them the freedom to travel more and network with people all over the world. They can also set their own wages.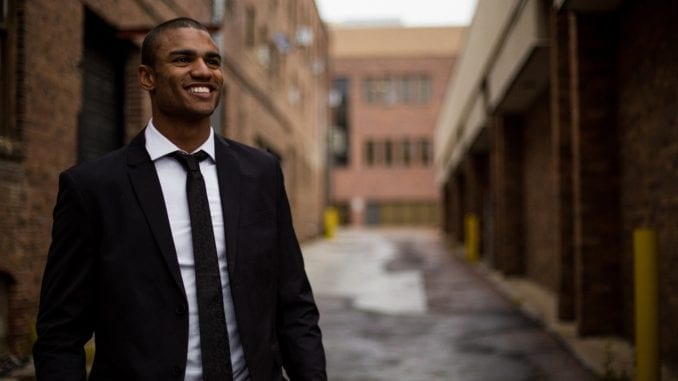 Architect
Architects are high wage earners that design buildings. This might not be your first guess when it comes to hot jobs for men, but a recent survey conducted in the UK found that architects have a very rewarding sex life.
Related: Survey Tells Us Which Occupation Does It More Than Others
Architects make on average about $80,000 a year and are usually viewed as leaders of the construction industry. Perhaps that's why they're seen as sexy men. They get to work in lavish offices and carry those detailed blueprints to construction sites. You get the impression that they're generally smart and authoritative.
There's a great deal of truth to those assumptions about architects. Most architects hold master's degrees and work their way through years of internship. Then, they're required to hold professional licenses in the states where they work.
The job field is a bit static at the moment. There aren't many new positions becoming available and it's not one of the fastest growing fields in the nation. However, architects can open their own businesses and work at a home office.
The Fastest Growing Jobs in the Nation
Last month, the U.S. Bureau of Labor Statistics released their list of the fastest growing occupations in America. There were a few surprises on this list, especially in the top tier. The two fastest growing occupations in America are in the green energy sector.
Solar Voltaic Installer
If you want to be one of the highest sought-after workers in the nation, then you should become a solar voltaic installer. Over the next 10 years, this job has a 68% growth rate. According to the U.S. Bureau of Labor Statistics you can expect a median income of $42,680 a year.
Although a solar voltaic installer isn't the highest paid worker on the list, there's something to be said for the boom in demand for solar energy technicians. With the right education and training, a solar voltaic installer would have little problem finding employment.  You only need a high school diploma and a one-year certificate from a technical course.
Why is this such a great job for men? Well, one reason is that solar voltaic installers mostly work outdoors. You won't be micro-managed each day and you can have the pleasure of working with your hands. You also don't need to saddle yourself with years and years of college debt to break in.
Wind Turbine Service Technician
Second on the list of fastest growing occupations is wind turbine service technicians. This job has a 57% growth rate over the next 10 years. People working in this position can expect to make $26.14 an hour on average.
The installation, repair and maintenance of wind turbines will be your primary job role. Hopefully, you aren't afraid of heights because servicing these massive installations will require you to work nearly 300 feet in the air.
Take a closer look at what it takes to be a wind turbine technician.
This job might require a bit more technical expertise than a solar voltaic installer. If you work on wind turbines, you need to have knowledge of electrical, mechanical and hydraulic engineering.
Most people in this field learn these skills from a technical school and improve their skillset overtime while working on the job.
This is a great occupation for men because you get to work outdoors in remote locations, making it perfect for the lone wolf types. You'll need to repel from ropes, work with tools, and have the nerve to do complex operations high up in the air.
Physician Assistants
If money is your motivation, then you should take a closer look at becoming a physician assistant. They are the highest paid worker on the list of fastest growing occupations. They made $108,610 annually in 2018 and the role is expected to grow by 31% over the next decade.
The title is a bit ambiguous though. What exactly does a physician assistant do? Well, you'll be working in the medical field diagnosing and treating patients alongside doctors and surgeons. You'll most likely work in hospitals and general practice offices easing the workload of medical staff in your team. Not to be confused with medical assistants, physician assistants actually practice medicine.
That means you need a proper education in the medicine. The role requires a bachelor's degree, a master's degree and some previous experience treating patients. This role is great for men who want to break out of their existing role as an EMT, nurse or paramedic. You'll have the satisfaction of helping and healing while actively advancing your career.
Best Desk Jobs for Men
Just because you're a man doesn't mean you need to work with your hands or drive a truck. Some of the best new jobs for men are better suited for guys who can type up a storm and don't mind long hours sitting a desk.
Financial Manager
If you've got your eye on future economic trends and have a knack for growing wealth, then maybe you're cut out for a role as a financial manager. You might work with individuals or large institutions, but your goal is to develop and implement strategies that make money.
Financial managers have an average annual wage of $127,990 and that's without needing any further education beyond a bachelor's degree. However, most successful financial managers also have MBAs and at least five years of experience in the financial sector.
This could be a great job for men who don't mind working long hours, sometimes more than 40 hours a week. You're a people person and a tech guy, all rolled into one. You follow new trends, current events, and you're willing to take risks when necessary.
Financial managers can work in nearly any city. The role is growing at a rate of about 16%. A wide range of clients and industries employ financial managers. You can manage insurance, credit, cash or find yourself producing reports all day. Although not the most exciting job, being a financial manager can be quite rewarding.
Information Security Analyst
Cyber security is one of the greatest threats to business in the near future. A report on internet security was recently published by Mimecast. In the report, 88% of organizations in 2019 witnessed email-based spoofing of business partners or vendors. Participants also noted a 26% annual increase in ransomware.
Protecting businesses from internet fraud and other cyber-related crimes fall under the jurisdiction of information security analysts. This role is on the rise in 2019 with an expected growth rate of 32% over the next 10 years. Every company or business that trades or has an online footprint will need their skillset.
Essentially, an information security analyst protects an organization's computers from outside tampering. This includes protecting consumer data and creating new software when necessary. This is a highly technical position that requires a bachelor's degree, a few years of relevant experience and certification.
This is a great occupation for men who want to be in demand and aggressive when finding a high-paying job. The average annual salary of information security analysts is $98,350. You'll be responsible for safeguarding some of the most sensitive data for organizations and clients. So, this certainly a power position.