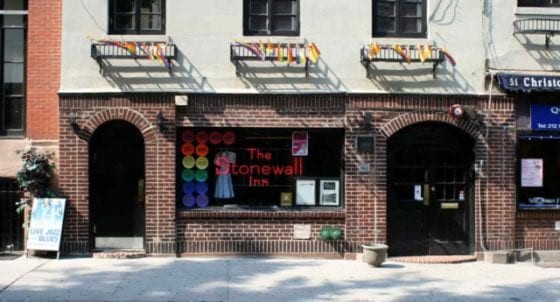 Maintaining LGBTQ History
Google is donating $1 million to the preservation of the oral history of the 1979 Stonewall riots.
New York senator Chuck Schumer announced that Google.org would be donating the money in the effort of maintaining the history of the Gay Rights Movement. The way that this will happened is by creating a project and program that spreading facts and educates others about these events.
The person who came up with the idea of the donation and following project was William Floyd who heads the external affairs for Google's New York office.
"This is a living, breathing, active thing," he told the New York Times, "It's not like Mount Rushmore or a physical natural thing of beauty, it's civil rights. We thought it was really important that we could provide money and technology to capture those voices and help amplify them."
The donation will officially be called a grant and handed over to The Lesbian, Gay, Bisexual & Transgender Community Center of New York, which helped to orchestrate a controversial LGBTQAlphabet video earlier this month.
Senator Schumer shared a few words on the donation and project:
"The purpose is to spread the word about the Stonewall uprising and the progress we have made as well as the distance we have to go. This announcement sends an unmistakable message to Washington: that the America we know celebrates and cherishes its diversity; it doesn't hide from it or fear it."
"With this money, they will translate the legacy of Stonewall from a physical landmark into a digital experience, so that the lessons of its history can reach tens of millions of people across the nation, and across the globe."
"This sends an unmistakable message to President Trump and Washington that we're gonna fight to defend Stonewall because at it's core what happened here at Stonewall was deeply patriotic."
This is only the start for the project however, and its completion is currently dated for 2019 which will be the 50th anniversary of the riots.
h/t: UnicornBooty