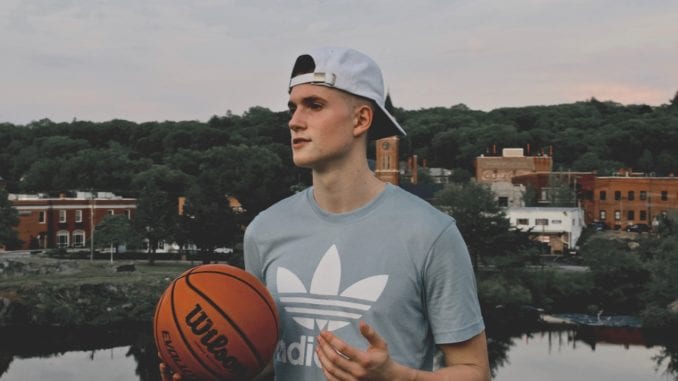 Grindr Update Reminds Us To Get Tested
Grindr is taking another step to help gay men live happier, healthier lives.
The gay dating/hookup app has announced that the release of a new feature to the program. Now, if users choose, the app will periodically remind users to get tested for HIV every 3 to 6 months and will direct them to the nearest center for testing.
This news feature is in an effort to "reduce H.I.V. transmission and support our whole community — regardless of H.I.V. status — in living long and fulfilling lives," as stated by Jack Harrison-Quintana, the director for equality.
This isn't the first step Grindr has taken steps to fight against unknown HIV statuses and HIV in general. Back in 2016, the app introduced a system of sending two weekly messages to users. The messages ask users to consider using pre-exposure prophylaxis, otherwise known as PrEP.
As the New York Times reports, this announcement, and the PrEP messages, are well received changes that health advocates and users alike are praising.
"Wow — that's great!" said Dr. Jeffrey D. Klausner, a former chief of sexually transmitted disease prevention in San Francisco who has used Grindr to promote testing. "For a company of this magnitude to do this is groundbreaking."

Perry N. Halkitis, dean of the Rutgers School of Public Health and an expert in gay male behavior, called the decision "excellent."

"This will 'demedicalize' testing and destigmatize it," Dr. Halkitis said. "The more you make it normal, the more people are going to access it."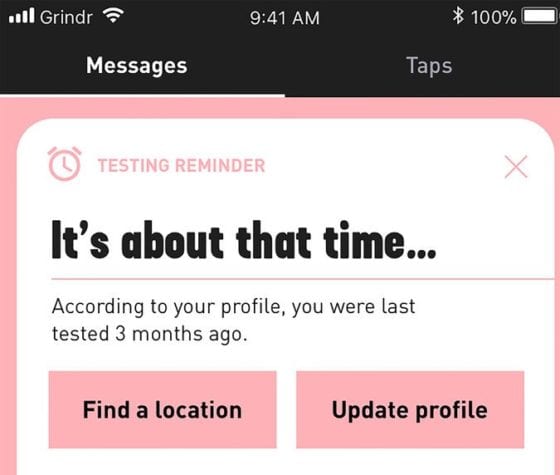 Again, all of this is in an effort to support gay men in their pursuit of healthy lives.
As U.S. Statistics state, more than 1.1 million people in the U.S. alone are HIV-positive. Problem is, 1 in 7 of those people are unaware of their status. In addition, gay and bisexual men, most notably Black and Latino men, are at the highest risk of contracting the disease.
That said, Grindr is possibly starting a new trend of support that other gay apps will probably soon follow. As Dr. Halkitis predicts, other apps like Scruff and Jack'd will soon mimic Grindr in this feature, and Harrison-Quintana says Grindr would only welcome it.
h/t: The New York Times