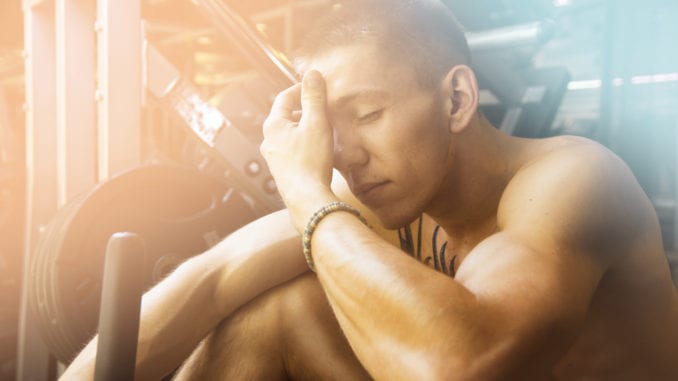 "Get him" was reportedly said before he was forced onto a bed and assaulted.
As the details continue to emerge about this case, so does the level of disgust. Nine high school athletes have reportedly been charged in a group hazing incident where they allegedly held a 16-year-old down to a bed and brutally sodomized him.
More: College athlete sexually assaulted by group
Local news reports that as many as 10 victims across three boys' sports may also have been assaulted.
Local station
KABB
shares that the 16-year-old boy who played varsity football was allegedly held down by a group of older athletes and sexually assaulted
The teen's mom told the TV station that the older athletes stuck "various items" up his rectum, including Coca cola bottles, steel pipes, baseball bats and a carbon dioxide tank."
Mother tells me her son was sexually assaulted with baseball bats, coke bottles and steel pipes. More tonight on @News4SA @KABBFOX29

— Breanna Barrs (@breannabarrs) March 24, 2017
The alleged hazing incidents took place in a small Texas town called La Vernia with just a population of 1000 people. Apparently, the community is reeling over the reports.
As a way of coping, prayer-vigils have broken out, in addition to other events, as a way of demonstrating support for the reported sexual assaults.
Police Chief Bruce Ritchey has called the incident a "black eye" on the community, as reported on MySA. News of the hazings have upended quiet tranquility of this town, which is located about 30 miles east of San Antonio proper.
"Get Him!"
The police chief is also urging parents to talk to their children to assess if they were violated by the athletes." If any parent has any idea that their child might have been a victim, please talk to them. Let's get these kids help," he said.
Affidavits containing disturbing details have been pouring into investigators, along with rumors that have been spreading like wildfire around the town.
So far, local reports identify two of the men arrested as being 18-year-old senior football players. Other names are not being released because they are minors.
Top Photo of Dustin Norman (Wilson County Sheriff's Office) and bottom photo Robert Olivarez Jr (Wilson County Sheriff's Office)
In recent weeks, a spat of hazings incidents have come to light involving high school athletes.
For example, in February, reports began to surface of athletes allegedly assaulting fellow teammates in the locker room in suburban Chicago.
There was also an incident in Colorado caught on video of high school wrestlers who were blindfolded and tricked into placing their faces into the backsides of other players.