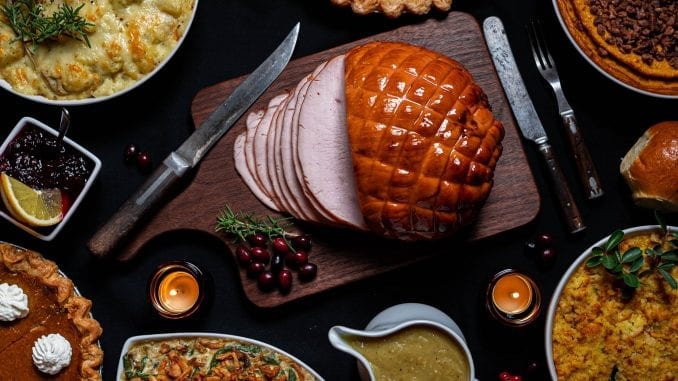 Eating healthily during the holiday season seems like such a tall task. Everywhere you go and look, you'll see meals made out of carbs, sugars, and fats. And while you shouldn't fear a little carb, a little sugar, and a little fat, these holiday meals are made in excess. So, how do you eat healthy? Well, by maximizing on healthier options. But what healthy options can you consider? Here's a list of ideas to help you get started.
1. Avocado-Feta Dip
First, we'll start with the appetizers and sides. Because at the end of the day, the holiday meal dangers are usually found in the sides and the desserts. Not much you can do to change a meat dish into a healthier option (other than going vegetarian or vegan). So, the sides it is!
The first option is an avocado-feta dip. Typically, dips are full of fat, fat, FAT (and sugar). But do you know one nutrient-dense food that makes any dipping experience great? Avocado! Plus, add some more protein and cream with some feta cheese! Sorry to our lactose intolerant readers.
2. Roasted Brussel Sprouts
Next, let's get some greens on the table. And you know what makes a really good green food (besides avocados)… brussel sprouts. Now, you may not have been a big brussel sprouts fan when you were a kid, but a good roasted brussel sprout is a great thing. Brussel sprouts are high in fiber and also have several different antioxidants, minerals, and vitamins.
To help make this dish more festive and holiday table-worthy, try adding things like pomegranate seeds, orange zest, and nuts like hazelnuts. Then roast them all up together with your favorite seasonings and serve 'em up!
3. Guacamole Deviled Eggs
You know a great holiday dish that should and could be easily improved? Deviled Eggs! Deviled eggs are a delish appetizer that could be easily improved by adding guacamole! The thing about eggs is that the egg white is where the protein is. Meanwhile, the yolk is where all the fat lives. That's why healthier options always focus on the egg whites and why decadent egg recipes spotlight the yolk. To make deviled eggs a better health option, swap out the egg yolk for your best guacamole recipe.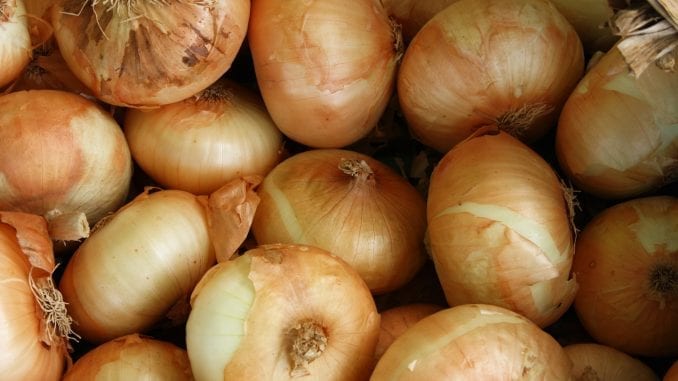 4. Roasted Balsamic Onions
While sautéed and fried onions may seem fun and delicious, all that oil is not a great way to eat healthily. Instead, let's get back to roasting. While you're roasting up some brussel sprouts, you might as well roast some onions too. Roast your onions with a splash of vinegar. That will add some sweetness to them as well as make sure that they are tender. And the best part? Your dish will be low on calories.
5. Vegetarian Collard Greens
If you're from the American South or a descendent of the African diaspora, you're probably familiar with collard greens at your holiday table. But how can you make this classic dish a little healthier? Try it without the meat. Southern-style collard greens often include pieces of turkey or red meat, but that same flavor can be achieved without the meat. Give this recipe a try.
6. Curried Sweet Potato
Next, we can improve the health of sweet potato dishes too. One way to make sweet potato dishes healthier is to swap out dairy milk with almond or oat milk. Not only does this help out our lactose-intolerant friends and family, but it also gets rid of that excess fat. From there, consider other alternatives like adding ginger or a little curry to kick up the flavor and sweetness. Try this recipe and see if it's right for you and your holiday table.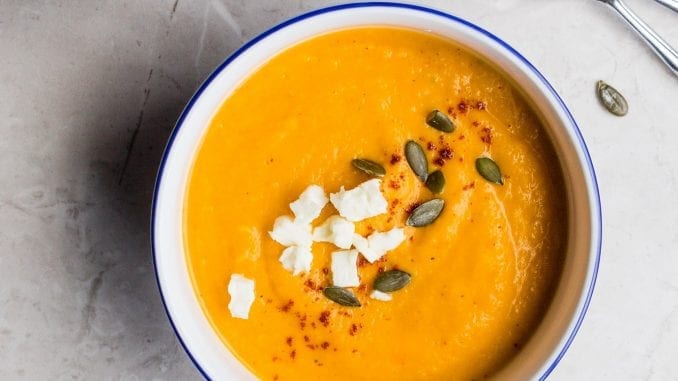 7. Vegan Saffron Risotto
Next, let's see about a few rice dishes. First, let's work with a risotto. Going vegan with dishes is a great way to stay healthy this holiday season. And risotto is an easy dish to make vegan and delicious. Using tomato paste, soy sauce, canned tomatoes, and cheeses will make a flavorful dish that will impress you and your guests. Try this recipe!
8. Butternut Squash + Wild Rice:
Next, the stuffing! Now, this part can seem a little blasphemous. That's true even to me, a devoted stuffing fan. But, Brit + Co has a great recipe for a Gluten-free squash and wild rice version of the classic side.
9. Naturally Sweetened Cranberry Sauce
And the Cranberry sauce? Well, this is a sweet dish that is FULL of sugar. We know, not a great option if you're looking to keep yourself healthy. But, you can at least reduce the sugar in this dish by using natural sweeteners like honey or maple.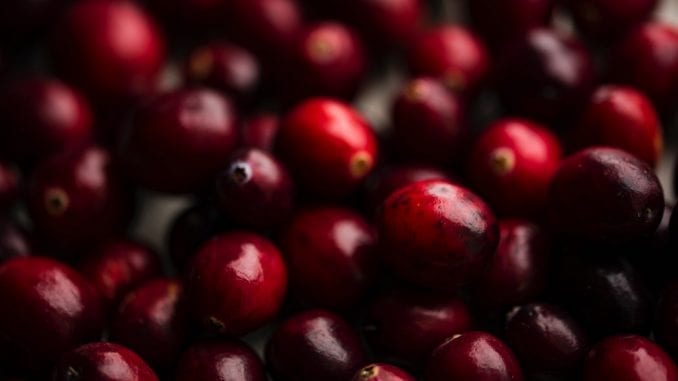 10. Vegan Bourbon Sweet Potato Pie:
Lastly, let's look at some desserts. Again, sweet potato pie is a classic for Black American families or people in the American South. And while they're already great, you can hold back on some of the sugar required for most recipes and swap the dairy for almond milk. If you want to spice it up a bit, the Roasted Root has a Vegan Bourbon recipe that will make you see double.
11. Keto Pumpkin Cheesecake:
Or, maybe a cheesecake is more your speed. You can even combine that with the classic pumpkin taste to make the dessert especially holiday-specific. Try Brit + Co's recipe and see how you like it.
12. Mulled Wine Granita
Like Italian ice or sorbet? Well, try this holiday version that's essentially freezing a mulled wine with a cinnamon stick and cloves. It's simple, healthy, and delicious.