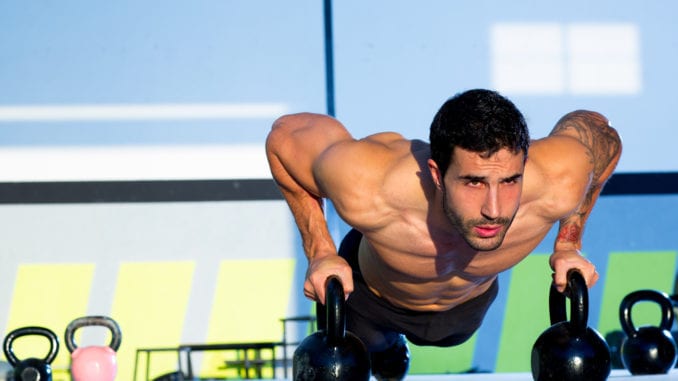 How to create a home gym
If you're fortunate enough to have an extra room in your home that you're unsure what to do with, converting it into a gym can be an excellent solution that can help you maximize space and stay healthy.
Aside from helping you reach your fitness goals from the comfort of your own home, having a home gym can save you loads of money by eliminating your gym membership cost and cutting your commute from freeway to hallway.
Whether you have a large area or a limited space, a room can be converted into a gym very easily no matter what your budget restrictions are.
Some sites, such as beycome.com, are loaded with information on the best tips and techniques to transform rooms, but if you're looking for 10 easy steps, here are some simple ways you can convert your spare bedroom into a gym.
1. Start with a bench
Whether your focus is arms, legs, or just an everyday fitness routine, a bench is a critical piece of equipment that will essentially set the stage for the main location of your gym.
If you're just using dumbbells, you can save space by purchasing a solo utility bench. Without any attachments for barbells, this simple bench can be moved around easily, making it ideal for storing if you're not using it on a regular basis.
2. Get a power tower
If you want more versatility in your workout routine, but don't have the funds to shell out tons of money on equipment, you can purchase a power tower and accomplish multiple workouts with one piece of equipment.
This is another great option if you need to conserve space. Power Towers can be purchased as some retail outlets or online, like Amazon.   
3. Consolidate your weights 
Another great option for those looking to save space is to consolidate your weight collection.  If you have several pairs of the same weights, ask yourself if you really need them. If there are a few you can eliminate, do so.
Some folks who have extra weights donate them to local schools or senior centers. Just food for thought.  
4. Get an indoor cycle bike 
If you don't live in the most bicycle-friendly neighborhood, you can always cycle indoors with an indoor bike.
While many people enjoy Peloton bikes for the high energy atmosphere that comes with it, there are many bikes that are more customizable, or budget-friendly, too.
There are many to choose from, including this stationary bike from the folks at YOSUDA (see Amazon). 
5. Consider a rowing machine 
If you need a full upper body workout and have some space to spare, a rowing machine is one of the best workouts you can get.
Rowing machines also come with added benefits like more silent workouts (see Amazon).   
6. Put mats on the floor 
If you're lifting heavy weights in your house, the last thing you want to do is drop them and crack your wood floor or disturb your downstairs neighbor.
Add a padded mat to facilitate some sound absorption and protect your floors from heavy dumbbells. As an aside, you can also use the mats for a place to stretch or meditate. 
7. Add a pull up bar and push up bar
There's no easier way to transform a room into a gym than by adding a pull up bar. You can find these at many sporting goods stores or online at places like Amazon.
With just a simple door frame, you can hang up a pull up bar and workout your upper body and core.  
You may also want to consider a set of push up bars. These can help you to increase upper body strength and develop a chiseled set of pecs.  They aren't expensive and can be found at many retail outlets.
8. Improve your form with mirrors 
If you're trying to outfit an entire room for maximum workout efficiency, add full-length mirrors to the wall to help monitor your form and get the best results.
An easy way to add mirrors to your walls is to buy a pack of square ones with adhesive on the back. See this example from Amazon. 
9. Add barbell attachments to your bench 
If you're trying to get a real workout in and add more weight, get a bench that has barbell attachments so you can bench press with a barbell.
You can purchase barbells online and at some retail outlets. Additionally, gyms regularly replace their equipment, which may offer an excellent opportunity to get their old stuff for free. It doesn't hurt to call and ask. 
10. Get a utility closet 
Once you start collecting equipment for your home gym, it's likely that it will be hard to stop. Instead of keeping everything cluttered and scattered, invest in a utility closet so all your weights and machines can be organized and easy to access.
Whether you have an entire room to transform or just a small space to start your home gym, the most important factor to remember is that you want your equipment to be easily accessible.
Bringing It All Together
Creating a home gym may sound daunting but it's a lot easier than you think. By mixing a little common sense with creativity, you can convert that spare room into a place of wellness.
I hope you found the suggestions I've offered useful.