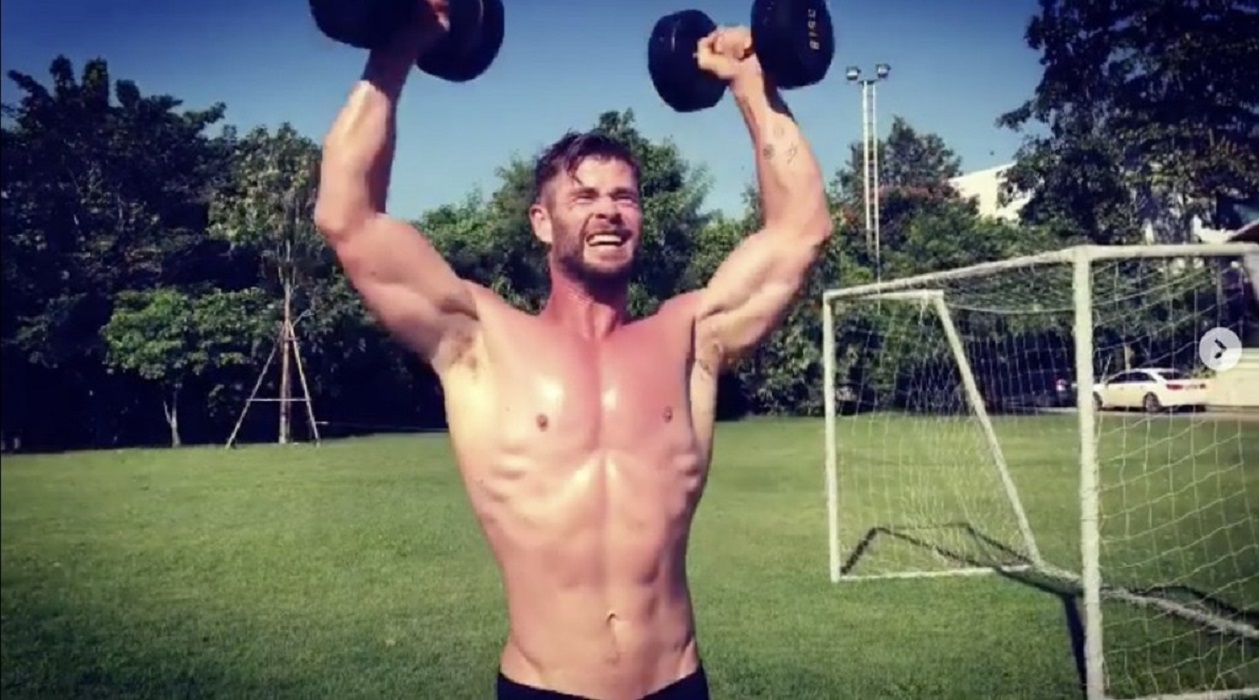 It looks like the God of Thunder wants to keep us fit as we hang out in isolation.
As we've discussed before, the coronavirus pandemic has created a lot of stressors in our lives. With that, we need to find ways to stay stress-free while social distancing. One way to do that is to exercise. But, it's hard to exercise while social distancing and with gyms closed up. While there are plenty of exercises you can do at home, it would be great to have the tips and advice of health experts. Thankfully, Chris Hemsworth is providing just that.
Centr For Free?
The Marvel Cinematic Universe actor has announced that his fitness and better living app Centr is going to be free for the next six weeks. The app will then make fitness routines and instructions accessible to the entire world for that time. This means you can learn not only how to work out while at home, but also how to eat right during the pandemic and afterward.
"Centr was founded to make health and happiness accessible to all, and I hope that this will make that access even easier during the current global health crisis," Hemsworth wrote on Instagram. "I think now more than ever is when we need to focus on what I believe to be the 3 key pillars to living healthier and happier- movement, nutrition, and mental fitness."
What's Centr Again?
We've introduced you to Chris Hemsworth's Centr app before. The app was released by Hemsworth last year as the ultimate guide to better workouts, better eating, and better living. In order to accomplish that, he brought in the help of his wife, Elsa Pataky, and a long list of fitness trainers, nutritionists, psychologists, and more.
"The whole thing [developing Centr] was about not becoming stagnant," Hemsworth told Men's Health at the app's release. "That's when your emotional and physical problems occur, I think. I wanted to create some-thing that embodied the three main elements of healthy living—the movement, the nutrition, and the mindfulness—and present it in a way that's entertaining, functional, and also accessible."
Normally, the app's price has made it somewhat inaccessible for some otherwise willing customers. After all, a price of $19.99 a month (or $47.99 for 3 months and $119.99 for 12 months) is pretty scary. But again, now the program is available for everyone to use for free for the next six weeks. It's time to utilize the skills and expertise of many different health experts and a Marvel superhero. After all, we have nothing better to do.