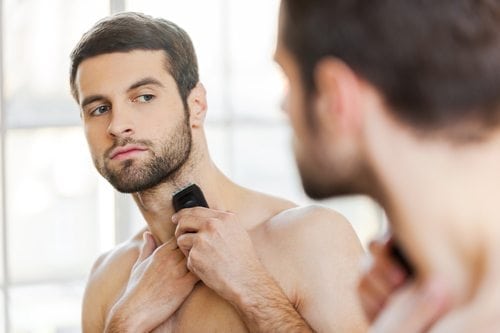 Hot Looking Guys Don't Always Get Their Way
If you are like most gay men, you take pride in your appearance. In fact, we're willing to bet that you do a lot of things to ensure that you remain as attractive as possible. Not such a big deal, right? Well hang on because they could be a cost.
According to recent research published in the Academy of Management, guys who are sexy are less likely to get promoted than their non-hot counterparts.
Yes – you read that right. Men who are considered to be attractive are discriminated against in the workplace.
While this may seem counter intuitive, it kind of makes sense. Researchers conducted experiments that involved 870 volunteers. The volunteers were asked to pick one candidate for a specific job, based entirely off the individual's resume and picture. And here is the catch – the resumes were pretty much identical.
The only thing that was materially different were the photographs. Some of the pictures had hot guys and others perhaps not so hot.
"Managers are affected by stereotypes and make hiring decisions to serve their own self-interests, so organizations may not get the most competent candidates," says Dr. Sun Young Lee, an assistant professor at University College in London (National Examiner, 2015).
"With more companies involving employees in the hiring process, this important point needs attention.

Awareness that hiring is affected by potential workplace relationships and stereotyping tendencies can help organizations improve their selection process."
What's interesting, according to Dr. Lee, is that women experience the opposite when it comes to getting hired. Women who are considered to be "pretty" often get the job over others.
So what gives here? Why are good looking guys looked over for jobs more so than their average counterparts?
The study seems to suggest that it may have something to do with men who are in spheres of influence at the workplace feeling threatened by handsome dudes.
What the study did not explore was the sexual orientation of the volunteers involved – at least to our knowledge.
It would have been interesting to see if gay men yielded a different outcome from straight men. And if the results were different – why?
In any event – if you were hoping for that promotion and didn't get it, you now have a permission slip to blame it on your good looks, according to the research!