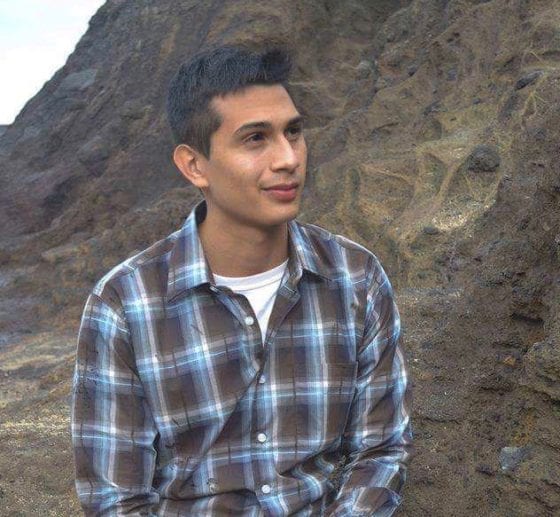 Gay Man Injured Next To Amtrak's Railroad Tracks
A 22-year-old college student was found gravely injured after riding with Amtrak.
Aaron Salazar was riding an Amtrak train from Denver to Portland when he sent his great-grandmother a text message.
"I have a layover before getting on the next train," Salazar texted his great-grandmother. "I made a friend on the train and we're going to go get some food and explore."
The young gay man was then found the next day by railroad workers while lying beside the Union Pacific Railroad's right-of-way property, according to Danny Renfrow of the California Police Department and the Los Angeles Blade.
Salazar was immediately transferred to the Regional Medical & Trauma Centre in neighboring Reno, Nevada.
After hearing the news, Salazar's family rushed to be with him. They discovered that Aaron was in a deep coma in the ICU. It appears that the young man sustained "injuries consistent from being kicked and beaten," says his cousin Austin Sailas. On top of that, Aaron's brain stem is damaged, he has a black eye, bruises on his upper torso, a broken pelvis, and burns from his crotch to part of his right leg.
That said, police are hesitant to say that Aaron Salizar is the victim of a beating.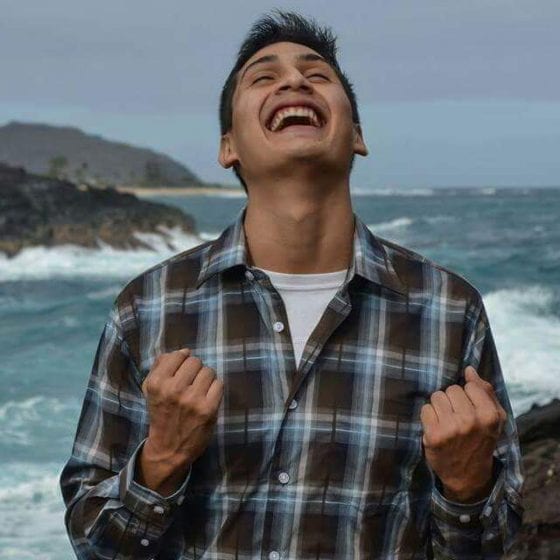 Renflow shared that where Salizar's body was found is under the jurisdiction of Amtrak's in-house Police Department, and Salizar's family says those officers haven't been very helpful in finding out what happened to the man.
In fact, the police department released this stament yesterday (May 21):
"The Amtrak Police Department is conducting an ongoing investigation into this incident. At this time, there is nothing to suggest criminal intent. Anyone with information is asked to contact the Amtrak Police Department at 800-331-0008."
That said, the family thinks otherwise as they've seen several signs of some sort of attack.
"The detective keeps trying to tell us maybe he jumped," said family member Sonja Trujillo. "I, his family, we don't believe that. No, his injuries are consistent with a beating, in my opinion." She then added, "He was happy."
"His left hand had marks as if he punched somebody in self-defense," added Sailas.
"We have been asking and calling and they have been withholding even the simplest (answers), like where was Aaron found and what time," Sailas said. "Simple questions that any parent would like to know. As for his parents, they need answers for their peace of mind. They just want to know their son didn't suffer in pain for hours and hours."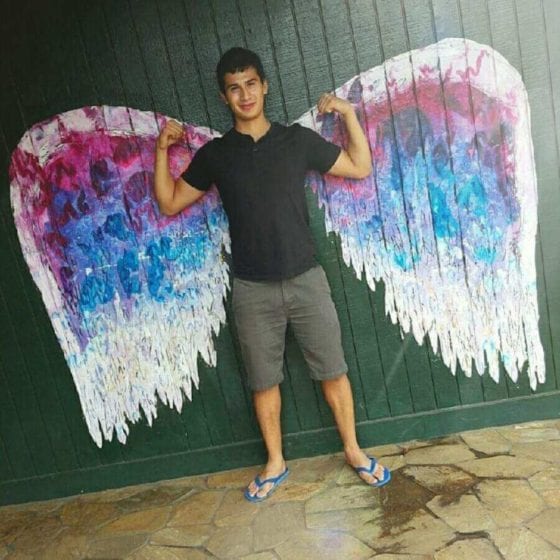 On top of this, the police department has taken custody of Aaron Salazar's phone and laptop. The police say they haven't looked into the devices for evidence yet, but won't give the devices back to the family. Meanwhile, the family wants to look at these devices to see if there are any more clues like the text brought forth by his great-grandmother.
"We just want answers," his sister Alyssa Salazar said, "and for people to pray for him."
Meanwhile, Reno Mayor Hillary Schieve shared her condolences with the family. "I'm very concerned," she said. "There are more questions than answers at this point. I want this family to know we are a community that cares."
The family has set up a GoFundMe page to help pay for Aaron Salazar's hospital bills.
h/t: The Los Angeles Blade