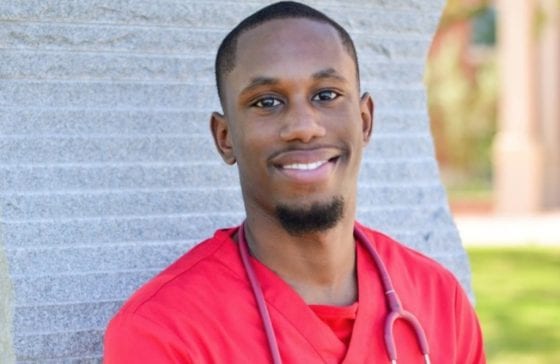 Driver rammed his car into a crowd
In a tragic event outside a Houston Gay Bar, a 25-year old nurse was killed after a speeding car struck a group of pedestrians who were gathered outside. Two others were also injured.
The nurse was Jared Jacobs. He was employed in the intensive care unit at Houston Methodist San Jacinto Hospital. "Jared was an eager recent graduate of nursing school who was already an incredible asset to the ICU," according to a statement released by the hospital. "His colleagues describe a bright smile and welcoming personality that lifted everyone around him."
Cordale Robinson, age 25, has been charged with Jacob's murder along with other charges of aggravated assault with a deadly weapon, per a report in the Houston Chronicle.
According to a friend of Robinson and the owner of the car named Caltrell Jones, Robinson was attacked by a group of people over a cellphone before getting into the vehicle.
In a statement shared by Jones to a local news outlet, his friend did not intend to hit anyone. Instead, he claims he was simply trying to get away from his own attackers.
"He lost his phone in the club. He asked a couple people, 'Have you seen my phone?' and I guess they didn't like the way he asked. So, when we left the club, that's when they approached him, 'So, what were you saying the club?' And then they jumped him," Jones told KTRK.
Cops, however, aren't buying it. They say the collisions were intentional, and that Robinson plowed through the parking lot on at least two occasions.
"I'm sorry that happened to the guy. I really am. But my best friend has good intentions. He didn't do it on purpose," said Jones.
Jacobs recently graduated from nursing school and soon after was employed at Houston Methodist San Jacinto Hospital.
"He just graduated from Lamar University," Edwin Lopez, a friend of Jacobs, told KTRK-TV. "We decided to go to college, make something of ourselves and we decided to come out and just have fun, you know and then this happened."