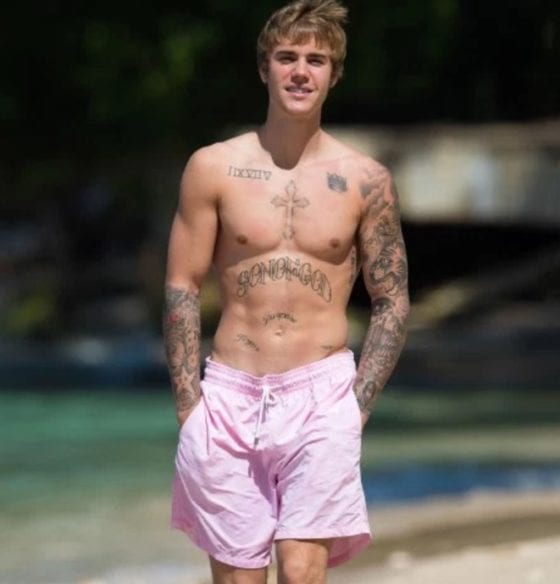 He's Back and He Brought Nuts
If you're wondering why your skin is clear and stress is at a low, it's probably because we all haven't heard from Justin Bieber in a while. Unless, you're into twinkish types with a consistent pattern of problematic behavior, which means you've probably been in your feelings these last couple of months.
The pop singer cancelled the remainder of his Purpose world tour in July, and wrote on his Instagram that "I want my mind, heart and soul to be sustainable." It was like he answered our prayers to just go away.  Well, now he's back in the spotlight, because people are going nuts over his nuts.
Yeah, I'm irritated too.
TMZ reported that the singer was rushed to the ER at Northwell Health in Long Island, NY this past May because he took a shot to the groins during a soccer match. According to Billboard, New York employment attorney David H. Rosenberg says his client Kelly Lombardo, a former staffer at Northwell, was fired over accusations that she illegally accessed Bieber's medical file during his visit.
Rosenberg, according to Billboard, claims these accusations are completely false stating, "My client never accessed Mr. Bieber's medical file. She was falsely accused of doing it because of her gender," Rosenberg told Billboard. "We look forward to vigorously prosecuting these claims at the New York Division of Human Rights."
Now, the only thing that surprises me about this case is the fact that Lombardo didn't believe the rumors that Bieber had an STI (this is the alleged reason why people suspect she accessed the files). It's not a far-fetched rumor, in my opinion. Let's not forget all the women the singer was suspected of cheating with while dating former beau, Selena Gomez.
Speaking of Gomez, that brings us to the next place we saw Bieber's junk this week.
Fans of the Fetish singer were blind-sighted this past Monday, after the artist's Instagram was hacked with Bieber's nudes from a vacation back in 2015. The photos have since been taken down, and Gomez is away living her best life with R&B singer, The Weeknd.
Now, the least the hacker could have done for the Beliebers out there is offer some updated NSFW pics. Get it together, you are two years behind sweetie. You missed your mark.
All jokes aside, I really wish we leave Gomez out of Bieber's testicle problems. That girl has moved on to bigger and better, and thicker and longer. You heard what she said in her latest single, "I push you out and you come right back. Don't see a point in blaming you. If I were you, I'd do me too." The sex has clearly gotten much hotter since Bieber left the picture.
So, how about we leave Selena alone. Keep Justin off of the soccer field. And, go back to our pores being clear and less headaches by not talking about Bieber.
Yes, it's too late to say sorry to me Justin, maybe a daddy will be nicer to you.